MARCH 15, 2018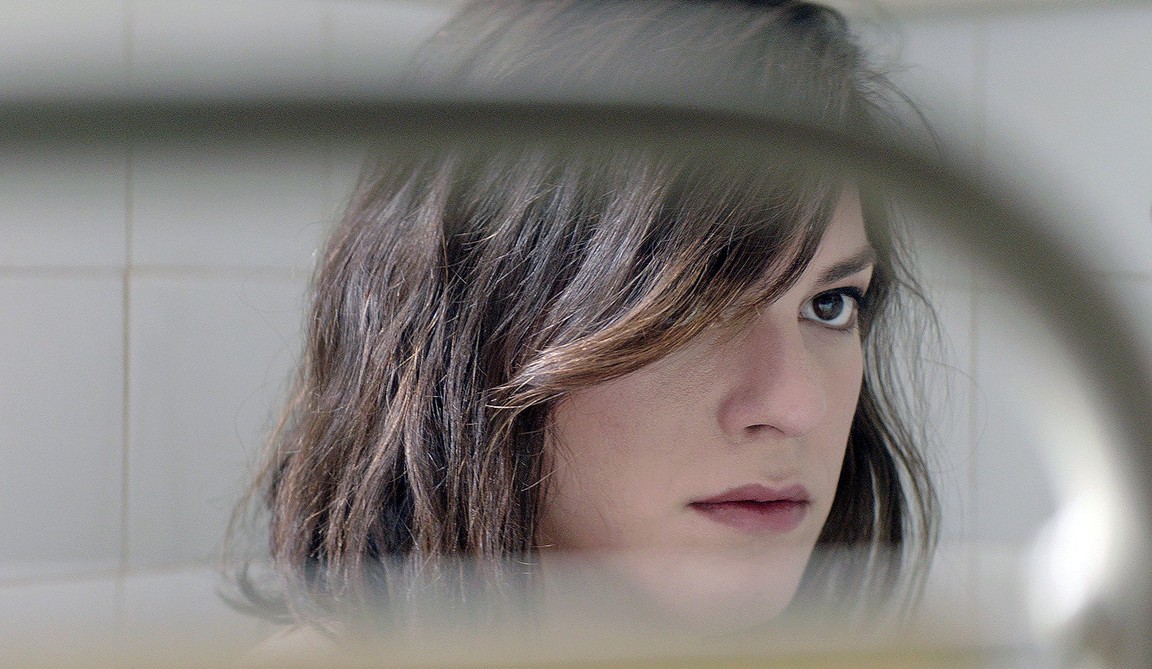 I know that I swore that I had closed the door on 2017.  But in the words of former Presidential confidante Hope Hicks, that was a little white lie.
Of the 100 films or so that I have seen in 2017, I realized that there was one big one that I hadn't yet reviewed, one that won the Academy Award as this year's Best Foreign-Language Film — Sebastián Lelio's "A Fantastic Woman," the first Oscar winner ever from Chile.
This film really hit home for me.  In the early 1990s, decades before marriage equality, I had a friend who died, and when his death was announced, his family, who had disapproved of his sexual orientation, swooped in and took everything, along with kicking his longtime devoted partner to the curb, rendering him homeless.
I mention this only as explaining my frame of mind as I saw the film, which kept me on the edge of my seat throughout its 104-minute running time.
Marina (Daniela Vega), a waitress by day and singer by night, has just finished making love with her older lover Orlando (Francisco Reyes) when the man suffers a brain aneurysm and falls down a flight of stairs.  Marina does her best to get Orlando to the hospital, but he dies on the operating table.  Marina is shattered, but matters for her only get worse from there.
To begin with, the bruises from Orlando's fall look highly suspicious to the police, who are thoroughly disrespectful to Marina, referring to her only by masculine pronouns, since she is a trans woman.  Stung by the humiliation, Marina flees from the hospital, which only makes her look even more suspicious to the police.
Then there's Orlando's family, most of whom treat Marina with little more than utter contempt.  Not only is she thrown out of the apartment that she shared with Orlando, but the male members of his family physically assault her as well.  And they even take away her dog!  "A Fantastic Woman" might have turned into "The Perils of Pauline" were it not for the skilled presence of Daniela Vega.
Vega, who is the first trans performer ever to topline an Academy Award-winning film, helps to ground all of the horrible slights that keep happening to Marina.  By emphasizing her character's strength being tested against almost unimaginable prejudice all while she is grieving the shocking death of a loved one, Vega's powerful performance easily makes us root for Marina.  I even found myself praying at times during this fictional story, saying to myself, "Dear God, let this woman find some safe haven somewhere."
It sounds ridiculous, I know, but because of the skill of the script by Lelio and Gonzalo Masa as well as the wonderful Vega, I was gripped by "A Fantastic Woman" from beginning to end.  She portrays Marina as a woman who has to face a fast-moving series of challenges because of her gender identity and, while still grieving her loss, manages to stand up to every single one.
Thanks to its Oscar win, "A Fantastic Woman" is now playing widely across the country.  Look for it at your local art house.  You won't be sorry.  It's one of the best pictures of the year.
GRADE: A-