AUGUST 11, 2021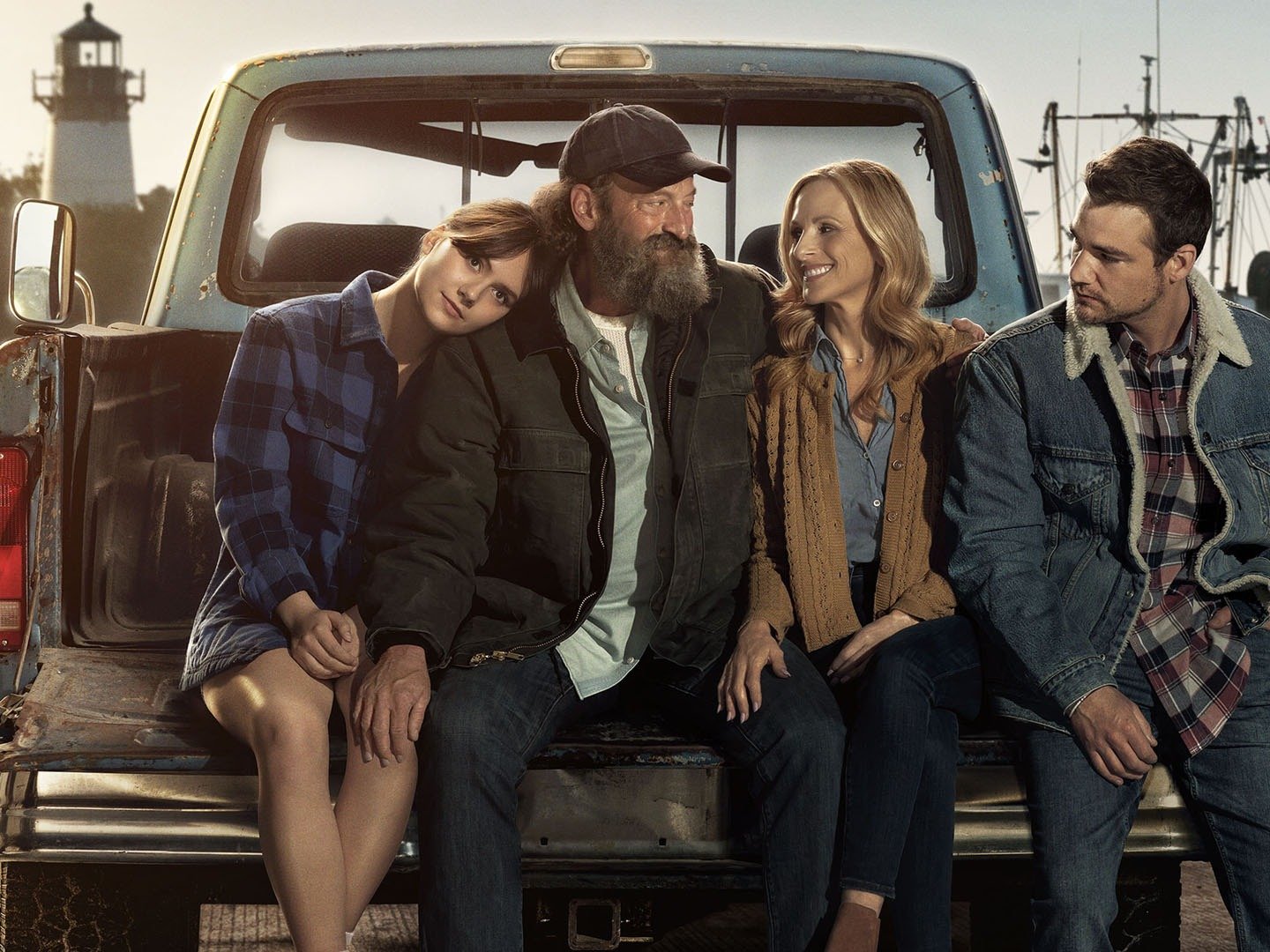 This month's "Terrific Movies" column begins to reflect the fact that awards season is just starting up, with the film studios and streaming services beginning to release their quality movies in hopes of early awards traction. This August is proving to be a surprisingly strong month for quality offerings, and whether you stream or go to the theater, I've got five outstanding films for your August viewing pleasure. Behold, cinema! And enjoy.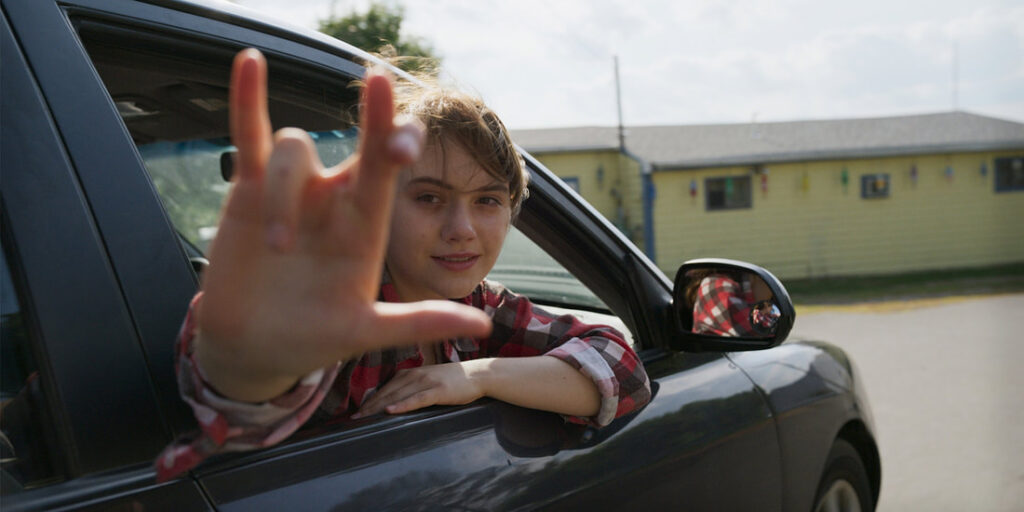 CODA – Now playing in theaters and streaming on Apple TV+
A young girl wants to follow her dream but doing so would deeply break her family's heart. It's a storyline as old as time, and, on paper at least, "CODA" would seem to be just another family drama that you've seen a hundred times before. Only with "CODA," there's just one thing…you've never met this family before. High school senior Ruby Rossi (an excellent Emilia Jones) helps her father Frank (Troy Kotsur) and brother Leo (Daniel Durant) on board their family's fishing boat, as well as joining her mom Jackie (Marlee Matlin) in her household chores. Ruby, however, is the only hearing member of the Rossi family, and, as a Child Of Deaf Adults (CODA), she is her family's sole link to the hearing world. Ruby must juggle her family responsibilities with high school, where she has been able to display her singing voice, considered so exceptional that her teacher (Eugenio Derbez) urges her to apply to a music conservatory that is unfortunately far from home. What's remarkable about Sian Heder's script and direction is that her film succeeds at evoking emotion but never descends into sentimentality. Lead by a strong cast of deaf actors (Kotsur and Matlin are particularly convincing as a long-married couple), "CODA" is a crowd-pleaser in the very best sense of the term — it manages to tug at the heart without insulting the brain.
GRADE: B+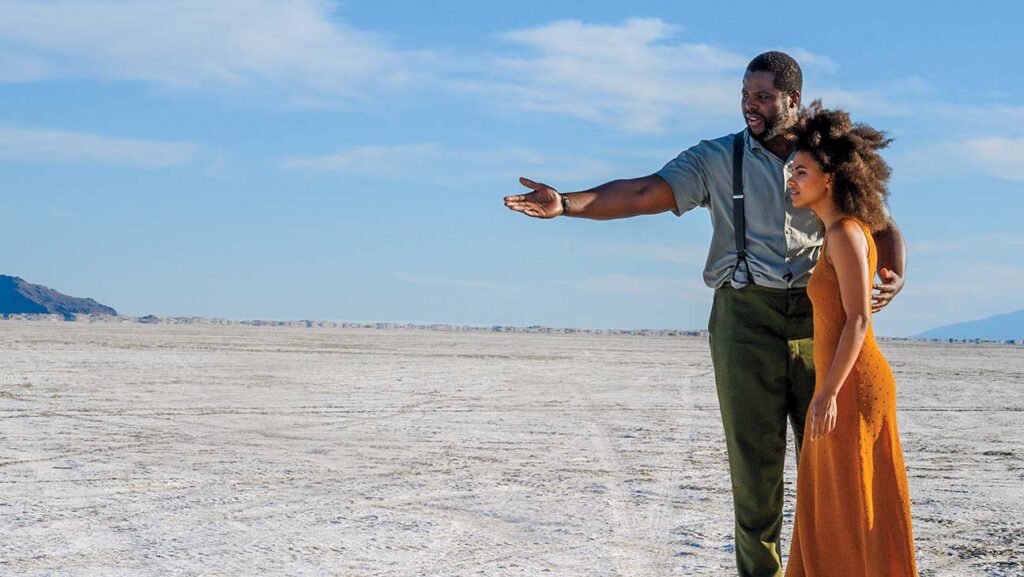 NINE DAYS – Now playing in theaters
"Nine Days" unfolds in a cluttered Craftsman house situated in the middle of a barren salt flat. Inside the house is Will (Winston Duke), an arbiter whose job it is to interview souls, determining which ones would be a proper fit to be placed into the bodies of the living. Will's primary focus soon turns to evaluate his final five aspirants, each of whom reflects a very specific aspect of a human personality — Maria (Arianna Ortiz), a hopeless romantic; Kane (Bill Skarsgård), who takes a practical and sometimes cynical view of the life to come; Alexander (Tony Hale), a funny guy with a dark side; Mike (David Rysdahl), who sees the world through pessimistic eyes; and Emma (Zazie Beetz), a curious and questioning soul who is not afraid of probing Will's past. Taken together, these traits would constitute an ideal character for any bodily host to live a fulfilling life, but Will has no such luxury as he is forced to select only one of these potential souls for the journey to Earth. This is a wild premise for a film, which marks the debut feature of writer/director Edson Oda, and though it takes a little while to register what you're really seeing, when it clicks (and it will), the cumulative power of these stories pack an emotional wallop. There are some films that, after the final credits roll, you are anxious to talk about it over coffee with your friends, but after seeing "Nine Days," you may want nothing more than to go home alone and think about your life.
GRADE: A-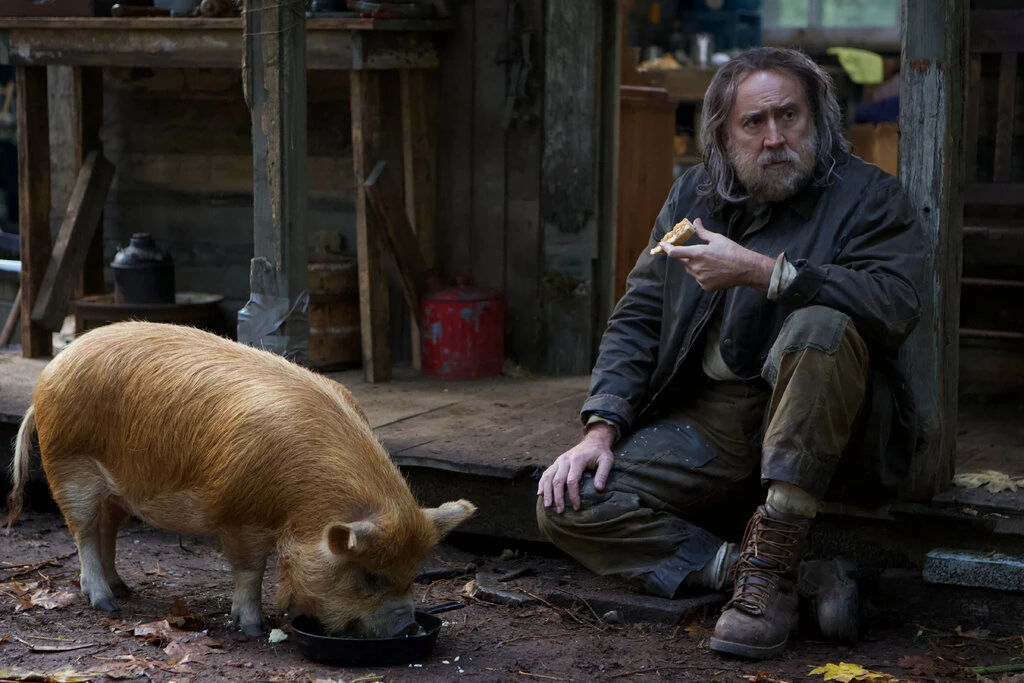 PIG – Now playing in theaters
Given the actor's recent track record of straight-to-video action sagas, it's understandable if you'd assume that Nicolas Cage's latest is yet another dopey shoot-em-up. But "Pig" is anything but. In a film year filled with stories about loss, writer/director Michael Sarnoski's feature debut is perhaps the most powerful I've encountered. Cage plays Robin Feld, once Oregon's most famous celebrity chef, whose very name evoked awe in the Portland restaurant scene. But a decade ago when his wife died, Robin mysteriously dropped out, choosing instead to live off the grid in the woods near the city, accompanied only by his beloved pig who gathered truffles for sale. When his pig is suddenly kidnapped, Robin must team up with his only contact, young truffle merchant Amir (Alex Wolff, terrific), to return to the city to get it back. Cage's performance in "Pig" is not the usual eye-popping overacting with which he has been getting by with the last decade or two — this is the accomplished Nicolas Cage of "Leaving Las Vegas." His Robin is a man who is desperately aching over the loss of his wife and family, his career, his very way of life, and with his only source of companionship now taken from him, he is at his breaking point with no choice but to return and confront the ghosts of the life he left behind. Amid the volume of loud summertime blockbusters, "Pig" provides a welcome alternative, exuding a quiet power that you'll find is not easy to shake.
GRADE: A-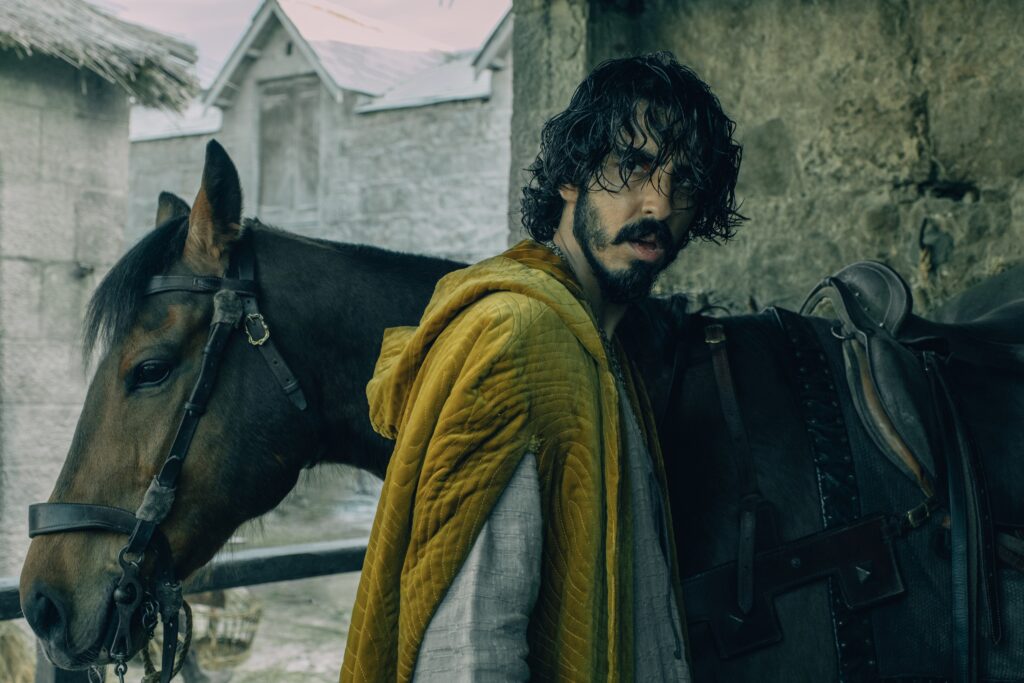 THE GREEN KNIGHT – Now playing in theaters
Look, I will be the first to tell you that "The Green Knight" is not for everyone. If you've seen the film's poster of Dev Patel swinging a gigantic axe and go in expecting "Game of Thrones 2," you'll be sorely disappointed in "The Green Knight." For the rest of us, though, the David Lowery-directed film offers pleasures that are as unexpected as they are emotionally satisfying. Based on a 14th-century poem written by Anonymous, "The Green Knight" centers on Gawain (Patel), the nephew of King Arthur (Sean Harris), who, anxious to prove his courage, accepts a challenge from the fearsome and otherworldly Green Knight (Ralph Ineson) with the deal that whatever Gawain can do to hurt him today, the young man must return to suffer the same punishment one year hence. Later, at the appointed time, Gawain sets out to meet his punishment, and it's the people he meets on his journey and the life lessons he learns along the way that teach him what it truly means to deserve the title of knight. The film did begin to lose me at about the 2/3 mark when the narrative took a disappointing turn, only to realize that this story letdown was intentional and only helped to power the impact of the film's final ten minutes. When the end credits began to roll, I found myself saying "Wow" out loud in the theater. And you just might, too.
GRADE: B+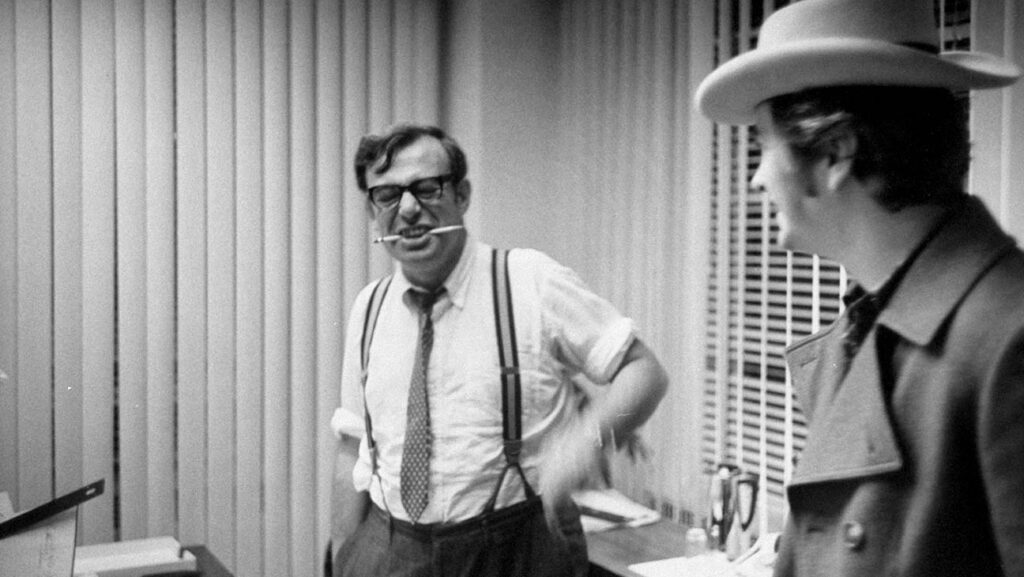 SEARCHING FOR MR. RUGOFF – Now playing in theaters

If you ever went to the movies in New York from the 1960s through the '80s, chances are you knew the name Rugoff. Donald Rugoff's movie theaters were like small gems — single-screen theaters that were most desired in Manhattan and which played only the very best movies. Sadly, most of them (the Beekman, the Sutton and the Plaza foremost among them) are now gone, with only Cinema I & II on Third Ave. and the Paris still operating. When Hollywood failed to provide films of the quality that Rugoff demanded, he decided to distribute his own, forming Cinema V releasing, a company that brought to U.S. theaters such classics as Bergman's "Scenes From a Marriage," "Gimme Shelter," "Seven Beauties" and "Monty Python and the Holy Grail." Rugoff even scored a major coup when his French import "Z" landed an Oscar nomination for Best Picture. The story of Donald Rugoff, once an important name in movies who is now largely forgotten, is the focus of Ira Deutchman's new documentary "Searching for Mr. Rugoff." The doc does slow down a bit when the filmmaker conducts an elaborate search as to what happened to Rugoff, a quest that was probably more interesting to the filmmaker than it is for the audience. But whenever the film gets back to the movie business, "Searching For Mr. Rugoff" is firing on all cylinders and is a must for any real movie lover.
GRADE: B
Happy moviegoing!