SEPTEMBER 14, 2021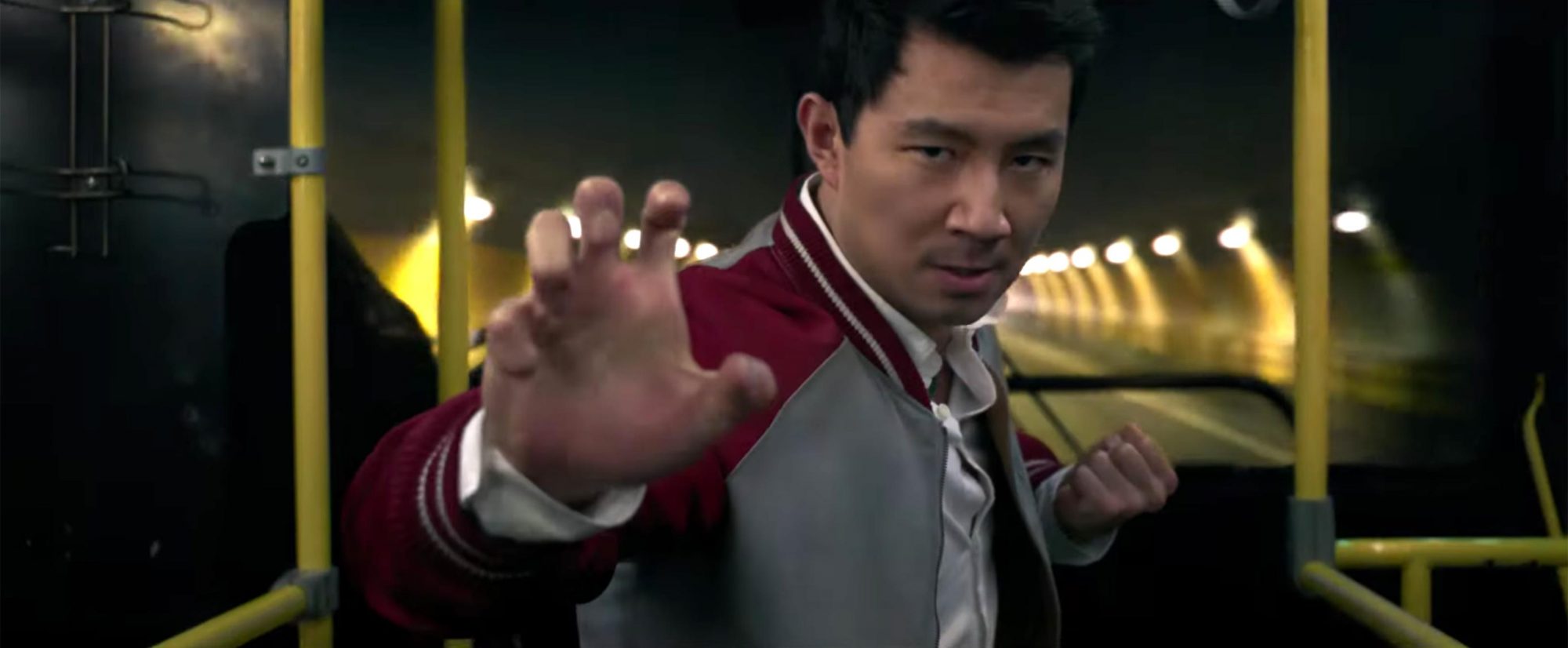 Can you believe we're already halfway through September? Kids are back in school, and at the movies, the summer blockbusters are taking their final bows before more serious fare begins to appear on the nation's screens. Several summer films became major hits with audiences ("Black Widow," "F9," "Free Guy") while others ("The Suicide Squad," "Reminiscence,"  "In the Heights") fell short, but as we await the big fall titles, I've got five good ones that will tide you over and are well worth your moviegoing time. Happy September!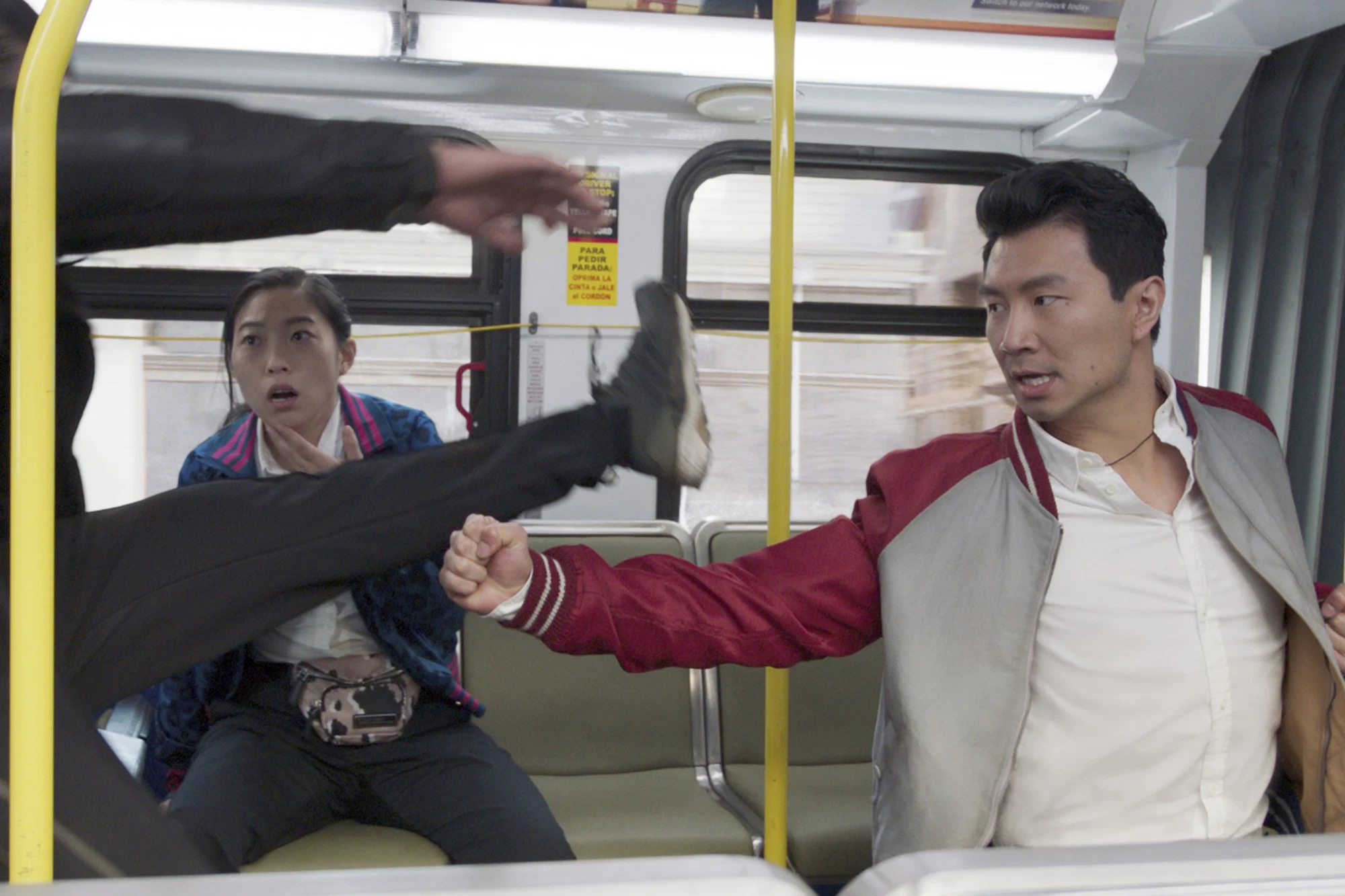 SHANG-CHI AND THE LEGEND OF THE TEN RINGS – Now playing in theaters
"Shang-Chi and the Legend of the Ten Rings" has some real heavy lifting to do. Unlike its Marvel stablemate "Black Widow," a film with which we were already familiar with the characters involved and their world, "Shang-Chi" must rely on characters who are largely new to us in a world setting that we've never seen before. (As a table-setter, 2018's "Black Panther" still stands as the gold standard in Marvel world-building, but "Shang-Chi" comes pretty close.) The story of Shaun (Simu Liu), a modest American valet parker who must return to China to reclaim his warrior name (Shang-Chi) and skills to stop his power-mad father from wreaking more havoc on the world. Among the cast, Liu makes a fine hero, Awkwafina is always welcome, and Ben Kingsley adds surprising comic relief as a hambone actor. But it's the veterans of the cast — Michelle Yeoh and Tony Cheung — who provide the real acting heft to the film. The fight choreography is at times quite beautiful, with much of the combat staged almost like a dance, and the film has some of the best wire work I've seen in a commercial film since "Crouching Tiger." If, like all Marvel films, the third act degenerates into computer-generated nonsense that ignores most of the characterizations that have come before, at least the CGI here creates flying dragons, a step up from the usual flying Spandexed superheroes. By the film's satisfying conclusion, I was able to give "Shang-Chi" the highest Marvel compliment possible: I want to see more.
GRADE: B+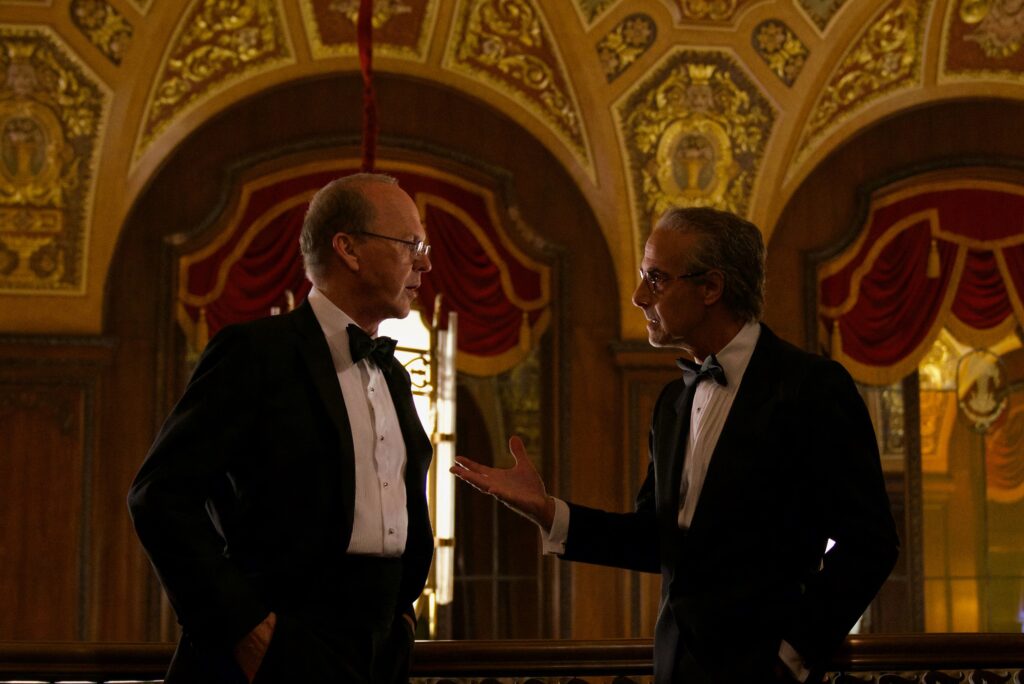 WORTH – Now streaming on Netflix
"What is life worth?" It's a provocative question that begins (and continues throughout) "Worth," director Sara Colangelo's new film (now steaming on Netflix), which is set in the weeks and months after 9/11 and perceptively examines the cost, both financially and emotionally, that it sometimes takes to make things right. Michael Keaton, delivering his best screen performance since 2014's "Birdman," plays real-life lawyer Ken Feinberg who is chosen to head up the U.S. government's Victims Compensation Fund which was designed to give financial relief to the families of victims of 9/11. Feinberg, an expert in compensation dynamics, assumes that the financial formulas he's used would apply here, but he soon learns from its victims that 9/11 is different. For example, CEOs in corner offices died when the Twin Towers fell. So did busboys at Windows on the World upstairs. Are their lives worth the same dollar amount? If not, why not, and who's going to determine who gets what? Feinberg's search to determine what's fair for families provides the bulk of the drama in "Worth," and Keaton shows once again his mastery of communicating through silence — watch him in scenes with the victim families as he is not only listening but measuring at the same time. With Keaton backed by such stellar acting talent as Stanley Tucci, Amy Ryan and Laura Benanti, "Worth" poses challenging moral questions, while at the same time providing the viewer with a festival of masterful acting.
GRADE: B+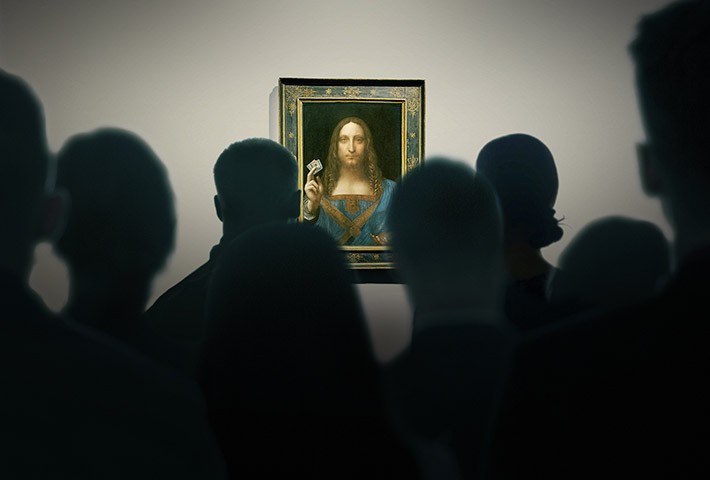 THE LOST LEONARDO – Now playing in theaters
I love me some documentaries, and one of my favorite documentary subgenres is the mystery doc. One of the best recent example of that form is Andreas Koefoed's "The Lost Leonardo," which focuses on the discovery and sale of the painting "Salvador Mundi," which was found in a New Orleans garage and sold to a buyer for $1175. Normally, that would be the end of the story, but art experts slowly began to notice similarities in the painting's brushstrokes to the work of Leonardo Da Vinci. Could it possibly be a lost work by one of Da Vinci's students or even (gasp!) the master himself? Some critics think maybe, others consider the painting to be junk. If Act 1 of the film focuses on the authentication, Act 2 is all about the money, and when a London museum curator declares the painting to be the real thing, all hell breaks loose on the money front. If it's real, how much is it worth? If you have heard anything about this case, you'll know that "Salvador Mundi" sold for the largest amount of any artwork in history. But who bought it? That's Act 3. It's a name you'll likely know, and when the buyer's identity is revealed, you'll be able to guess just why this person made this extravagant purchase. Koefoed peels back the layers of the onion masterfully like any great mystery writer, and there are times you'll have to remind yourself that this all really happened.
GRADE: B+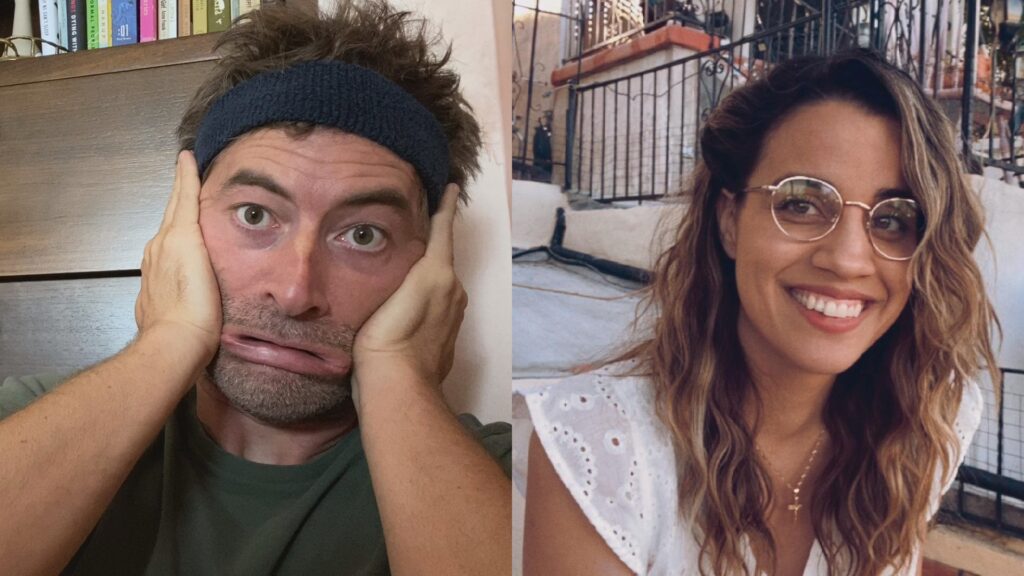 LANGUAGE LESSONS – Now playing in theaters
In the many months of the pandemic lockdown, many performers and theater companies have taken to offer performances on Zoom to keep the artistic flame alive. But as well-intentioned as most of them have been, I have yet to see one that has been able to overcome the barriers of the Zoom structure, as the video windows inevitably get in the way of the interaction needed for the drama to truly work. That is, until I saw Natalie Morales' new film, "Language Lessons," which beautifully connects because it actually embraces the barriers that Zoom provides. Adam (Mark Duplass), a middle-aged gay man living the good life in Oakland, is given a birthday gift by his husband of 100 online Spanish lessons. Adam warily but graciously accepts the lessons, which are conducted by young teacher Cariño (Morales) via Zoom call from Costa Rica. When tragedy strikes Mark's life, however, he finds solace via his growing online friendship with Cariño, who provides both linguistic and emotional support. As actors, there's palpable chemistry between Morales and Duplass who co-wrote the film's perceptive screenplay, though I do wish that several of the more troubling issues upon which the film touches, such as serious illness and domestic abuse, were explored in a little more depth, at least as far as how they touch the characters' lives. Still, "Language Lessons" successfully utilizes Zoom in a way no other work has quite done, showing how much emotion can be revealed in those boxes and, perhaps more importantly, just how much emotion Zoom can help conceal.
GRADE: B+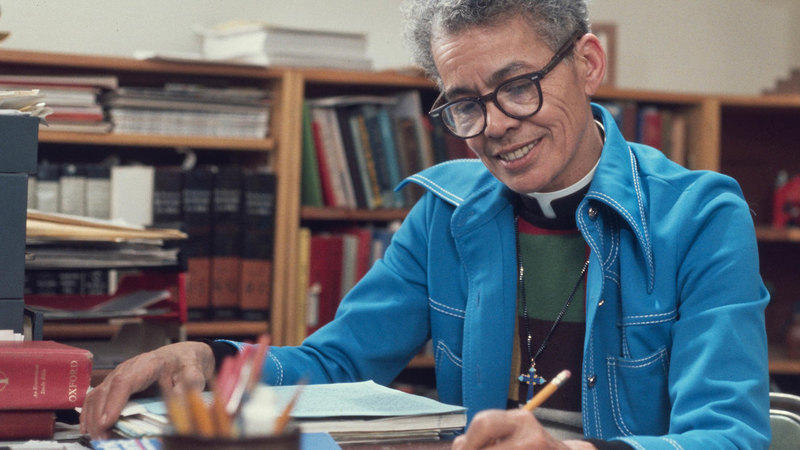 MY NAME IS PAULI MURRAY – Opens September 17 in theaters. Starts streaming October 1 on Amazon Prime

Pauli Murray was a lawyer, author, teacher, poet, civil rights activist, women's rights activist, Episcopal priest and non-binary trailblazer. And I'm embarrassed to say that I had never before heard of this cultural pioneer. Neither had filmmakers Betsy West and Julie Cohen until they began research for their 2018 documentary "RBG" (for which they were each nominated for an Academy Award) and came across future-Justice Ruth Bader Ginsberg's 1971 women's rights brief which cited Murray on the brief's front page, an acknowledgement that Murray came up with a legal theory in the 1960s that made the most persuasive case for women's rights yet. Unfamiliar with Murray's work, West and Cohen dove deep into this pioneer's history, which is reflected in their film, which is shot much in the style of "RBG," but sadly here without the living presence of its subject (Murray died in 1985). Murray's activism was remarkable — an arrest for refusing to sit in the back of a bus a full 15 years before Rosa Parks. followed by tireless work fighting against any form of discrimination on the basis of gender or race. At various times, Murray would self-reference using both the male and female pronouns and would likely have been considered today as gender-fluid.  As always, West and Cohen bring their remarkable attention to detail, making their documentary about one life well lived both eye-opening and inspiring.
GRADE: B
Happy moviegoing!