FEBRUARY 22, 2019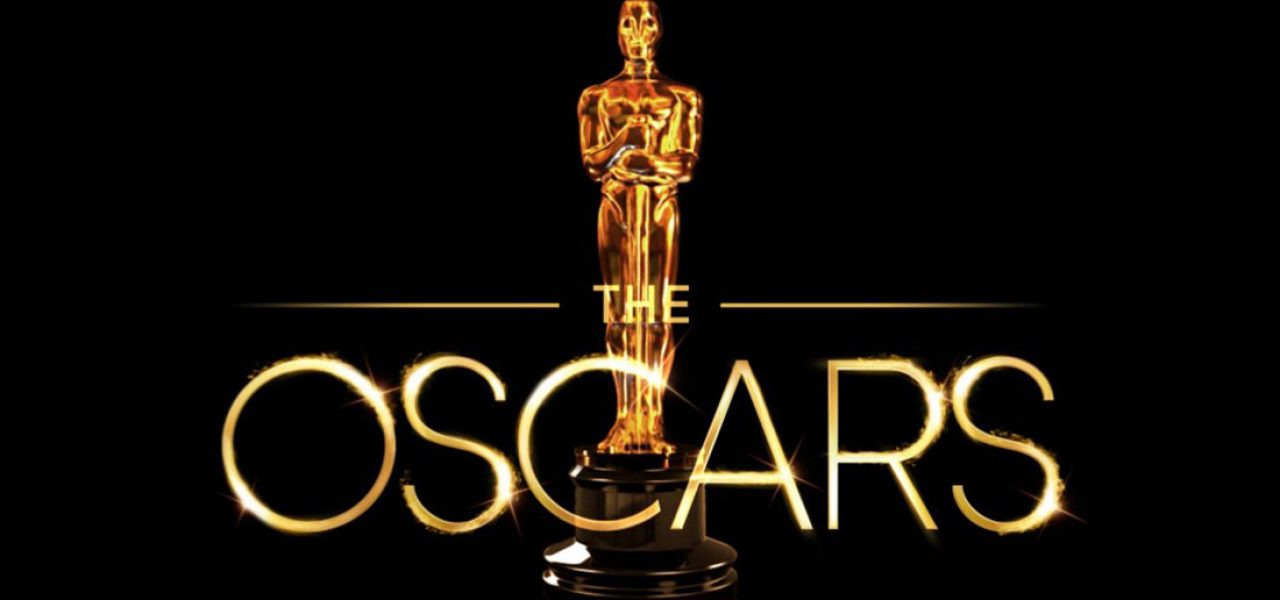 What a mess of an Oscar season this has been.
This has nothing to do with the quality of this year's films, many of which have been stellar, or the crisis after crisis of the upcoming Oscar ceremony.  It's been about final picks, and fut for Oscar prognosticators, it's been difficult to read the tea leaves, which usually produce a consensus as to who is going to win.  This year, those usually reliable precursors been all over the place — among the major predictive guilds or groups, eight different films, for example, have been named as the year's best screenplay.
So after such a crazy year, you find yourself facing a blank Oscar pool ballot.  What do you do?  Go with your heart?  Go with your head?   Or go with me?  Silly rabbit, let's take a look at the nominees.
BEST PICTURE
Black Panther
BlacKkKlansman
Bohemian Rhapsody
Green Book 
* ROMA
A Star Is Born 
Vice
We may be up for a historic Best Picture win if Alfonso Cuarón's "Roma" takes the big prize.  No foreign language film has ever won Best Picture, a huge hurdle that many have tried but failed to overcome.  Add to that, most theater chains across the country (including AMC and Regal) have refused to book the film, objecting to "Roma" streaming simultaneously on Netflix, which is still a huge thorn in the side of many Academy voters.  Still, "Roma" has won more Best Picture precursors than any other film, but can those plaudits overcome these drawbacks?  I think they can.  Its main competition may likely come from "Green Book," a film that many moviegoers love but one that have been taken to task by critics who feel that its view of race relations is antiquated, at least compared to fellow nominees "Black Panther" and "BlacKkKlansman."
********************
BEST DIRECTOR
Spike Lee, BlacKkKlansman
Paweł Pawlikowski, Cold War
Yorgos Lanthimos,The Favourite
* ALFONSO CUARÓN, Roma
Adam McKay, Vice
It may be a huge temptation to award Spike Lee his first competitive Oscar as Best Director, but more than likely the Oscar will go to Cuarón, marking his second Best Director win in five years.  (His previous Oscar was for 2013's "Gravity.")  After all, he won this year's Directors Guild Award, the most reliable precursor out there for this category and has swept most of the guild awards so far.
********************
BEST ACTRESS
Yalitza Aparicio, Roma
* GLENN CLOSE, The Wife

Olivia Colman, The Favourite
Lady Gaga, A Star Is Born
Melissa McCarthy, Can You Ever Forgive Me?
For the longest time, this category was up in the air, with each of the nominees having a compelling story to tell.  But the most compelling was likely that of Close who, with seven nominations to her credit, has never won an Oscar, the biggest losing streak of any living actor.  When she won the Golden Globe, she gave a killer of a speech at the podium, and with that, the race was effectively over.  And if you're rooting for Lady Gaga, don't worry, she'll get her Oscar that night in another category.
********************
BEST ACTOR
Christian Bale, Vice
Bradley Cooper, A Star Is Born
Willem Dafoe, At Eternity's Gate
* RAMI MALEK, Bohemian Rhapsody
Viggo Mortensen, Green Book (Universal)
This is another category that has only recently solidified, with Malek unexpectedly taking most of the major precursors.  Whatever you may think of the film, "Bohemian Rhapsody" appears to be very well liked by the Academy, and even the film's detractors have admitted that Malek's performance is the best thing about the movie.
********************
BEST SUPPORTING ACTRESS
Amy Adams, Vice
Marina de Tavira, Roma
* REGINA KING, If Beale Street Could Talk
Emma Stone, The Favourite
Rachel Weisz, The Favourite
This one's the only toss-up race in the acting categories.  Regina King whose extraordinary performance in "If Beale Street Could Talk" earned the lion's share of the critics awards as well as the Golden Globe and the Critics Choice Award, which would normally make an Oscar win a done deal.  But not only didn't she win the BAFTA or the Screen Actors Guild awards, she wasn't even nominated, and these are two groups that actually include Academy voters.  This stat gives me pause.  And the BAFTA winner, another strong predictive award, went to Rachel Weisz, the co-lead of "The Favourite."  I'm sticking with King, but this is the one acting category where there may be an upset.
********************
BEST SUPPORTING ACTOR
* MAHERSHALA ALI, Green Book
Adam Driver, BlacKkKlansman
Sam Elliott, A Star Is Born
Richard E. Grant, Can You Ever Forgive Me?
Sam Rockwell, Vice
Richard E. Grant has been enthralling Oscar watchers the past few weeks demonstrating on social media just how thoroughly he is enjoying being an Oscar nominee.  He has been a joy of light in what has become a dour Oscar season.  Will it be enough to win?  Doubtful.  The Oscar will almost surely go to Mahershala Ali (his second in three years), for his co-lead in "Green Book," which has been critically savaged in some quarters but has been a moviegoers favorite.  Will this be the sole win for "Green Book" or are there surprises in store?
*********************
BEST ADAPTED SCREENPLAY
Joel Coen & Ethan Coen, The Ballad of Buster Scruggs
* CHARLIE WACHTEL & DAVID RABINOWITZ and KEVIN WILLMOTT & SPIKE LEE, BlacKkKlansman
Nicole Holofcener and Jeff Whitty, Can You Ever Forgive Me?
Barry Jenkins, If Beale Street Could Talk
Eric Roth and Bradley Cooper & Will Fetters, A Star Is Born
This will likely be the moment of the evening if Spike Lee and his co-writers take the gold in this category.  Lee has been making films for 35 years but really broke through with his 1989 film "Do the Right Thing," which was largely ignored by Oscar, yet Spike persevered.  Although he received an Honorary Oscar in 2015, I suspect that he has been craving to win a competitive Oscar, and his best chance is in this category.  If he wins, buckle up.  It should be a heck of a speech.
********************
BEST ORIGINAL SCREENPLAY
Deborah Davis and Tony McNamara, The Favourite
Paul Schrader, First Reformed
* NICK VALLELONGA, BRIAN CURRIE, PETER FARRELLY, Green Book
Alfonso Cuarón, Roma
Adam McKay, Vice
Much as I would prefer Deborah Davis & Tony McNamara's script to "The Favourite" or Paul Schrader's great screenplay to "First Reformed," I sigh and give my prediction toward "Green Book."  For better or worse, I feel a "Green Book" surge inside the Academy, and this category is the one where the film's fans can best throw "Green Book" their vote.
********************
BEST CINEMATOGRAPHY
Łukasz Żal, Cold War
Robbie Ryan, The Favourite
Caleb Deschanel, Never Look Away
* ALFONSO CUARÓN, Roma
Matthew Libatique, A Star Is Born
Who would have thought that this category would come down to two black-and-white foreign language films?  But here we are, with Alfonso Cuarón's dreamy memory piece against the contrasting photography of Łukasz Żal's post-WWII opus.  If I was an Academy voter, I'd cast my ballot for "Cold War," but the work by Cuarón in "Roma" is not to be denied.
********************
BEST COSTUME DESIGN
Mary Zophres, The Ballad of Buster Scruggs
Ruth Carter, Black Panther
* SANDY POWELL, The Favourite
Sandy Powell, Mary Poppins Returns
Alexandra Byrne, Mary Queen of Scots
This is another head-vs-heart category for me.  My heart goes with Ruth Carter's enormously imaginative costumes for "Black Panther," but knowing how the Academy has in the past been suckers for royal couture, my head says Sandy Powell's costumes will prevail.  I hope I'm wrong.
******************** 
BEST FILM EDITING
BlacKkKlansman
Bohemian Rhapsody
The Favourite
Green Book
* VICE
This is a key category in determining Best Picture, but I'm leaning toward predicting a film that has little chance in snagging the big prize.  To many voters, Best Editing means the most editing, and on that score, "Vice" runs laps around the other nominees.
********************
BEST PRODUCTION DESIGN
Black Panther
* THE FAVOURITE
First Man
Mary Poppins Returns
Roma
Like costume design, I think this is a two-way battle between "Black Panther" and "The Favourite."  Personally, I think that "Black Panther" is the greater achievement, since Wakanda only existed in its creators' imaginations.  The palace in "The Favourite" is a real-life location, but the film's production designers had to frou frou it up to meet the demands of the story.  Because there is so much production design to "The Favourite," I suspect it will win, but this one is really too close to call.
BEST MAKEUP AND HAIRSTYLING
Border
Mary Queen of Scots
* VICE
While I'm not a fan of "Vice," look at the uncanny transformations.  Is there any sign of lanky Christian Bale anywhere?  Much as I love the terrific makeup in the Swedish film "Border," the makeup and hairstyling in "Vice" is extraordinary and should prevail.
********************
BEST ORIGINAL SCORE
* LUDWIG GORANSSON, Black Panther
Terence Blanchard, BlacKkKlansman
Nicholas Britell, If Beale Street Could Talk
Alexandre Desplat, Isle of Dogs
Marc Shaiman, Mary Poppins Returns
Except for perhaps Alexandre Desplat, any one of these composers could win.  I'm going with Goransson because I suspect that "Black Panther" will do better in the technical categories than most Oscarologists think.  For the record, I think that Britell's "Beale Street" score is the best of the bunch, and there's a lot of sentiment for both Marc Shaiman and Terence Blanchard, the beloved jazz trumpeter for whom this is his first Oscar nomination.
********************
BEST ORIGINAL SONG
"All The Stars" from Black Panther
Music by Mark Spears, Kendrick Lamar Duckworth and Anthony Tiffith; Lyric by Kendrick Lamar Duckworth, Anthony Tiffith and Solana Rowe
"I'll Fight" from RBG
Music and Lyric by Diane Warren
"The Place Where Lost Things Go" from Mary Poppins Returns
Music by Marc Shaiman; Lyric by Scott Wittman and Marc Shaiman
* "SHALLOW" from A Star Is Born
Music and Lyric by Lady Gaga, Mark Ronson, Anthony Rossomando and Andrew Wyatt
"When A Cowboy Trades His Spurs For Wings" from The Ballad of Buster Scruggs
Music and Lyric by David Rawlings and Gillian Welch
"Shallow" is the lock of the year.  If you pick it in your Oscar pool, congratulations.  You've already got one right.
********************
BEST SOUND EDITING
Black Panther
* BOHEMIAN RHAPSODY
First Man
A Quiet Place
Roma
********************
BEST SOUND MIXING
Black Panther
* BOHEMIAN RHAPSODY 
First Man
Roma
A Star Is Born
All right, class, let's go over this one more time.  Sound editing is the actual creation of all of the non-musical sound effects in a film — wind, for example, flying birds, snapping twigs, etc. plus dialogue.  Sound mixing is taking all those elements together (including music) and creating a symphony of sound.  The general rule for predicting sound editing is go for the loudest one.  Sound mixing leans more toward musicals or other films where there is an abundance of sounds that need to be put together.  I would say "Bohemian Rhapsody" is a strong candidate in the latter, less so in the former, but I'm going to predict that it wins both sound categories anyway.
*******************
BEST VISUAL EFFECTS
Avengers: Infinity War
Christopher Robin
* FIRST MAN
Ready Player One
Solo: A Star Wars Story
In this category, it's generally wise to go for the film that has the weight of being a Best Picture nominee.  Unfortunately none of these films are in the Top 8, but "First Man" comes closest.  "Avengers" could prevail, since there were so many special effects, but the voters here have generally looked beyond Marvel blockbusters.
********************
BEST ANIMATED FEATURE FILM
Incredibles 2
Isle of Dogs
Mirai
Ralph Breaks the Internet
* SPIDER-MAN: INTO THE SPIDER-VERSE
Pixar films have had a strong following among Academy voters, and they have a strong nominee in "Incredibles 2," but the Academy has a habit of shying away from sequels.  Enter "Spider-Man" which swooped in and threw critics and audiences for a loop.  It has won most of the major precursors so far, and I think that on Sunday night, "Spider-Man" will win the big one as well.
********************
BEST FOREIGN LANGUAGE FILM
Capernaum (Lebanon)
Cold War (Poland)
Never Look Away (Germany)
* ROMA (Mexico)
Shoplifters (Japan)
During the season, several critics groups which voted "Roma" as their Best Picture named "Cold War" their Best Foreign Language Film in order to acknowledge both great movies.  The Academy might do the same thing, and I'd be thrilled.  But I doubt they'd be so astute here.  Go for "Roma."
********************
BEST DOCUMENTARY FEATURE
* FREE SOLO
Hale County This Morning, This Evening
Minding the Gap
Of Fathers and Sons
RBG
Most of the films in this category are either about personalities ("RBG") or issues ("Hale County This Morning, this Evening").  And though "Free Solo" is indeed about an unusual personality — climber Alex Honnold who was the first man to climb the face of Yosemite's El Captain mountain without any safety equipment — the film fascinates because of how it was made.  Those close-ups of Alex just dangling there with one hand with a sure death if he slips?  How did they do that?  That question may be enough to make "Free Solo" stand out from the rest of the pack.
********************
THE SHORTS
Here's where Oscar pools are won or lost.  There are some years where I've seen all the shorts, and it hasn't helped me a bit in my picks.  Other times, I've done better by not seeing any at all.  I've seen a few of these, but I'm going in blind, just like you.  Let's dive in together.
BEST ANIMATED SHORT
Animal Behaviour
* BAO
Late Afternoon
One Small Step
Weekends
I'm going with Pixar's "Bao" here, in part because it has been the most likely seen (it screened in theaters before "Incredibles 2") and mainly because it's so good.  Domee Shi's short is warm and cuddly until a shocking moment that caused by audience (and me) to gasp.
********************
BEST DOCUMENTARY SHORT
*BLACK SHEEP
End Game 
Lifeboat
A Night at the Garden
Period. End Of Sentence
"Period.  End of Sentence" is the likely winner here, possibly because it's readily available on Netflix, and it's the most uplifting nominee of the bunch.  But I'm going out on a limb for "Black Sheep," an English short about a bullied black youth who tries to protect himself by changing his appearance to look more like his attackers.  It's disturbing, but it stays with you.
********************
BEST LIVE ACTION SHORT
Detainment
Fauve
* MARGUERITE
Mother
Skin
Another downer of a category with the one ray of hope in "Marguerite," the story of an aging woman who becomes so close to her nurse that she is able to admit her longings and concerns that she has buried for years.  But this shorts category in particular has been a crap shoot for many years, so your pick is up to you.
Hope that this helps, and good luck to everyone in their Oscar pools. This year's Academy Awards will be presented at the Dolby Theatre on Hollywood Boulevard on Sunday beginning at 8pm ET/5pm PT with host Kev– (never mind).  Be there or be square.