JULY 30, 2015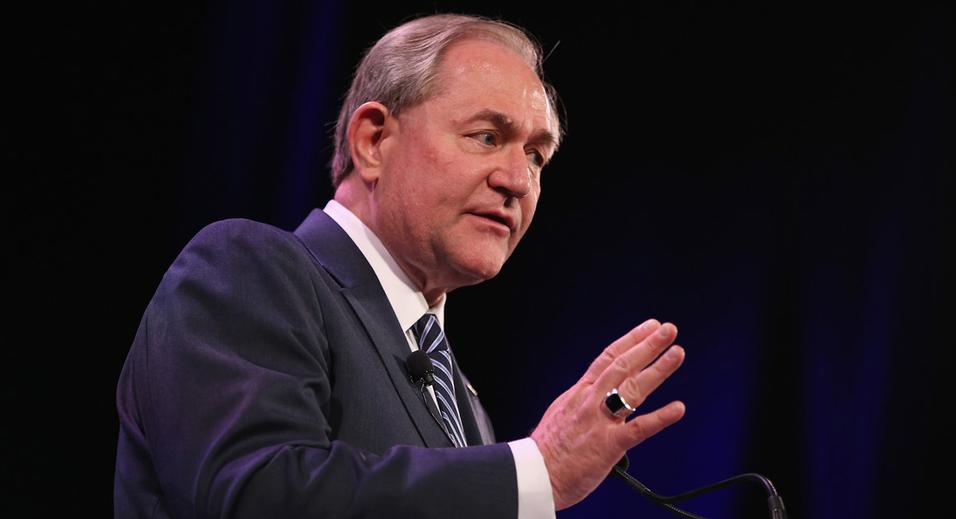 Who?
Former Gov. Jim Gilmore (R-VA) has filed paperwork with the Federal Election Commission to become a candidate for the Republican nomination for President.  Gilmore becomes the 17th GOP candidate and the 22nd candidate overall seeking a major party nomination.
In this pre-debate period, I have endeavored to be a completist in covering candidate announcements, so for the record, here's Jim…
Gilmore served one term as Virginia's governor from 1998 to 2002.  During his term, he also served as Republican National Committee chairman but resigned after one year following notable election losses.  Gilmore ran once before in 2008 for the GOP nomination but left the race early.  He is currently a board member of the National Rifle Association.
Sometimes with long-shot Presidential hopefuls, there's some clear rationale for their run — a book to promote, raising their speaking fees, a Fox News gig, or perhaps even VP or Cabinet consideration.
Frankly, I'm stumped as to why Gov. Gilmore has joined the race.  He has little name recognition, nor does he have a distinct point-of-view that could help him stand apart from the crowd.  And today there's some who question whether Gilmore, with virtually no polling support, will even qualify for Fox News' "consolation prize" debate at 5pm next Thursday.
Perhaps he just wants the job.  If that's the case Gov. Gilmore, welcome to the race.  But don't get too comfortable.