FEBRUARY 7, 2017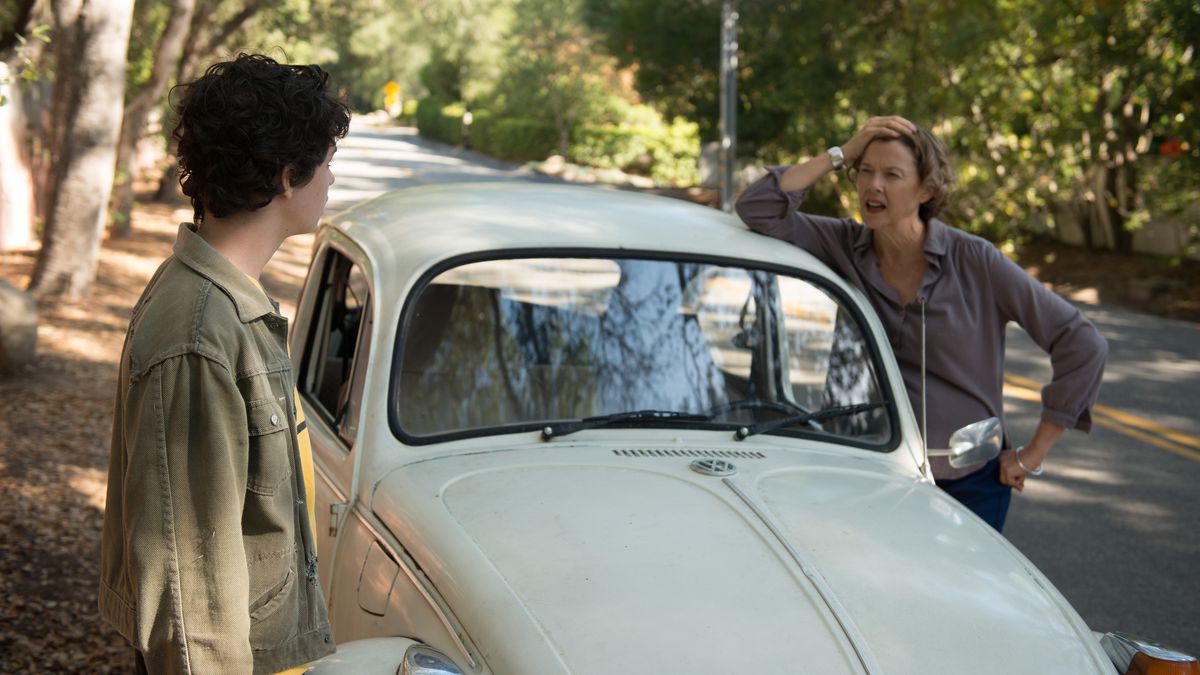 It's a dictum heard in creative writing classes around the world.  Whenever an aspiring writer asks "What should I write about?" the answer is always the same:  "Write what you know."
What writer/director Mike Mills knows about best is his family.  His last film "Beginners" (2010) was a semi-autobiographical story of his father Paul (named "Hal" in the film) who, after the death of his wife, decides to live his life as the man he really is and, at the age of 75, announces that he is gay.  As Hal, Christopher Plummer won the Academy Award for Best Supporting Actor, and the film itself was met with strongly positive reviews.
Sorry, but I thought "Beginners" was a crashing bore.  Mills' strength is writing interestingly detailed characters, but once Mills the writer has created all of his characters' idiosyncrasies, Mills the director hasn't the faintest idea of what to do with them.  A good director can find ways to take a scene of two people sitting at a table and, through camera movement or camera angles, help to make it electrifying or at least interesting.  And, at least for me, Mills never achieved that in "Beginnings."
His latest film, "20th Century Women," is a bit more effective, although it suffers from some of the same pacing problems that plagued "Beginners." And once again, the subject matter is family.  Instead of further exploring his relationship with his father, however, Mills now turns his camera on his relationship with his mother.
Set in 1979 in Santa Barbara, CA, "20th Century Women" focuses on Mills' mom (here named Dorothea and played by Annette Bening) who operates a boarding house which she is renovating with the help of her handyman boarder (and occasional lover) William (Billy Crudup).
But Dorothea's main concern is her 15 year-old son Jamie (Lucas Jade Zumann, in one of the better teen performances of the year) who is veering off in directions to which Dorothea finds harder and harder to relate.  A child of the Depression, and at 55, four decades older than her son, Dorothea seems to have fallen into an uncertainty as to whether she's doing everything right as a mother.  However, it is when Jamie nearly dies in a foolish stunt that she finally decides to enlist the help of another boarder Abbie (Greta Gerwig), an artist, and Jamie's platonic girlfriend, classmate Julie (Elle Fanning), in raising Jamie.
Just as the plot is getting interesting, unfortunately, the family story begins to recede a bit and feminist issues come to the fore as Jamie is taught about the growing women's movement, and while his hormones are beginning to explode, he is exposed to such books as "Sisterhood is Powerful" and "Our Bodies, Ourselves."  The film loses steam here as the film stays more on "20th Century Women" as a movement and less on this particular trio of 20th century women whom we have come to know so well.
Fortunately, Mills has cast the film with top pros.  Gerwig and Fanning are among the very best actresses of their generations, and they both flesh out their characters here and then some.  Crudup can play the droopy-mustached handyman type in his sleep, but happily he brings way more to the table this time.
Still, "20th Century Women" is Bening's show all the way.  The gravitas she brings to the role is riveting — yes, she goes without movie-star makeup to accentuate her age, but more importantly Bening also brings a weary physicality to the way Dorothea moves that speaks volumes about the character.  With Bening at the helm, you can feel every one of Dorothea's 55 years.  It's a terrific performance that, in a less competitive year, would have been assured of a Best Actress nomination.
Yes, Mills' characters (especially the women) are detailed and finely drawn when they are introduced, no small feat.  But they rarely appear to grow.  In drama writing, a basic rule is that action reveals character.  Next time out, Mills should heed the suggestion of Elvis Presley — "a little less talk and a little more action" would give his characters and screenplays the kind of depth to which he obviously aspires.
GRADE: B