FEBRUARY 13, 2017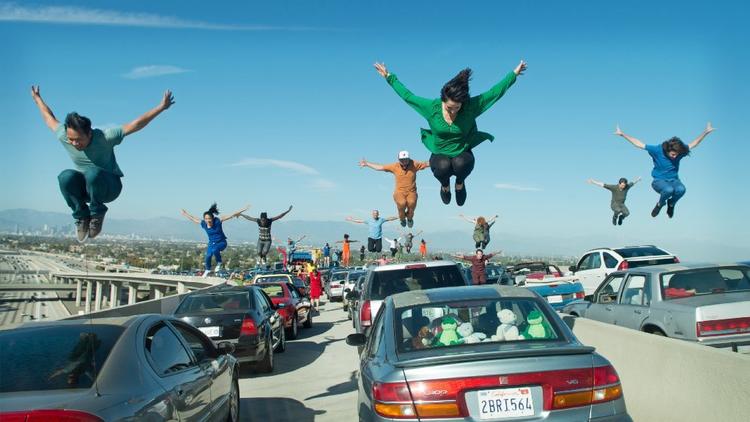 All right, I know we're well into 2017, but sometimes it takes a while for ALL of the 2016 films to reach us here in the hinterlands.  And despite the disturbing election returns and the staggering losses of so many talented artists, 2016 was at least an upbeat year at the movies, with the return of musical comedy, powerful documentaries and even a good horror movie or two.
The tough thing to do in a good movie year is to narrow down the choices to the final 10, and this year even our 10 honorable mentions could have easily made a Top 10 list in a less competitive year.  That being said, let's give a salute to our 10 worthy runners-up:
RUNNERS-UP
Arrival
Elle
Fences
Hacksaw Ridge
Hidden Figures
Moana
Sunset Song
Weiner
The Witch
Zootopia
Now to the main event:  the 10 films that, for me at least, were the very best of 2016:

#10
10 CLOVERFIELD LANE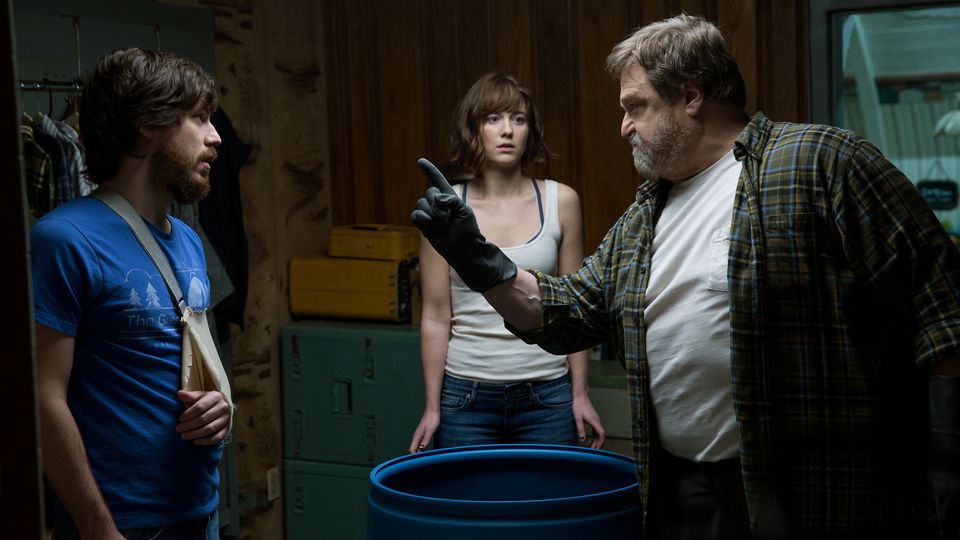 One of the most unexpectedly suspenseful films of the year, "10 Cloverfield Lane" is basically a 3-character play in the guise of an apocalyptic thriller.  A young woman, Michelle (Mary Elizabeth Winstead), packs her bags and walks out on her boyfriend, but while fleeing, crashes her car into a ditch.  She awakens handcuffed in an underground bunker and is held prisoner by Howard (John Goodman), a doomsday prepper, who claims that he saved her from an end-of-the-world event that is happening above ground right now.  That's a load, right?  Or is it?  Let's just say that Act 3 spins the movie into a completely different direction, one that really shook me.  "10 Cloverfield Lane" is fresh and original, and John Goodman gives a supporting performance that should have been part of the Oscar conversation.
#9
TONI ERDMANN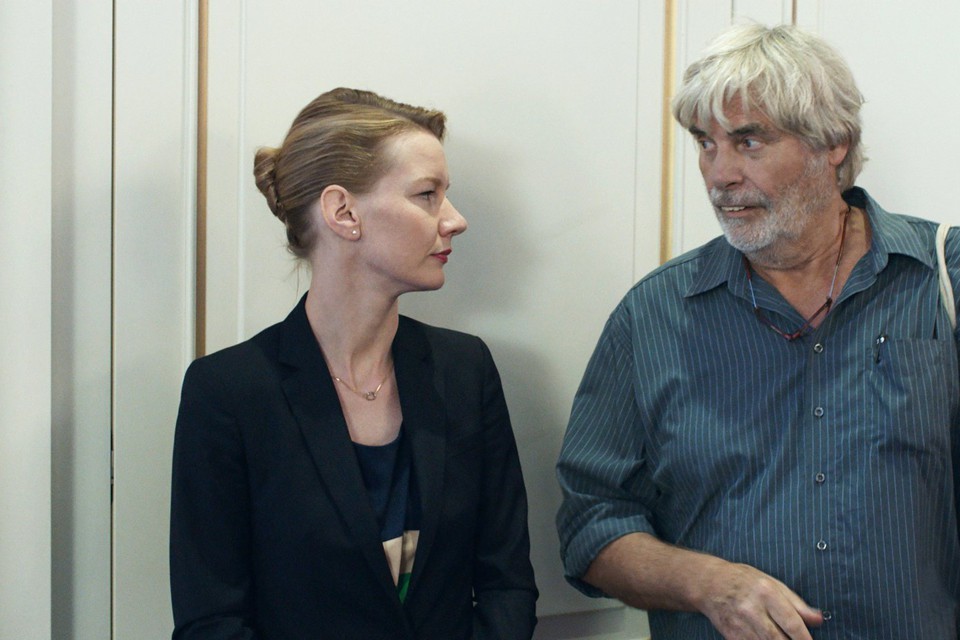 Writer/director Maren Ade's nearly 3-hour German language comedy is one of a kind.  A retired music teacher, feeling estranged from his uptight businesswoman daughter, surprises her at her workplace disguised as a buck-toothed stranger named "Toni Erdmann," complete with fright wig, as he tries to reconcile with her.  The father-daughter bonding is handled perceptively while at the same time, the film juggles its more dramatic moments with its laugh-out-funny ones — the film's final brunch sequence is as hilarious as anything that I've seen this year.  You've never seen anything quite like it.
#8
JACKIE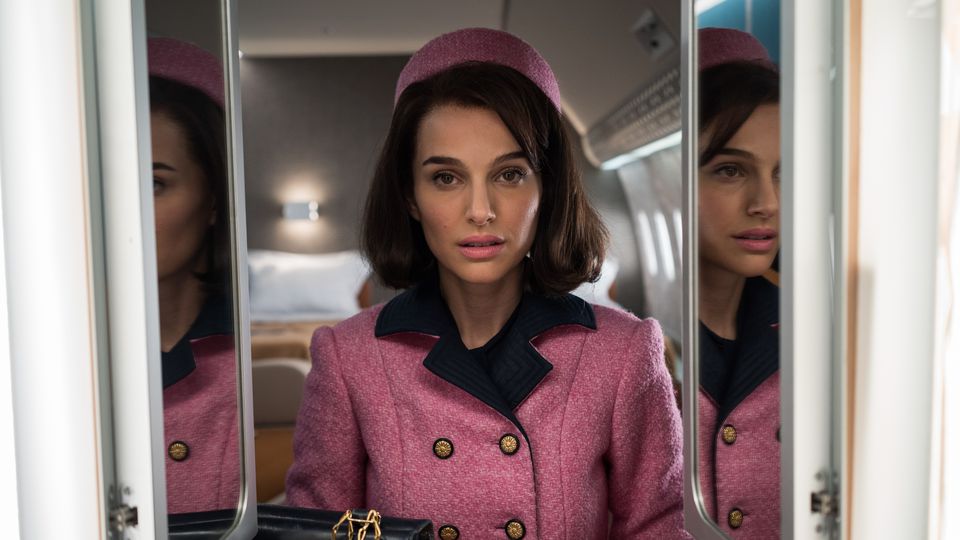 Pablo Larraín's "Jackie," a dark portrait of the newly-widowed First Lady Jackie Kennedy in the days following her husband's assassination is less a traditional biopic and more of a fantasia on the inner workings of Mrs. Kennedy's mind for a moment in time.  Distraught with grief, Larraín's Jackie stumbles around the White House while chain-smoking, swilling vodka and trying on gowns from her now-ended time as First Lady in a kind of mad dream.  Fortunately, Natalie Portman rises to the challenge, capturing the soft-spoken public side of Jackie while slowly revealing the determined control-freak whom the public never saw.  Thanks to all involved, "Jackie" is a brave and challenging work of art.
#7
THE LOBSTER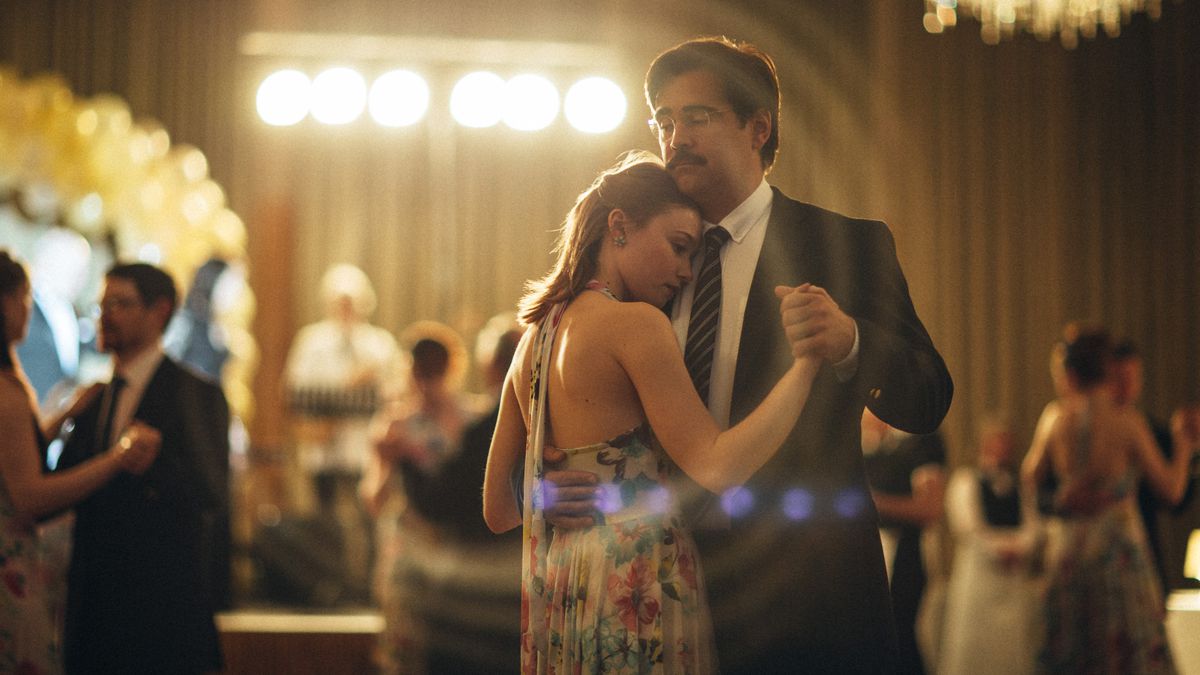 "The Lobster" offers the most imaginative premise of any film this year.  Set in a dystopian society where coupledom is the way of the state, any single person of a certain age — such as our hero David (an excellent Colin Farrell) — is picked up by the government and sent to a hotel with other singles.  At the end of 45 days, any single people who have not yet become coupled are turned into the animals of their choice.  (David's trusty dog was once actually his brother.)  An Academy award nominee for Best Original Screenplay, "The Lobster's" political satire is so funny and so biting and made even more relevant today in the Trump Era.
#6
MOONLIGHT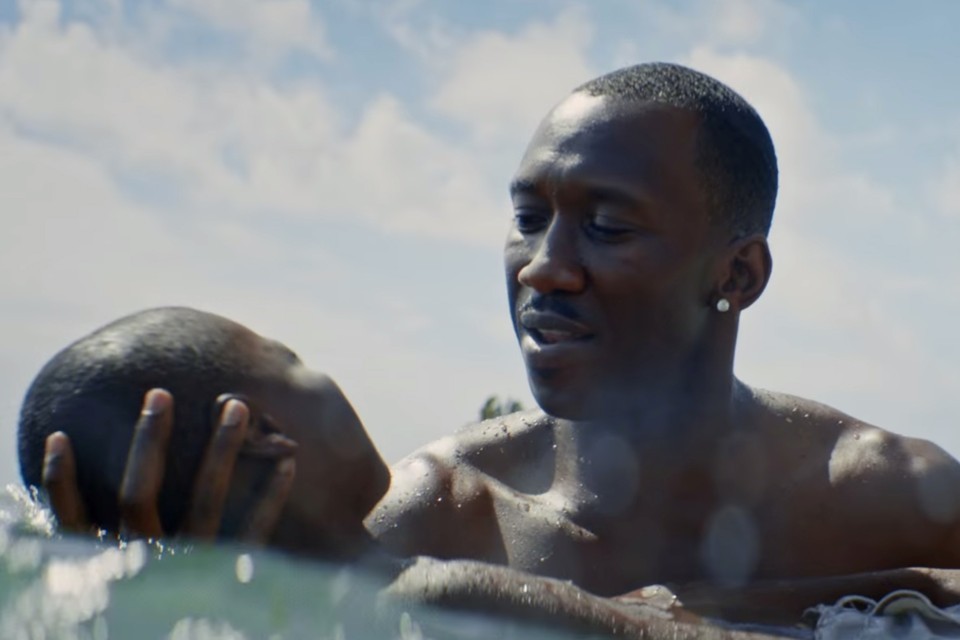 Barry Jenkins' beautiful film that follows the evolution of a young African-American from boyhood to adulthood while growing up poor, gay and black.  Jenkins tells the story of Chiron (played at various stages in life by three different actors) who is regularly beaten up as a child and taken under the wing of a drug dealer (Mahershala Ali), who ironically sells the very drugs to which Chiron's mother (Naomie Harris) has become addicted.  Much of "Moonlight" is about masculinity — what goes a boy have to do (or at least project) to be considered a man among his peers, much less grappling with your own sexuality at the same time?  "Moonlight" is sensitive (almost to the point of being painful) but it doesn't shy away from tackling the tough issues.
#5
O.J.: MADE IN AMERICA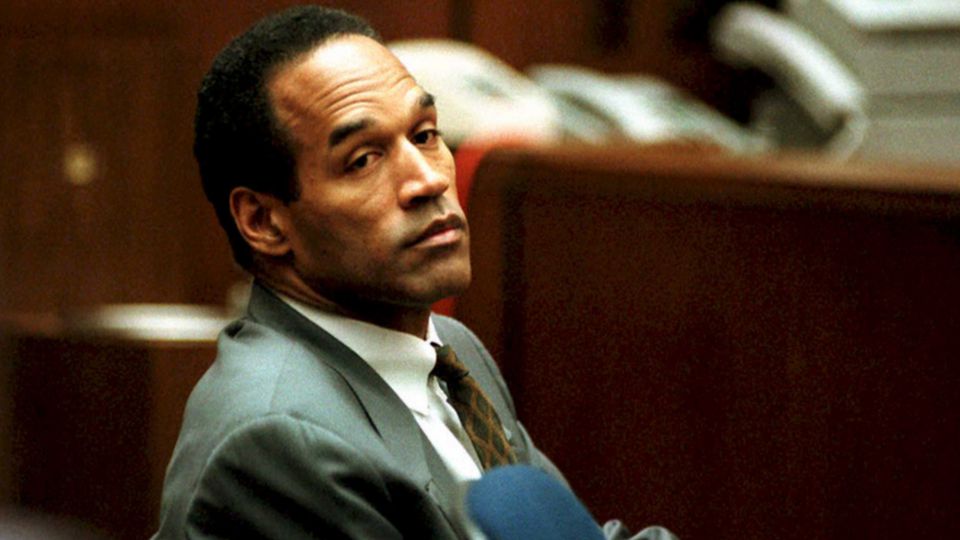 If you thought you had had enough of O.J. Simpson after FX's terrific TV mini-series "The People vs. O.J. Simpson" last spring, Ezra Edelman's remarkable documentary "O.J.: Made in America," which runs a staggering 7 hours & 46 minutes, demonstrated just what a profound effect Simpson's saga actually had on Americans of all races.  While it's fascinating to see the TV coverage of the trial at the time, far more interesting is all of the early footage of O.J. in high school and college and his drive even then to become famous.  Edelman also has access to footage I had never seen of O.J.'s party lifestyle after the acquittal and how his sense of entitlement and invincibility caused him to stumble one last time.  "O.J.: Made in America" is an extraordinary glimpse inside the complexity of race in America.
#4
EYE IN THE SKY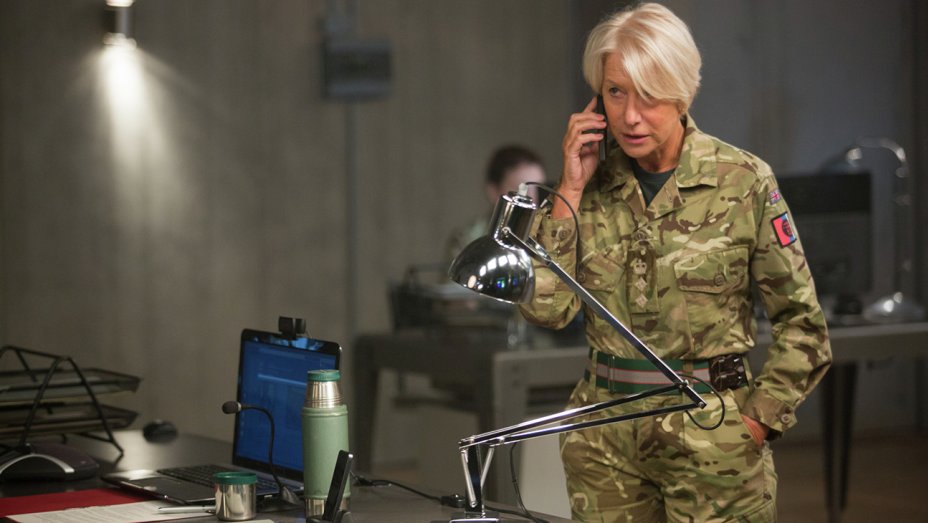 Gavin Hood's smart, breathtaking and vastly underrated thriller "Eye in the Sky" is not just content to entertain (which it does, in spades) — it is also one of the smartest takes on the morality of drone warfare I've seen in any medium.  A no-nonsense commander, Col. Katherine Powell (a deliciously cast Helen Mirren), has tracked a British terrorist couple to a safehouse in Kenya but who needs permission to kill them from British bureaucrats, who bumble their way up the chain of command.  But when faced with an innocent child living next door who will also be killed by the blast, the moral question that the film dares to ask is "Whose life is more important?"
#3
LA LA LAND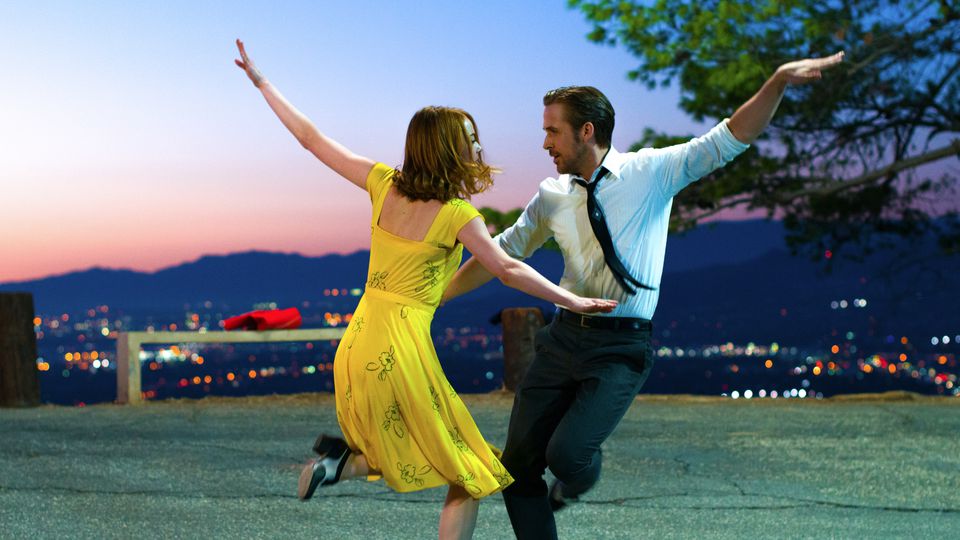 Love it or hate it, "La La Land" is the movie of the moment.  Damian Chazelle's take on the great Hollywood studio musicals has been the subject of much back-and-forth discussion over the last two months — I myself disliked it the first time I saw it, but was converted on my second viewing.  A jazz pianist (Ryan Gosling) and an aspiring actress (Emma Stone) fall in love while pursuing their artistic dreams, and while they are courting, the film's color palette turns to bright primary colors amidst a flurry of high-energy musical numbers.  But when their career paths begin to differ with their romantic ones, the film's colors change with their mood as well.  It's a great concept, gorgeously realized.
#2
HELL OR HIGH WATER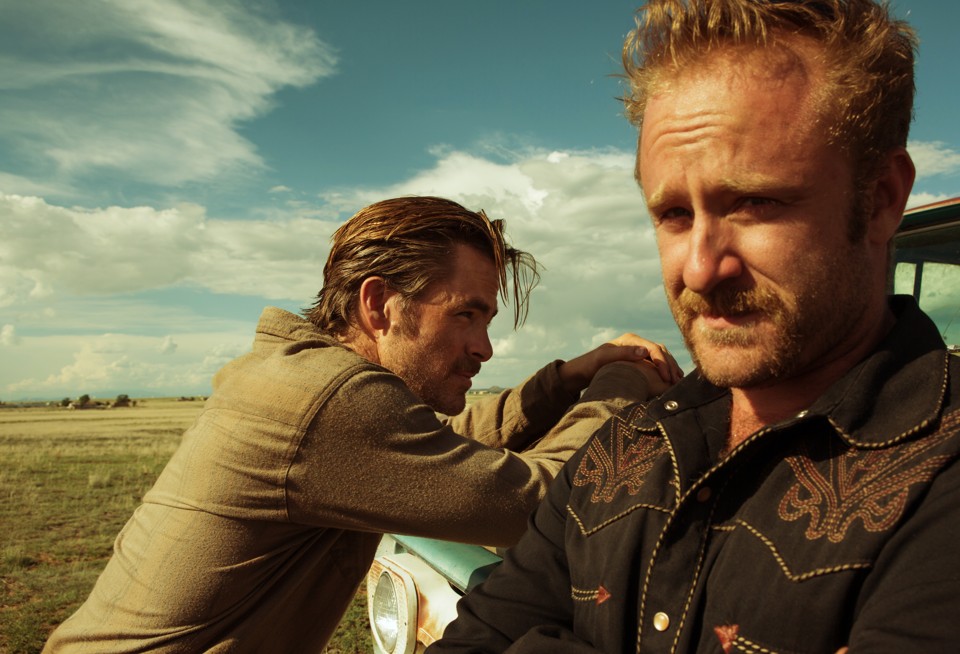 Years from now, moviegoers will look back on "Hell or High Water" and consider it the first great crime story of the Trump Era.  On the surface, it's an old-fashioned bank robbery with the robbers as our heroes, with two brothers (Chris Pine, Ben Foster) robbing only branches of the bank that robbed their late mother of the family ranch.  It's West Texas in an area of the country that hasn't yet felt the economy's turnaround — there are far more billboards offering deals on quick loans than there are for actual products to buy.  The film's Oscar-nominated screenplay by Taylor Sheridan is to my mind the year's very best script — Sheridan really captures the manner of speech of the locals (especially in a dilly of a scene involving a crusty waitress in a steak diner that is pure heaven).  I suspect that "Hell or High Water" will look as fresh 20 years from now as it does today.
#1
MANCHESTER BY THE SEA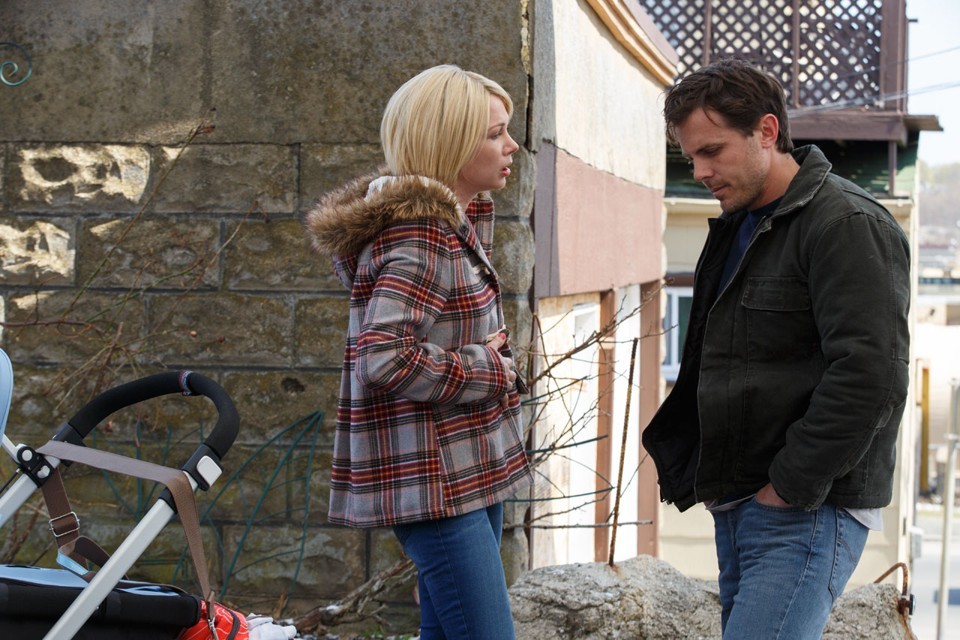 There are certain writers who have the special gift of expressing the most profound ideas as dialogue that somehow just flows off the tongue as casual conversation that is anything but.  August Wilson had that talent for the stage, and Lonergan has it on film.  Here most of those great words are given to Lee (Casey Affleck), a janitor who left his hometown shamed but now must go back after he is asked to become the guardian of his late brother's son.  Lonergan's characters are often haunted and have to work out their demons, and Lee's interactions with those who were once close to him may provide him a lifeline and a chance to offer forgiveness.  It's a profoundly sad film that, because of Lonergan's skill at creating empathetic characters, is also strangely exhilarating.
May the films of 2017 be as unexpected and imaginative as these memorable ten.