NOVEMBER 28, 2017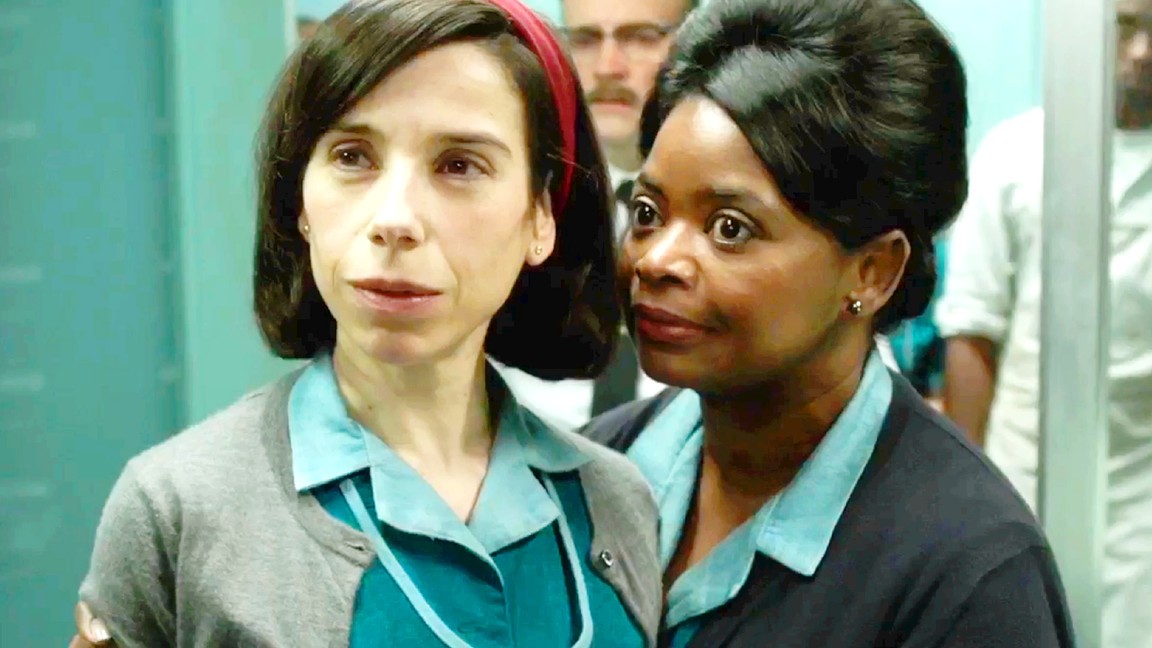 Oscar's Best Supporting Actress category has traditionally been a one for actors on the way up and those former stars who are now easing into the tole of character actress.  From a then-newbie Goldie Hawn ("Cactus Flower") to veteran Ingrid Bergman ("Murder on the Orient Express"), this category is a scramble, and this year looks to be no different.  But I've collected the 10 actresses whom I think have the best chance of making it to the Dolby Theater in 2018.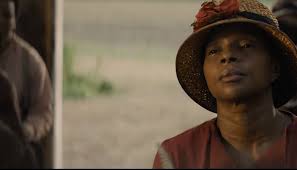 MARY J. BLIGE ("Mudbound")
Yes, that Mary J. Blige.  The usually ultra-glam R&B star definitely de-glams for her role in Dee Rees' film focusing on post-World War II Mississippi and the racism and PTSD that returning veterans must face.  Blige plays the wife of tenant farmer Hap (Rob Jackson), and she does what she can to keep her community going.  Blige's film credits to date are minimal, but in this race, that fact is irrelevant.   What's important is what's up there on the screen, and based on that, Blige deserves a spot in the Final Five.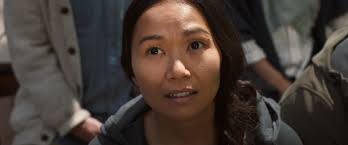 HONG CHAU ("Downsizing")  Hong is the newcomer in this race, here playing a one-legged Vietnamese dissident (hey, that's a start) and she's got tearjerking monologues!  This is perhaps the kindest category for newcomers, and Chau's performance fits right into the Academy's wheelhouse.  Still, with Janney, Metcalf and Hunter in the race, it's going to be an uphill (though possible) climb.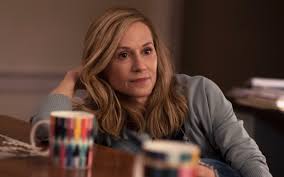 HOLLY HUNTER ("The Big Sick")
Holly Hunter is no stranger to Oscar as she won the Best Actress prize back in 1993's "The Piano," as well as being nominated for 1987's "Broadcast News," 1993's "The Firm," and 2003's "Thirteen."  Hunter is absolutely great here as a mom who is concerned over the serious illness of her daughter Emily (Zoe Kazan) and gradually warms to her daughter's beau Kumail (Kumail Nanjiani). Hunter's on-screen chemistry with her hubby Terry (Emmy-winner Ray Romano) is top of the line.  This role offers Hunter her most serious Oscar play in the past 15 years.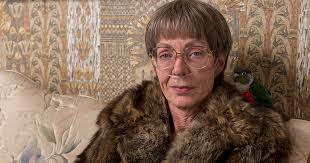 ALLISON JANNEY ("I, Tonya")
Janney has won seven Emmy Awards in such disparate series as "The West Wing," "Masters of Sex" and the sitcom "Mom," as well as two SAG Awards.  In the Tonya Harding biography, "I, Tonya," Janney plays Tonya's mother LaVona, in which Janney super-glams down, almost to the point of being anti-glam.  I have not yet seen "I, Tonya," but if Janney's track record is any indication, I would expect a deep-dish delving into LaVona's character that will almost certainly result in Janney's first Oscar nomination.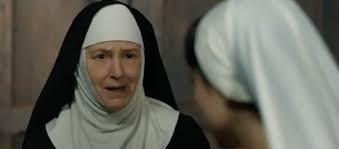 MELISSA LEO ("Novitiate")
Leo, who had been considered a front-runner in this category based on the reception of "Novitiate" on the film festival route in the summer and fall, has had her chances diminish due to the lukewarm box-office that the film has received.  Still, Leo shines in her role as the doctrinaire head of a convent in the 1950s, who wants to hold her novitiates to the strict tenets of the Catholic Church. while worried at the same time about what changes the upcoming Second Vatican Council will bring.  With one Oscar already on Leo's shelf, don't count out her chances just yet.  As they say, once a winner, always a threat.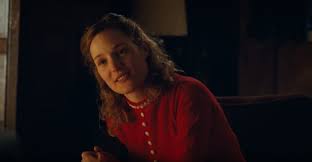 LESLEY MANVILLE ("Phantom Thread")
Lesley Manville, a British actress whom I have adored for years, may finally have her breakout role in Paul Thomas Anderson's look at the British fashion scene in the 1950s.  As Cyril, the sister of top designer Reynolds Woodcock (Daniel Day-Lewis, in what is reportedly his final performance on film), Cyril rides Reynolds and his designs to live up to the standards of the House of Woodcock. This is a high-profile role for this British character actress, and from all reports, she makes the most of this career opportunity.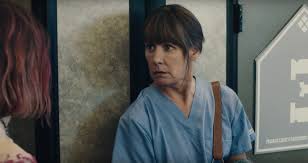 LAURIE METCALF ("Lady Bird")
Veteran character actress Laurie Metcalf has been having quite a year.  Winner of three Emmy Awards for her performance on "Roseanne," Metcalf is now back in production for the return of the show to ABC.  And, oh yes, she conquered this season on Broadway, winning the Tony Award for Best Actress for "A Doll's House, Part 2."  And now…"Lady Bird."  As Marion McPherson, who does double shifts as a nurse in a Sacramento psychiatric ward, she knows that she is the one who has to keep her family together.  Marion feels that her depressed husband Larry (Tracy Letts) and her rebellious teenage daughter Christine (Saorise Ronan), who insists on calling herself "Lady Bird," are off the tracks and that it's up to her to make it right.  As of this moment, Janney and Metcalf look to be the co-favorites in this category.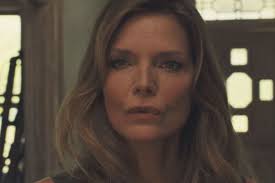 MICHELLE PFEIFFER ("mother!")
I know that Darren Aronofsky's "mother!" is not exactly the most universally loved entry in this category (some people love it, others want to throw dishes they despise it so much), but who can quarrel with the return of Michelle Pfeiffer to the screen?  Pfeiffer portrays Woman in the film, constantly asking Jennifer Lawrence's mother just why she isn't pregnant yet.  The chemistry between Pfeiffer as Woman and Lawrence as mother is simply crackling, and provides a dramatic backbone to all the high-falootin' religious symbolism that's flying around Aronofsky's narrative.  The good news is: Michelle Pfeiffer is back!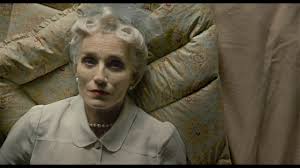 KRISTEN SCOTT-THOMAS ("Darkest Hour")
Kristen Scott-Thomas is so good here as the wife of Winston Churchill, I wish that she had 7 or 8 more scenes.  Then her much-deserved Oscar would be in her hands,  Known primarily for "The English Patient," the Robert Redford film "The Horse Whisperer" and, of course, Robert Altman's "Gosford Park," for which she won a SAG Award for Best Ensemble.  Her Clementine Churchill is the one ramrod who keeps her husband Winston on the straight and narrow, which he desperately needs.  A contender if "Darkest Hour" sweeps.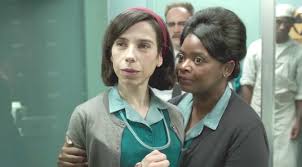 OCTAVIA SPENCER ("The Shape of Water")
After winning an Oscar, a Golden Globe and three SAG Awards, you might think that Octavia Spencer would want to take a break.  But, no, as the ruling queen of this category, she is determined to keep her hand in the fight, and look! she's once again in the thick of it in Guillermo del Toro's "The Shape of Water" as Zelda Fuller, a co-worker of Elisa Esposito (Sally Hawkins), a mute janitor who has developed a relationship with a half/man, half/fish that is being studied at the Washington D.C. think tank where she works.  But as the authorities close in on "The Asset," as the man/fish is called, Zelda stays right by Elisa's side throughout.  If there is a "Shape of Water" sweep (which could happen), Spencer is likely to be swept up into it.