MARCH 8, 2018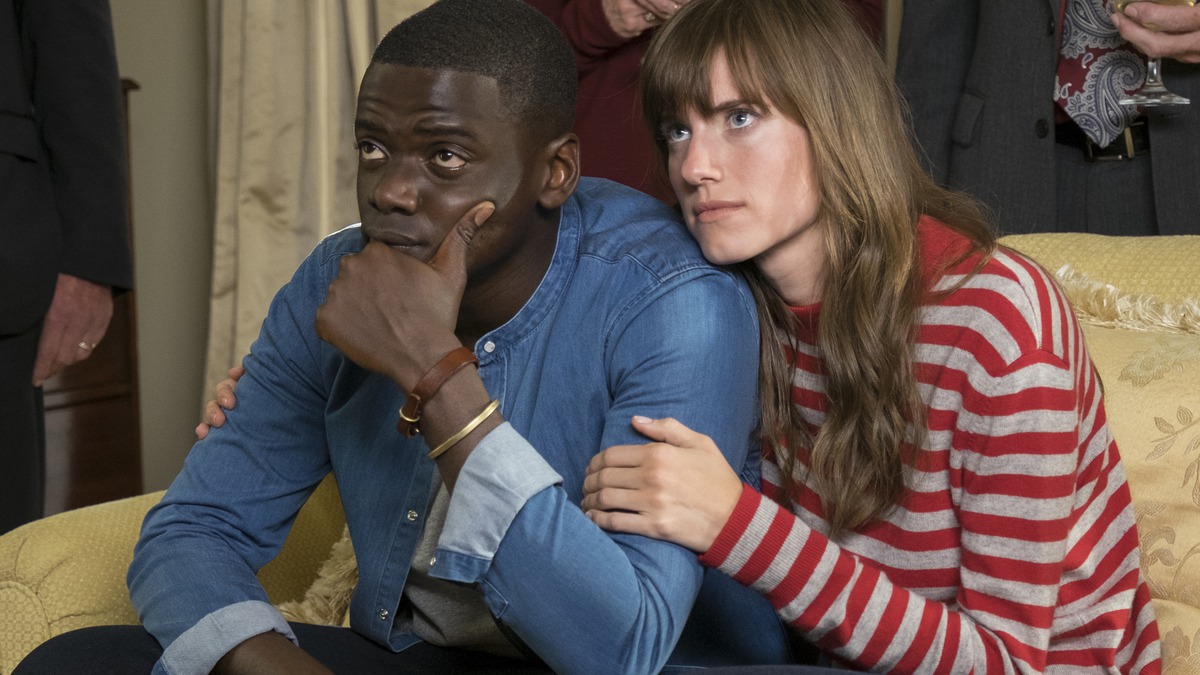 2017?  Wasn't that…months ago?  Talk about coming late to the party.  OK, most critics have submitted their Ten Best lists some time ago, but sometimes it's worth being a bit late so that you can see all the movies your eyeballs can take.  Still bleary-eyed, I've finally chosen these twenty films to offer one final salute.
So, let's have have one last (I promise!) look at the cinematic year gone by.
RUNNERS-UP
20.  War for the Planet of the Apes
The best film yet from the vastly underappreciated franchise, highlighted by a particularly strong script and world-class visual effects.

19.  A Quiet Passion
Terence Davies' detailed and dryly funny biography of poet Emily Dickinson is anchored by a powerhouse performance by Cynthia Nixon.
18.  Wonder Woman
Thanks to director Patty Jenkins, "Wonder Woman" is not just an empowering movie but one of the best-made superhero films ever.

17.  mother!
Mark my words — within this decade, Darren Aronofsky's widely-mocked religious parable will be studied and celebrated in film schools all over the world.
16.  Personal Shopper
Kristen Stewart continues to leave her "Twilight" past behind with a superb performance in Olivier Assayas' haunting French ghost story.

15.  Phantom Thread
Paul Thomas Anderson's film set in the world of 1950s couture is a fascinating mixture of dry humor and psychosexual games.

14.  The Florida Project
The America that barely lives paycheck to paycheck is examined from a child's point of view in Sean Baker's superb film, which features another great performance from Willem Dafoe.
13.  Okja
Director Bong Joon-ho's sly satire of the food industry that creates genetically-engineered "super-pigs" balances laughs with the emotion of a young girl who will do anything to save her own beloved pig Okja.  On Netflix.

12.  Dunkirk
Christopher Nolan plays with time in one of his most successful films, a retelling of World War II's Battle of Dunkirk, which despite the film's epic style, is every inch a Christopher Nolan film.
11.  Coco
Pixar's latest Oscar-winning animated film digs deeply yet respectfully into Mexican culture, creating relatable characters set in a visually dazzling view of the afterlife.

Now to the main event:  the 10 films that, for me at least, were the very best of 2017:
10.  MUDBOUND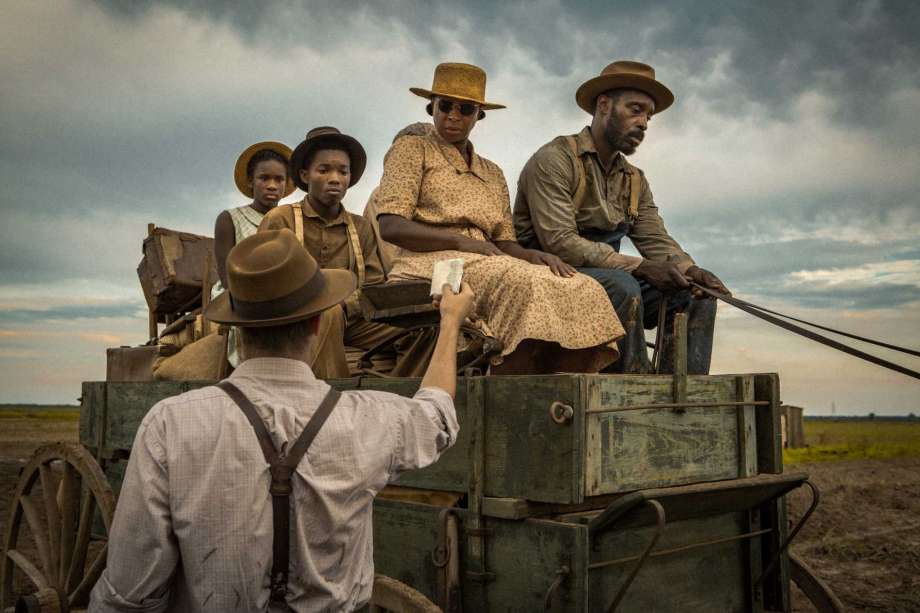 Director Dee Rees' tale of the decade-long struggle of two families of tenant farmers — one white, one black — displays a genuine epic vision, thanks in part to Rees' direction and the breathtaking images of Oscar-nominated cinematographer Rachel Morrison, the first nomination ever for a woman in this category.  Add to that a stirring performance by performer Mary J. Blige (a double Oscar nominee) and you have a film that will stay in your head for days.  On Netflix.
9.  THE BIG SICK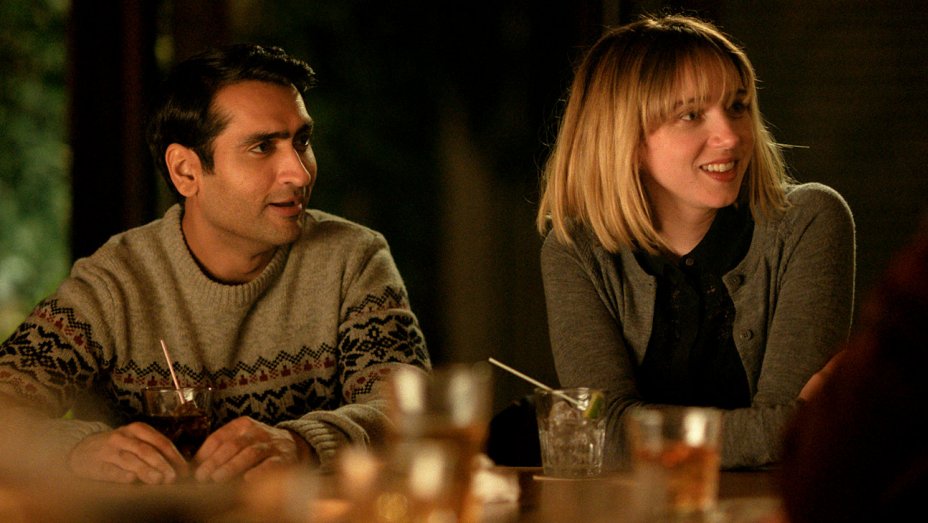 To have a romantic comedy with one lover suddenly put into a medically-induced coma is daring enough, but to add the cultural element between differing courtship practices of people of different races might have created a dangerously combustible burden for any comedy to carry.  Thankfully, the Oscar-nominated script by comic Kumail Nanjiani and his wife, writer Emily V. Gordon, deftly weaves laughs out of their real-life romantic meeting.   And when you have such pros as Holly Hunter and Ray Romano backing you up, you have one of the best romantic comedies in years.
8.  I, TONYA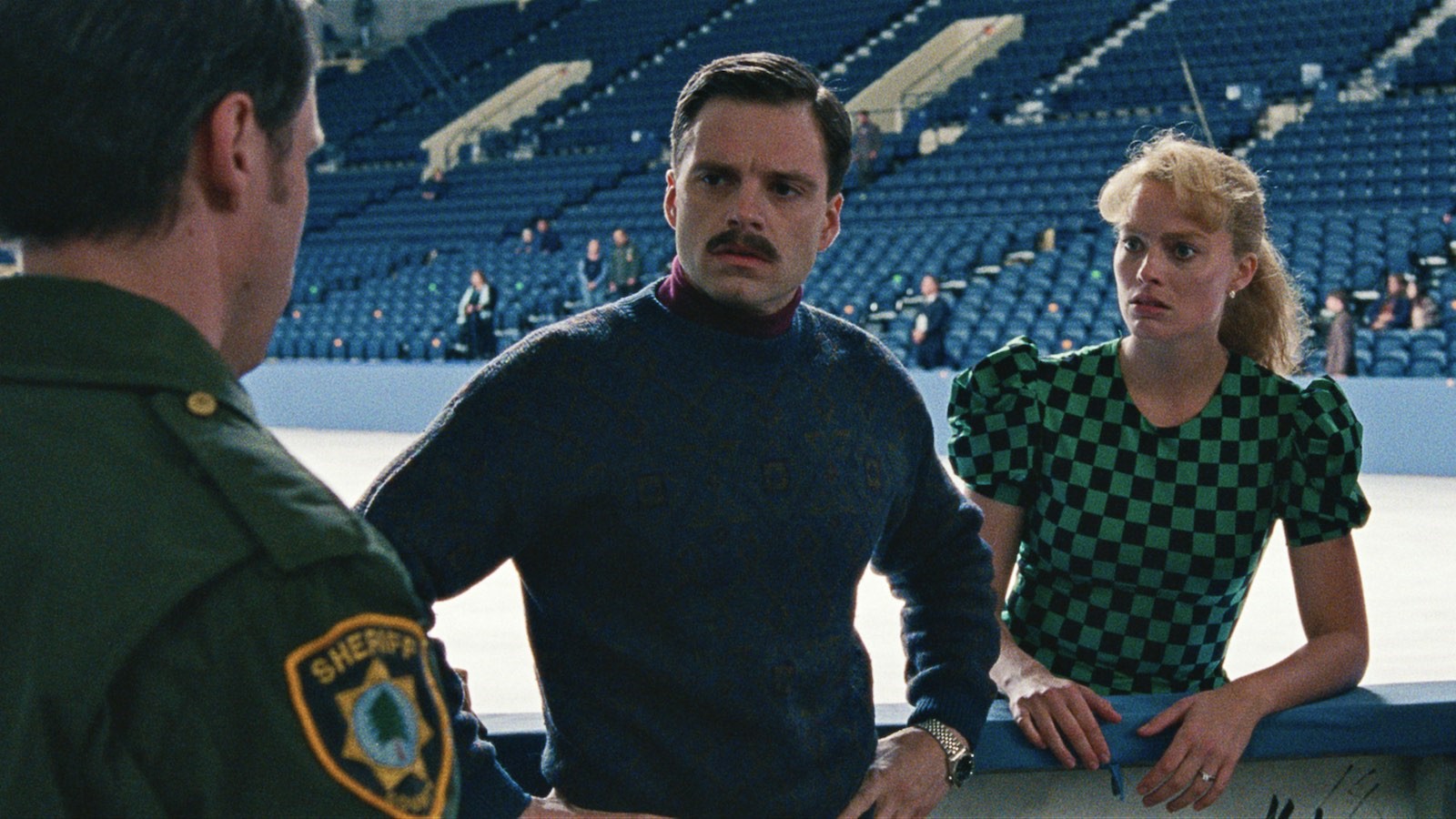 This acclaimed mockumentary about the life of disgraced pro figure skater Tonya Harding is absolutely bonkers.  Director Craig Gillespie films each character's remembrances of the events surrounding the knee-capping of rival skater Nancy Kerrigan, followed by what Gillespie presents as the truth, which completely contradicts his character's memories.  It's a risky idea, but just as it appears that the film is about to fly off the rails, it is saved by a wily script by Steven Rogers, finely-detailed work by Oscar nominee Margot Robbie as Harding, and an Oscar-winning performance by Allison Janney as Harding's horror-show of a mother.  A one-of-a-kind film.
7.  A FANTASTIC WOMAN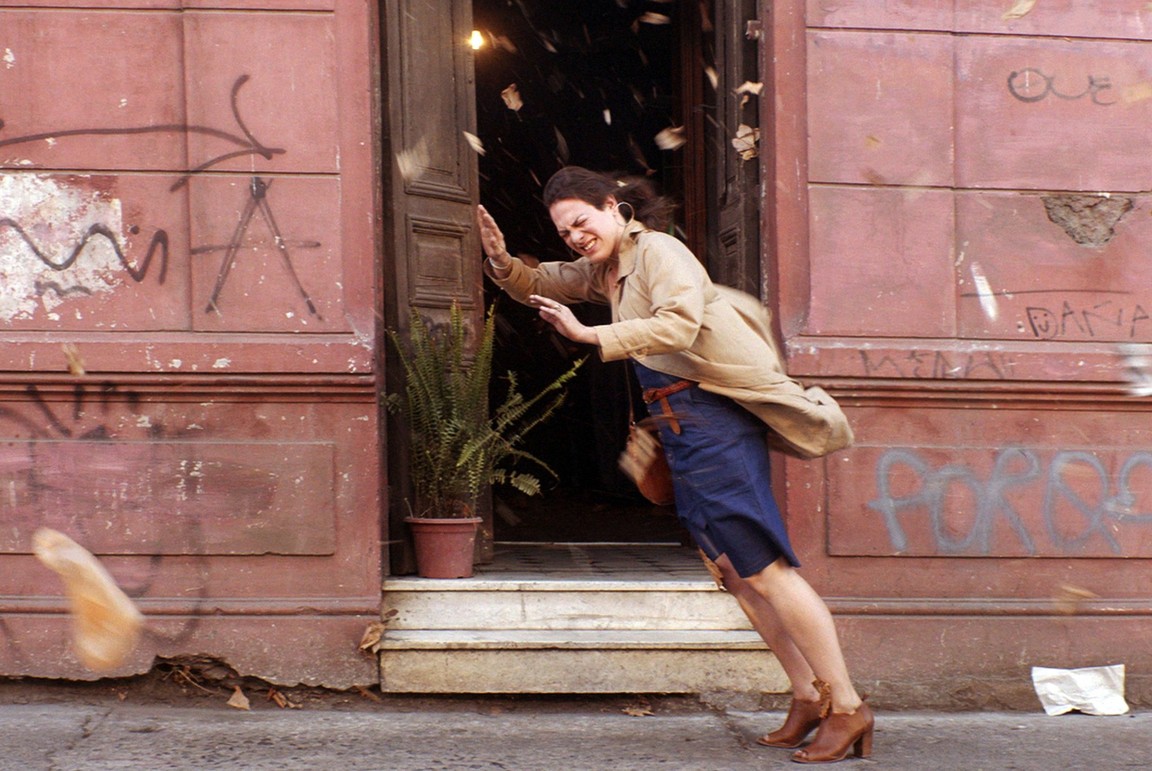 One of the highlights of Sunday's Oscar ceremony was the big Foreign-Language Film winner "A Fantastic Woman" from Chile.  Director Sebastián Lelio rightly singled out the performance of the film's star Daniela Vega, herself a trans actress who portrays a trans waitress/singer named Marina, whose world is suddenly upended when her lover dies and his family swoops in to take away all that she holds dear.  I was on the edge of my seat throughout "A Fantastic Woman," hoping that this character can somehow find a safe place.  I suspect you will be too.
6.  CALL ME BY YOUR NAME

Luca Guadagnino's film from the Oscar-winning script by James Ivory is a sensitive coming-of-age film about the first love of an American teenager (Best Actor nominee Timothée Chalamet) and his archeologist father's 24 year-old protégé (Armie Hammer).  Ivory's script deftly avoids the usual melodramatic cliches of gay romantic movies (gay bashing, tragic death, etc.) to focus instead on the joys of discovering unexpected passion, and, acting on them, finding a romantic joy that you never expected.  It's a beautiful piece of work that is resonating with audiences, both gay and straight.
5.  BABY DRIVER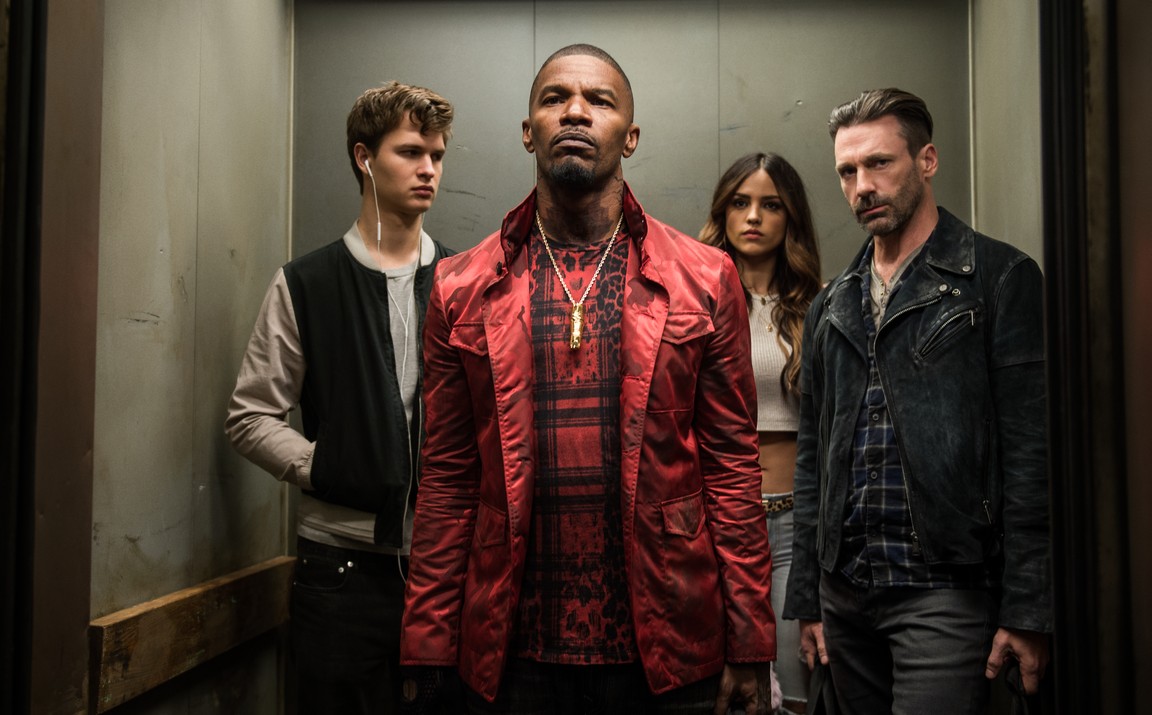 If "Call Me By Your Name" is a written film, Edgar Wright's "Baby Driver" is a kinetic film, calling on all the technical resources of film to achieve the kind of thrills that only a movie can provide.  The editing, the sound, the camerawork and most of all, the music — the editing on the beat makes "Baby Driver" the closest thing to a bank robbery musical that you'd ever hope to find.  But Wright's skill lifts what could have been just B-movie material into the joy of cinematic art.  And Jon Hamm as a scruffy scumbag is just the cherry on the sundae.
4.  GET OUT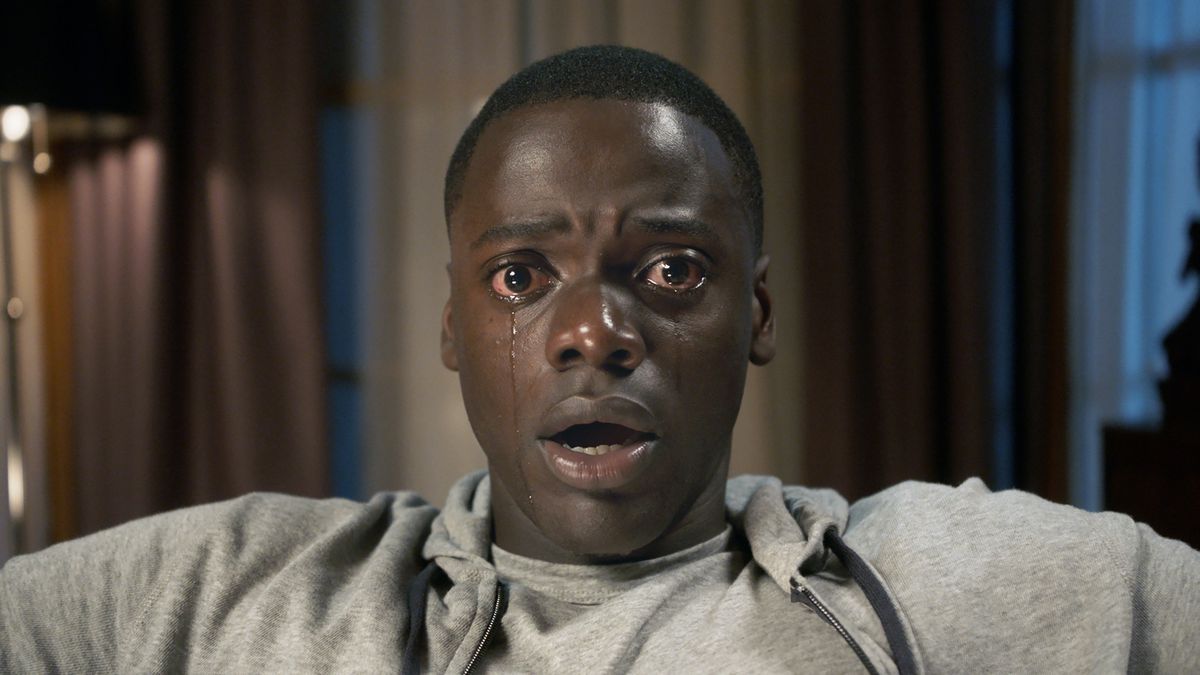 What else can you say about Jordan Peele's genre-exploding social commentary?  The fact that Peele's horror-movie script triumphed at the Oscars over such acclaimed screenplays for "Lady Bird" and "Three Billboards Outside Ebbing, Missouri" demonstrates just how perceptive Peele's script is.  "Get Out" is the story of Chris, a young African-American (Oscar nominee Daniel Kaluuya) who is brought to the family home of his white girlfriend (Allison Williams) for some together time with her liberal parents.  How Peele reveals the secrets behind the parents' excessive welcoming of Chris to their circle sets this social satire apart from almost every film this year.
3.  THE SHAPE OF WATER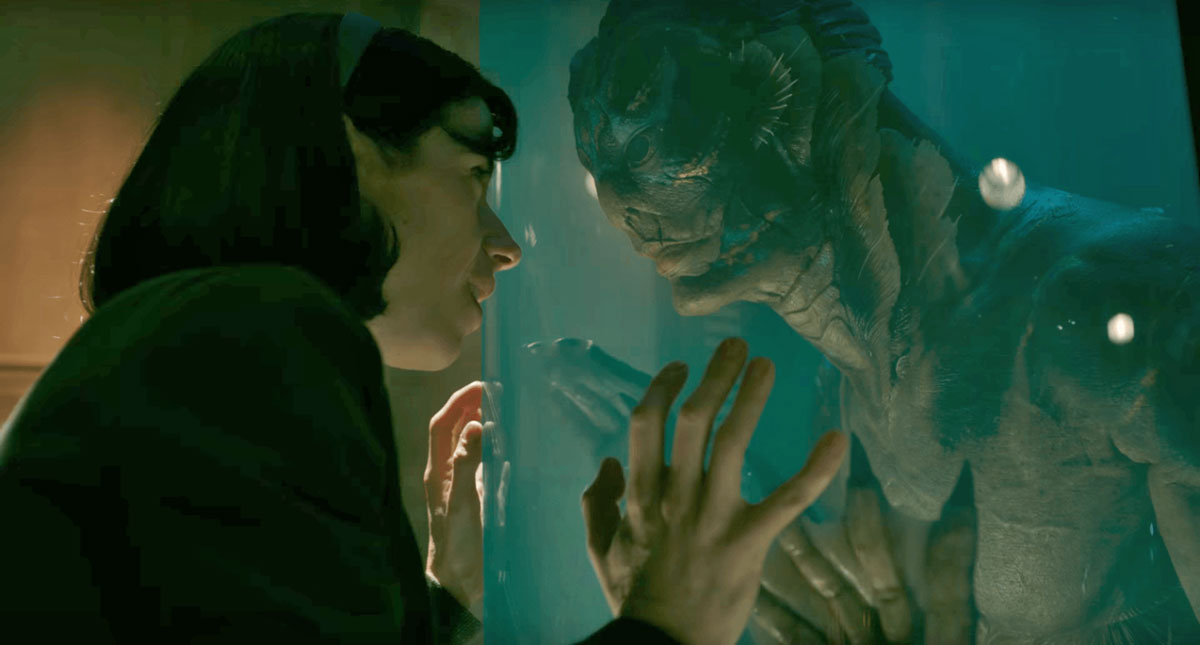 Arguably, director Guillermo del Toro is the screen's premier fabulist working today.  The worlds that del Toro creates in such films as "The Devil's Backbone" and "Pan's Labyrinth" are wildly diverse in their settings but seem to come from a singular personal vision.  In "The Shape of Water," del Toro's vision is realized through his blending of 1950s monster movies with 1960s Cold War thrillers to create a moving love story about two lonely souls who cannot speak but who find a way to communicate their deepening love for each other.  A Best Picture winner that really deserves the title, "The Shape of Water" is a thing of beauty.
2.  LADY BIRD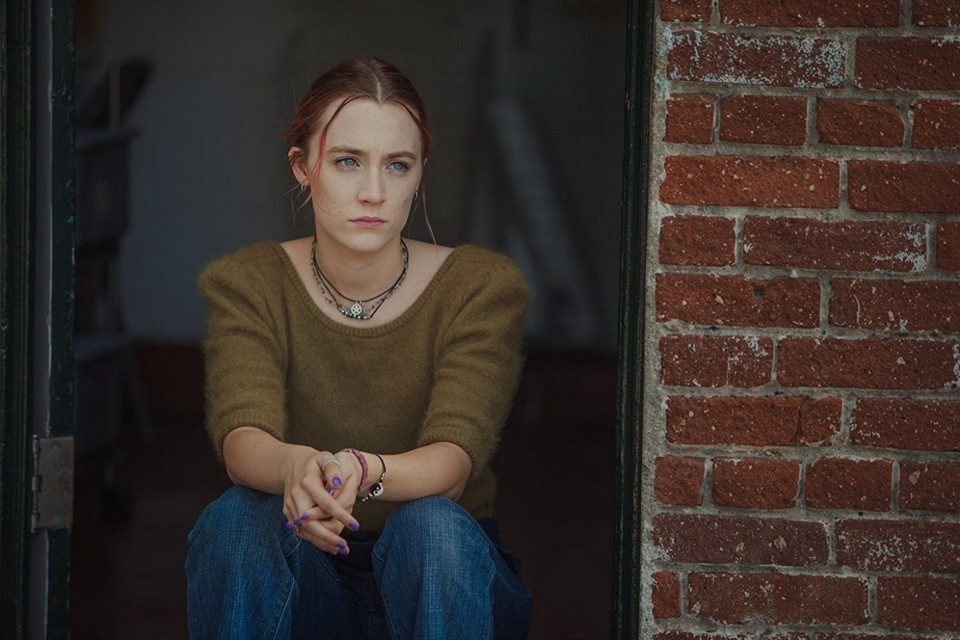 One of the greatest joys of moviegoing is surprise.  Try to describe "Lady Bird" without making it sound like something you've seen a hundred times before — "a rebellious teenager has issues with her mother, develops boy problems and aspires to bigger things outside of her small town."  But as writer/director Greta Gerwig begins to tell her tale, my jaw kept dropping at the fresh eyes with which we saw these familiar events.  A stellar cast of largely NY stage actors, led by Saoirse Ronan and Laurie Metcalf, brings Gerwig's vision to life in this extremely economical film — it packs so much into a mere 93 minutes, and every second is gold.
1.  THREE BILLBOARDS OUTSIDE EBBING, MISSOURI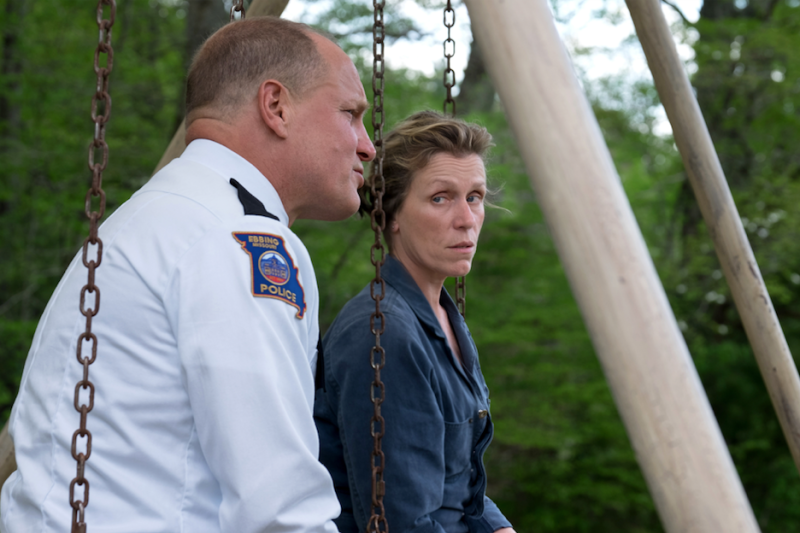 Every time I think about the films of the year just past, I keep coming back to this one.  Just as on Sunday night when the film's star Frances McDormand put down her Best Actress Oscar and told the world that "I've got some things to say," so does "Three Billboards."  And not everyone likes what it has to say.  During the Oscar season, a backlash arose against the film (which likely cost it the Best Picture prize) by some who felt that the racial politics of the film — that the movie downplayed any punishment for Sam Rockwell's deputy Dixon who had been accused of torturing black suspects in custody and that African-Americans in the film played a minor role in the story — rendered the film unacceptable.  I respectfully disagree.  The suffering that Dixon endures doesn't make his actions OK, but to assert that any kind of redemption is out of his reach shuts out the complexity of what playwright Martin McDonough has accomplished here.  At the film's beginning, McDormand's Mildred Hayes sees her situation in terms of black-and-white, but two hours later, as she and Dixon drive away towards an unknown future, it's all become shades of gray.  And that's why I'll keep coming back to "Three Billboards."
Just as many of you have already moved on to 2018 movies, so shall I.  The door is closed for 2017, and it's on to "Black Panther."