JANUARY 30, 2019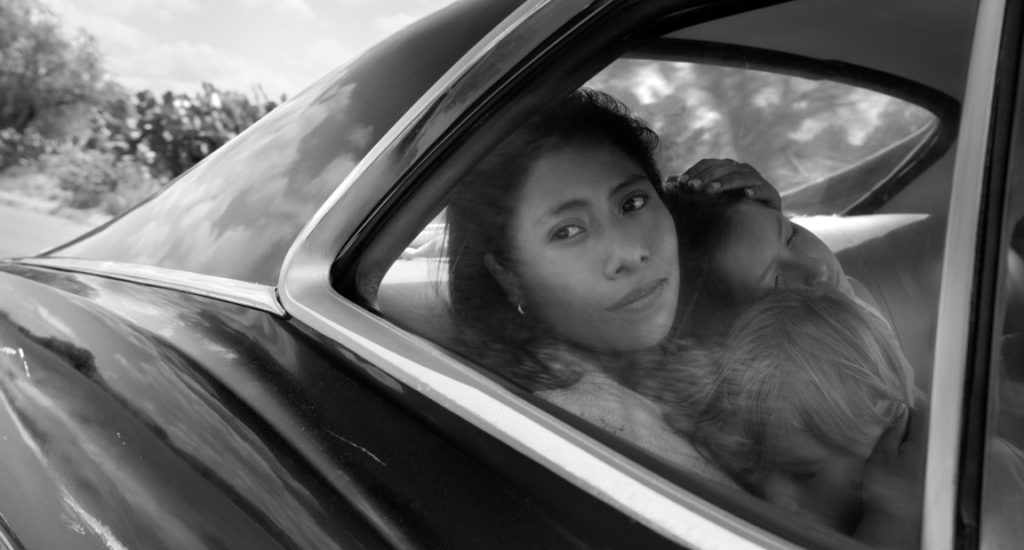 After a three-week break, Exact Change Today is back at it. It was a great opportunity to recharge the batteries before the rough-and-tumble of the Oscar race to come.
But I wasn't relaxing all the time, because much of those three weeks was spent attending the 30th annual Palm Springs International Film Festival, which was held January 3-14 and screened 226 films from 78 countries.
Though films from the U.S. and other English-speaking nations were well represented in the screening lineup, Palm Springs is primarily known as an international festival with the spotlight on foreign language films. Scheduled as it is in the height of Oscar voting season, the festival has taken on a huge role in raising the profile of potential nominees for the Best Foreign Language Film Oscar. In fact, all five of this year's nominees screened during the festival, giving festival-goers the rare opportunity to sample all of the Oscar contenders in one place.
I've seen them all, so let's take a look at the current state of the foreign film Oscar race, one of the hottest in years, and rank them as of this moment in terms of likelihood of winning.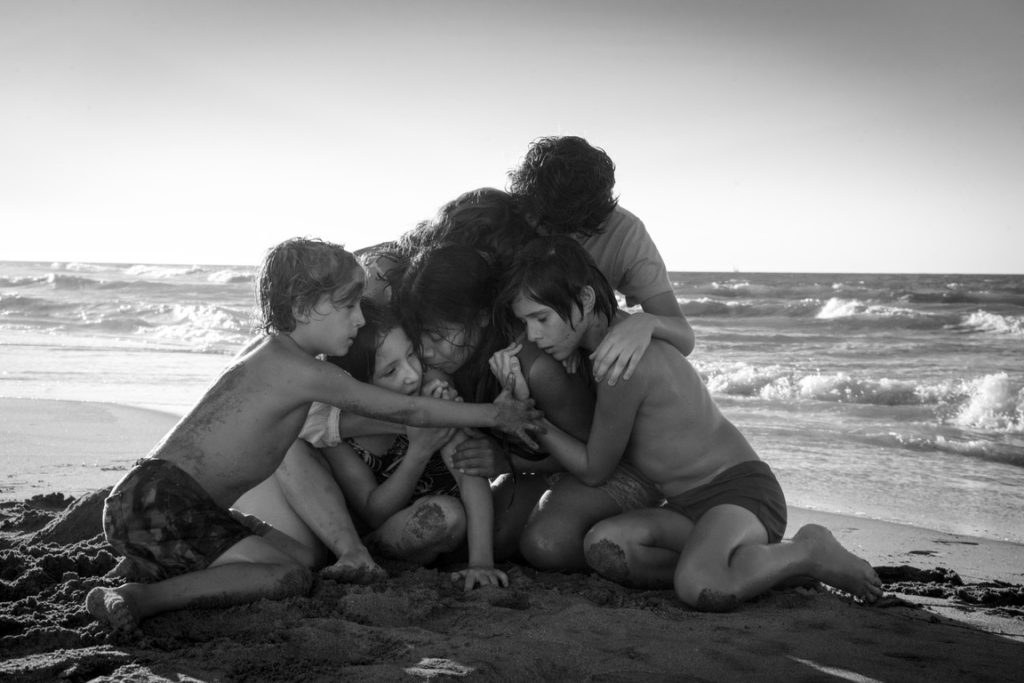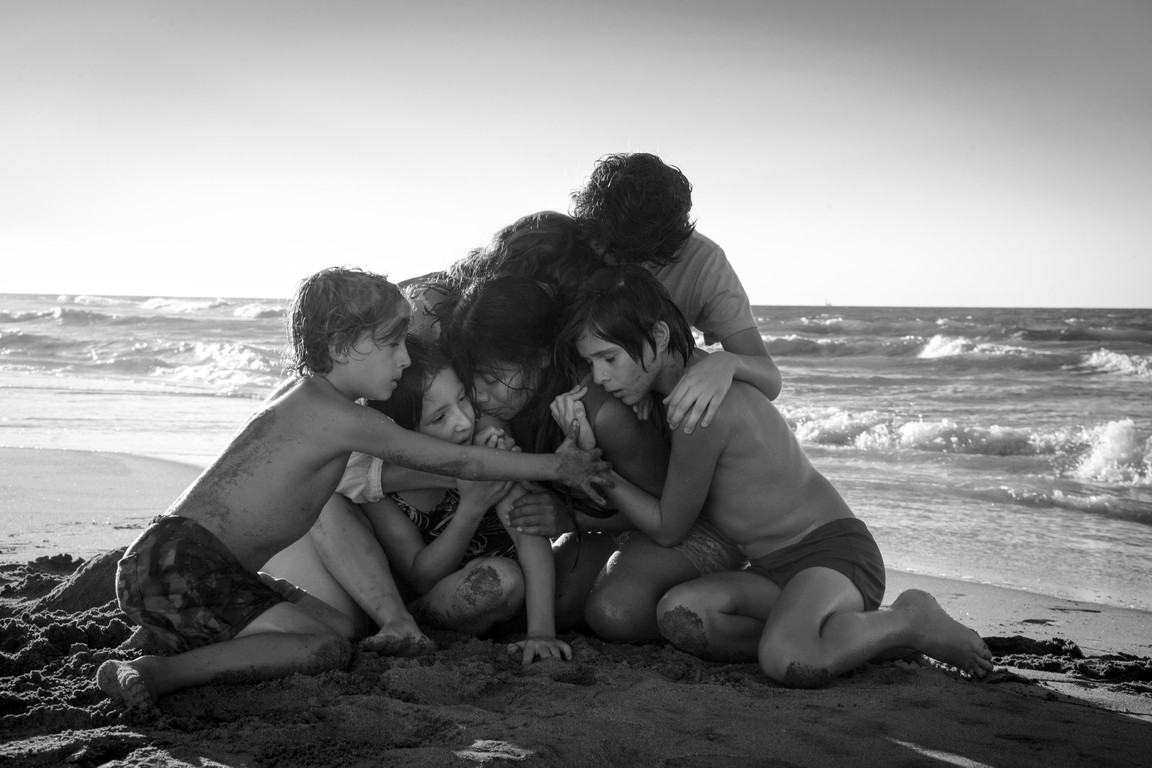 1. ROMA (Mexico)
Alfonso Cuarón's memory piece about his childhood in the Roma neighborhood of Mexico City is unprecedented in several ways, not the least of which is that it's one of the front-runners for the biggest Oscar of all, Best Picture of the Year. "Roma," in fact, earned 10 Academy Award nominations, tying it with 2000's "Crouching Tiger, Hidden Dragon" for the most-nominated foreign-language film ever. Though the film deals with Cuarón's childhood, "Roma's" story is not about the young Alfonso as much as it is on his family's housekeeper Cleo (Best Actress nominee Yalitza Aparicio) who, after the family's patriarch walks out on his wife and kids, steps up to look after the family as well.
PROs: All of those Oscar nominations indicate that "Roma" has wide support among other branches of the Academy, boding well for a win as Best Picture of the Year, an honor that has never been given to a non-English language film. Plus there's the Netflix factor, with Academy voters around the world being able to watch it with just the click of a mouse. The Best Picture race aside, "Roma" looks like a sure thing to win the Oscar for Best Foreign-Language film, at least. Right?
CONs: Not necessarily. Take, for example, the last time a foreign language film got as many as six nominations — Guillermo del Toro's 2006 "Pan's Labyrinth," which won three Oscars, and, like "Roma," was heavily favored to win the Best Foreign Language Film Oscar. To the shock of many, it lost that award to an upstart German film, "The Lives of Others," directed by Florian Henckel von Donnersmarck. And guess who's also back in the race this year, looking for a second "sure winner" to slay? (We'll get to the return of von Donnersmarck in a moment.)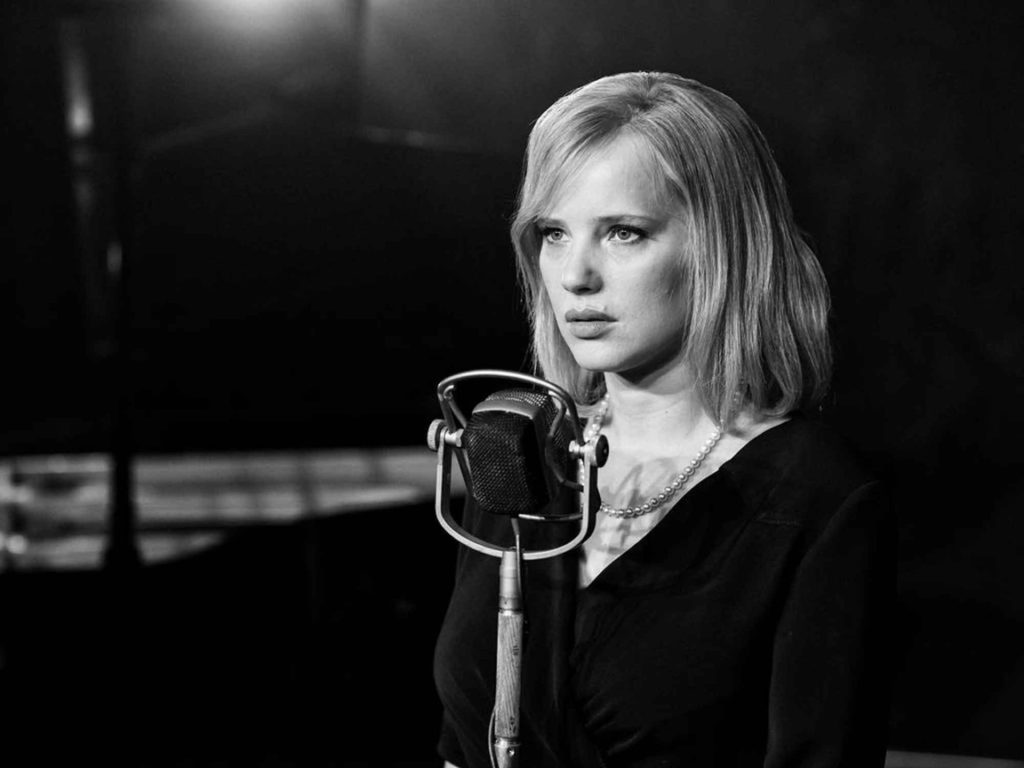 2. COLD WAR (Poland)
If "Roma" was not in the race, writer/director Pavel Pawlikowski's brilliant film "Cold War" would likely win in a walk. The tight, taut 88-minute film packs a major punch in its brief running time in its tale of a torrid romance between a music director (Tomasz Kot) who finds a major singing talent (Joanna Kulig. who should have been in the Best Actress race), and the couple begins a hot affair from the late 1940s to the 1960s against the background of the Cold War raging between the East and West.
PROs: This is an example of how strong "Cold War" is in the race: in the predictive category of Best Director (where only the best of the best get in), Pawlikowski bounced Bradley Cooper ("A Star Is Born") from the final five nominees. It's going to be a tough fight to win against "Roma," but "Cold War" has a path to victory here — a number of critics groups that voted "Roma" as their Best Picture award gave their Foreign Film prize to "Cold War." Could the Academy follow suit? Like "Roma," "Cold War" has nominations for Best Director and Best Cinematography, indicating support in other branches. Also like "Roma," "Cold War" is being released by a streaming company (in this case, Amazon Studios) whose deep pockets have funded numerous full-page ads in trade publications supporting "Cold War," keeping it in the forefront of Oscar voters' minds. And unlike Cuarón, Pawlikowski has won this category before with his 2014 film "Ida."
CONs: Unlike "Roma," however, "Cold War" is not yet available for streaming, thus forcing potential Academy voters to seek it out via screenings or screeners. And while it is said by many to be the alternative to "Roma" for voters in this category, the question remains: "Why would you even be looking for an alternative to 'Roma'?"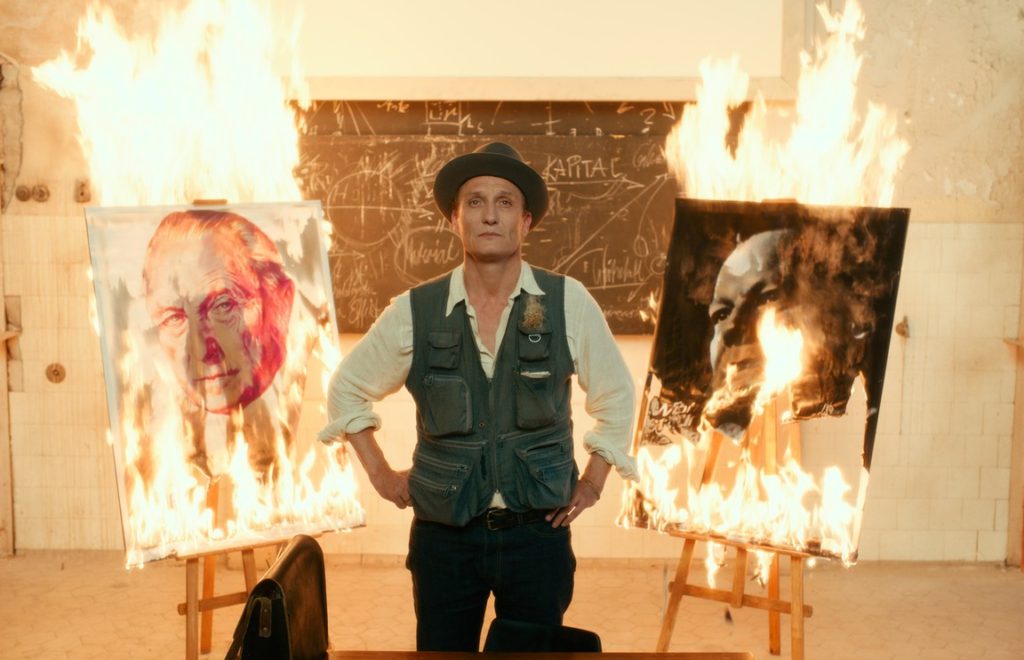 3. NEVER LOOK AWAY (Germany)
If many of this category's Oscar nominees are small in scope, Germany's "Never Look Away" is anything but. Although the film is ostensibly a portrait of an artist inspired by the life of painter Gerhard Richter, the canvas on which writer/director Florian Henkel von Donnersmarck paints his portrait is vast. From the World War II bombing of Dresden, the rise of Communism in post-war Germany and the role of contemporary art in modern society, von Donnersmarck is not shy in tackling some pretty big themes.
PROs: Like "Roma" and "Cold War," "Never Look Away" has been nominated in a category in addition to Best Foreign Language Film — in this case, a sixth Oscar nomination for the film's legendary cinematographer Caleb Deschanel ("The Natural," "The Right Stuff" and Disney's upcoming "The Lion King") — indicating voting strength beyond just the foreign film crowd. As seen with his earlier film's victory against the favored "Pan's Labyrinth," von Donnersmarck (and his film's distributor Sony Pictures Classics) know how to win this category and could do it again.
CONs: "Never Look Away's" run-time is 188 minutes. That's three hours and 8 minutes, people! Yes, it flew by, at least for me, but I dug the film. If you're not into it, however, its length might be a real turn-off.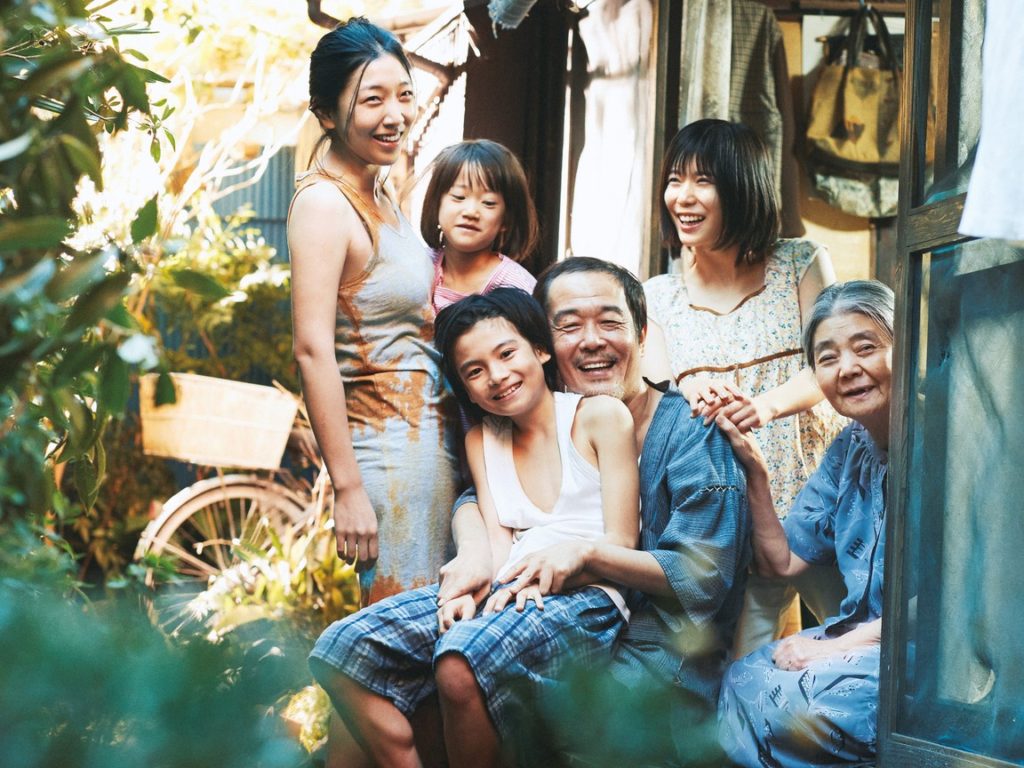 4. SHOPLIFTERS (Japan)
The big winner of the Palme d'Or at this year's Cannes Film Festival, writer/director Hirokazu Kore-eda's "Shoplifters" is the story of three generations of a Japanese family living at the poverty line who supplement their income by craftily pocketing needed goods from local stores. What's remarkable about Kore-eda's story is that, despite the family's criminality, they are incredibly generous with their spoils, giving us a rooting interest in seeing that the family makes it. Audiences walk out of "Shoplifters" on a high, and that goes a long way in garnering Oscar votes.
PROs: "Shoplifters" has been coming on strong with several critics groups giving it their Best Foreign Film prize, including the juried Palm Springs Film Festival Best Foreign Film award earlier this month, besting both "Cold War" and "Roma." And remember that the Palme d'Or win for "Shoplifters" also bested rival "Cold War" in that Cannes contest.
CONs: However, whether "Shoplifters" can beat "Roma" may be another story. Its foreign-language film nomination is its only one, and with "Roma," "Cold War" and "Never Look Away" earning nominations from other branches, indicating voting strength, the climb for "Shoplifters" to win the Oscar may be an uphill one.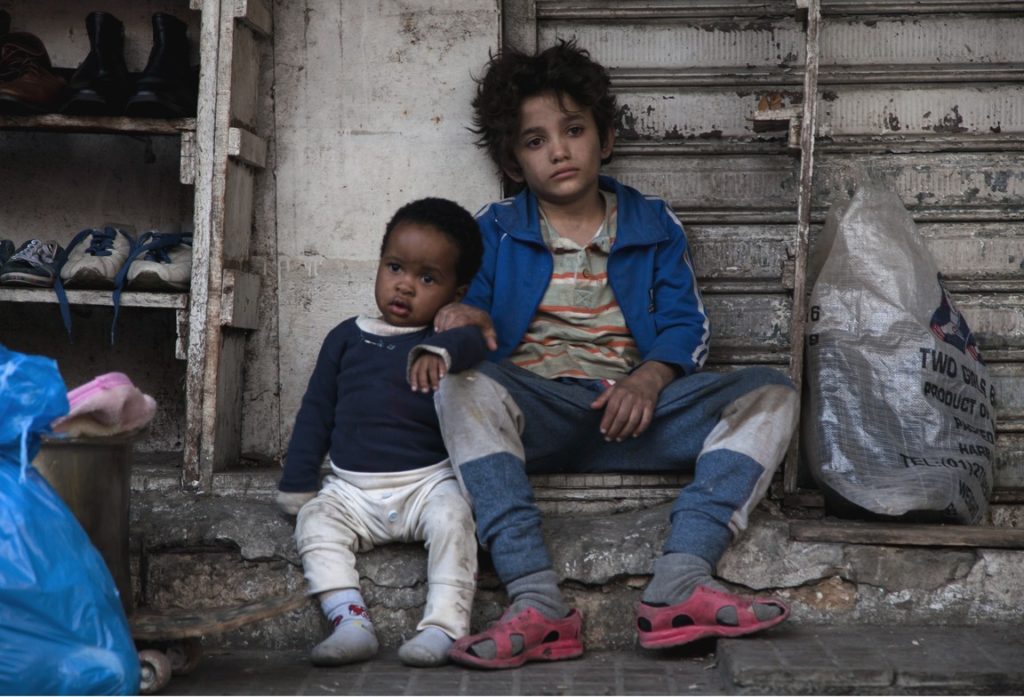 5. CAPERNAUM (Lebanon)
Nadine Labaki's film "Capernaum" (which means "chaos") won this year's Jury Prize at the Cannes Film Festival and became a sensation as it made the rounds of various film festivals this fall. It has an irresistible premise — 12 year-old Zain (Zain Al Rafeea), who has been neglected by his parents, decides to sue them in court for bringing him into this world. Using the court scenes as a base, Labaki then flashes back to demonstrate why Zain has a case — after his beloved 11 year-old sister is sold into marriage to a brute, Zain runs away, winding up having to take care of an infant in order to survive. From there, life for Zain becomes extremely complicated.
PROs: "Capernaum" has built up a load of good will during its festival runs, leaving audiences satisfied (its final shot is a heartwarmer). With its distributor Sony Pictures Classics, which knows the Oscar ropes, behind its campaign. Now with the nomination, Sony Classics now has two horses in the race, but "Capernaum" has the goods for a possible win.
CONs: "Capernaum's" box-office, while good, is not nearly as strong as the three films above it, and at this point, the film's Oscar chances lie entirely on actually being seen.
Though it may seem that, given its large number of nominations, "Roma" is the prohibitive favorite in this category. And it may well be. But I wouldn't be surprised if there might be a surprise when that Oscar envelope is opened. Watch this space.