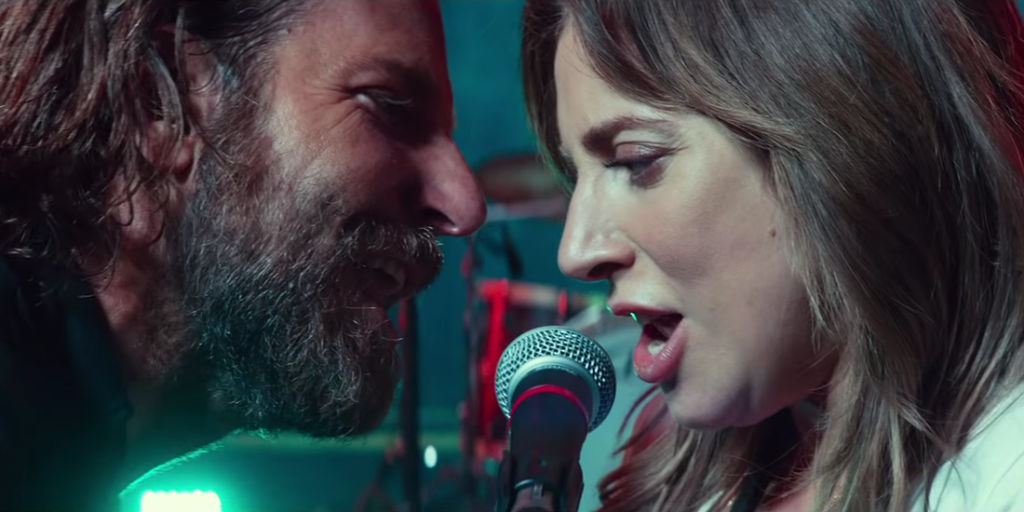 FEBRUARY 12, 2019
Less than two weeks before the winners of this year's Academy Awards are announced, most film writers this week are dwelling on the surprisingly close horse race, myself included.  But not today.
Today is about quality, which I suspect won't always be rewarded when the Oscar envelopes are opened on February 24.  I'd like to take a look back at the very best films of 2018, which  offered a remarkably wide-ranging variety of films, from horror to rom-coms, and from wicked satire to romantic remakes.  There's even room for a plucky stuffed bear.
Before getting into the 10 best films, I'd like to give a nod to the 10 runners-up, all of which are terrific and gave us some of the most memorable moments of this movie year.
20.  Crazy Rich Asians
Yes, the film marks a watershed moment for Asian-American actors in what is one of the best ensembles of the year.  But it wouldn't have made the impact that it has without the strong direction of Jon M. Chu and a sharp script by Peter Chiarelli & Adele Lim.  Or the wonderful performance by the legendary Michelle Yeoh.
19.  Support the Girls
"Support the Girls," though probably the least seen of this list, is a funny and poignant look at middle age seen through the eyes of Lisa (Regina Hall, excellent) the general manger of a Hooters-like Texas breastaurant who must deal with her rambunctious staff on what turns out to be the day where she faces a crossroads in her life.
18.  Bad Times at the El Royale
There are hoots, and then there is "Bad Times at the El Royale." The latest work by the mischievous Drew Goddard places seven individuals in a once-plush Nevada resort, six of whom are harboring very dark secrets. There's a go-for-broke attitude that Goddard takes that makes "The El Royale" absolutely irresistible.
17.  First Man
Damien Chazelle's woefully underappreciated space drama stars Ryan Gosling as a reserved Neil Armstrong and the eight-year quest leading him to become the first man to step foot on the moon. Yet at the same time, it is a heartbreaking depiction of a father's grief at the death of his young daughter and what he must do to have her brief life make an impact on the world.
16.  Hereditary
Without a doubt the flat-out scariest film of 2018, Ari Aster's spectacular directing debut, "Hereditary," focuses on a family with a history of mental illness who find the death of the family's grandmother has unleashed a series of events that may threaten their very existence. As the family's new matriarch, Toni Collette delivers a thrilling balls-to-the wall performance.
15.  Three Identical Strangers
My favorite kind of documentary is when you sit down expecting one kind of story but the facts unexpectedly reveal that there is a deeper, richer story yet to be told, and the filmmakers must follow it wherever it goes. So it is with Tim Wardle's doc which begins with the warm and fuzzy reunion of three triplets who were separated at birth. The shocking reason why they were separated, however, turns the turns the film from heartwarming to gripping.
14.  A Quiet Place
John Krasinski's latest film is a masterpiece of sound design, set in a world where blind aliens have invaded and conquered earth, but use their keen sense of hearing to pounce on any unsuspecting victim. Krasinski's film focuses on one family that has survived by communication through American Sign Language, while still knowing that any missed step could spell doom.
13.  Eighth Grade
If you ever gone through eighth grade, you'll recognize the horrors of mean girls and ostracism that Kayla (Elsie Fisher in a wonderful performance) must endure in Bo Burnham's remarkable debut feature.  As solid as his directorial chops appear to be, it's his incisive writing that makes all the difference, particularly in the film's delicately scripted father/daughter relationship.
12.  Black Panther
Like "Crazy Rich Asians," "Black Panther" is a step forward in film diversity as the first black comic book superhero film, but under Ryan Coogler's direction, it's so much more than that. From a strong script to top-of-the-line production values (particularly Ruth E. Carter's imaginative costume design) and finally powerful performances from Chadwick Boseman, and Michael B. Jordan, "Black Panther" stands as one of the best Marvel movies ever.
11.  Leave No Trace
In a year of several strong father/daughter movies, at the top was Debra Granik's film that focuses on Will (Ben Foster), a dad suffering from PTSD who takes his teenage daughter Tom (Thomasin McKenzie) to live off the grid in a public forest just outside Portland, Oregon. The beauty of the screenplay is that while Will and Tom are both proudly independent characters, it is their interdependence that makes "Leave No Trace" so touching.
Now to the main event:  the 10 films that, for me at least, were the very best of 2018:
10.  PADDINGTON 2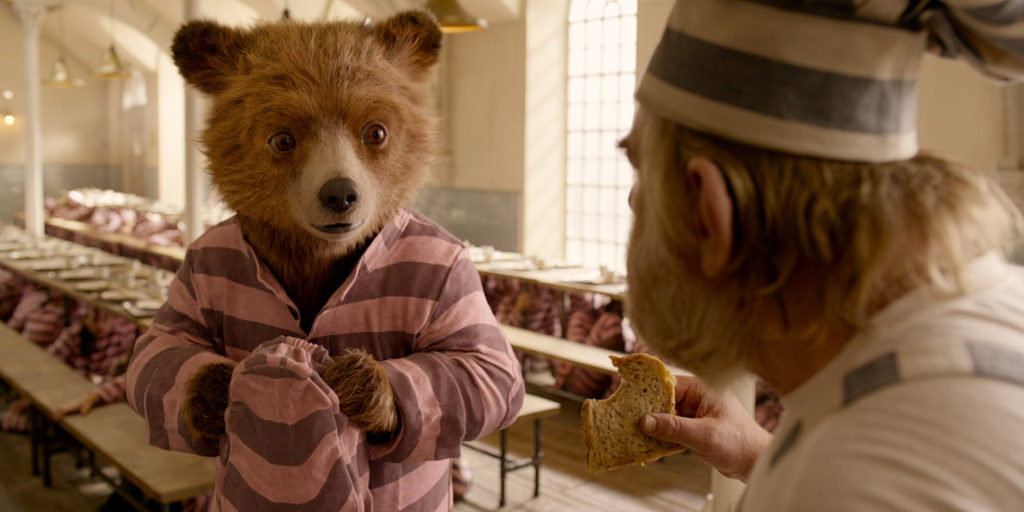 Though I had regarded the first "Paddington" film as one of the 20 best films of 2015, I had much lesser hopes for its 2018 sequel.  Was I wrong!  "Paddington 2," which was released in early January, exceeds its predecessor in almost every way, from the loving family dynamic (which includes Sally Hawkins, Hugh Bonneville and Julie Walters) to Ben Whishaw's wondrous vocal performance as the marmalade-loving bear but particularly thanks to a gloriously Oscar-worthy performance by Hugh Grant as a washed-up leading man who has a particular grudge against this plushy bear.  The film contains two of the most astonishing sequences of the year — a tour of London that is shot as if it was part of a paper pop-up book, and the film's final sequence in which Grant leads a group of hardened convicts in a Stephen Sondheim number from "Follies."  One will bring a tear to your eye, and the other will cause your jaw to drop to the floor.  I'm normally not one to get all gushy over a film's worldview that there is good inside of everyone, but when it is presented with such skill and artistry as "Paddington 2," well, I'm going to get all gushy.
9.  SHOPLIFTERS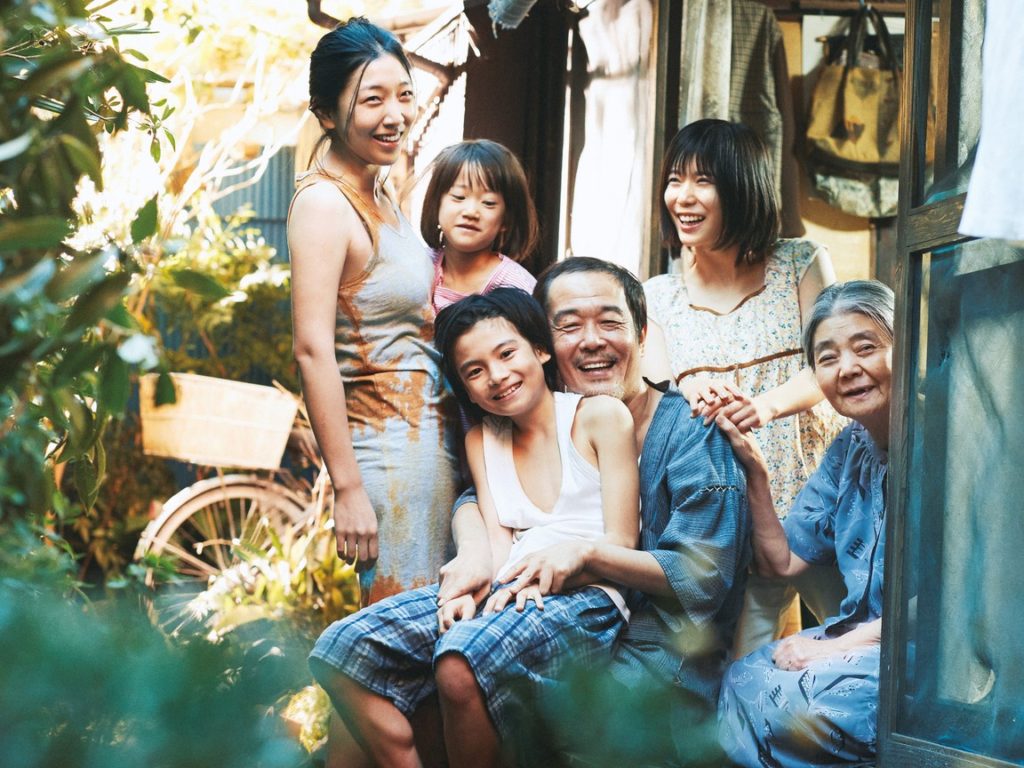 "Shoplifters" is the latest film by Hirokazu Kore-eda, a Japanese filmmaker whose wonderfully humane works include "Nobody Knows" (2005) about four young children who are forced to survive on their own and 2014's "Like Father, Like Son" which focuses on a father who learns that his beloved son was actually switched at birth. As you can tell, Kore-eda is great with kids, and so he is here in what is arguably his best film since his 1998 masterpiece "After Life." With "Shoplifters," he gives us three generations of a family that needs to supplement its income by having the grandma, the parents and the kids (even the youngest) pocket needed household items into their purses and backpacks. It is only when they take in a young unwanted child from the neighborhood and welcome her into their home that the family scheme begins to break apart from the inside. There's no rush with a Kore-eda film as he is one of those filmmakers who takes the time to develop his characters fully, which help his emotional endings pay off big. "Shoplifters" won Cannes' highest honor this year, the Palme d'Or, as well as earning an Oscar nomination, and given Kore-eda's detailed crafting of character and relationships, it's easy to see why.
8.  BLACKkKLANSMAN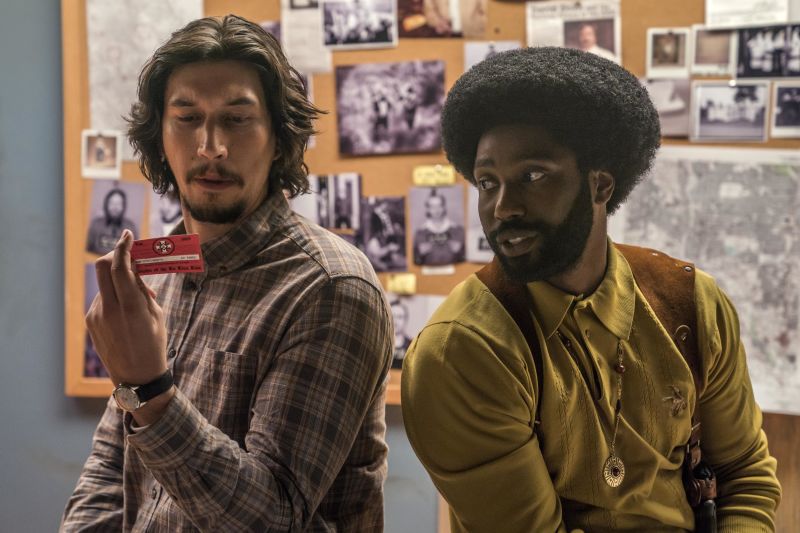 With "BlacKkKlansman," this year's winner of the Grand Prix at the Cannes Film Festival, Spike Lee is back in fighting form, creating a film that is angry, yet is still hilarious and important. The real-life story of Colorado Springs police Det. Ron Stallworth (John David Washington) who infiltrated the local Ku Klux Klan chapter with the help of his undercover partner Flip Zimmerman (Oscar nominee Adam Driver). Although the film is set in the early 1970s, its depiction of the attempt by right-wing elements to mainstream racist attitudes seems even more relevant today. Lee's filmmaking skills have always been evident, but with "BlacKkKlansman," the elements that make his films so distinctive — the mixture of political anger tempered with leavening humor — are balanced precisely, and the result is a hugely entertaining film with much on its mind.
7.  A STAR IS BORN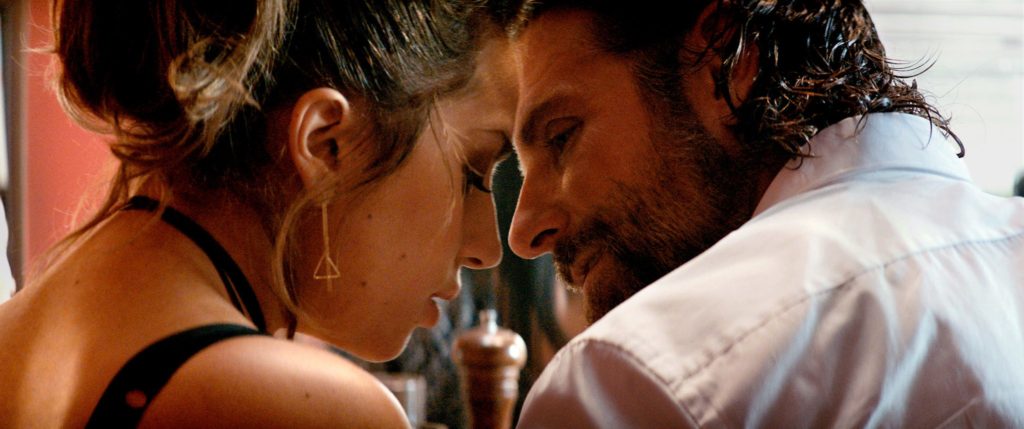 Bradley Cooper has made the fourth iteration of the show-business chestnut "A Star Is Born" look so easy and enjoyable that it's easy to forget just how many obstacles that the film had to overcome to achieve the financial and critical success that it has become. To begin with with, you have the film directed by an actor who had never directed before, starring a singer who had never carried a leading role in a motion picture and a story that could have had a been-there, done-that feel to it. Yet somehow in Cooper's hands, it all felt fresh with an emotionally-charged screenplay, and terrific performances from Cooper, Lady Gaga and Sam Elliott (all Oscar-nominated). Probably the most lasting takeaway from "A Star Is Born" for me is that, despite the big-budget studio look to the film, it has the spirit of an indie. And that might be the most impressive achievement of all.
6.  ANNIHILATION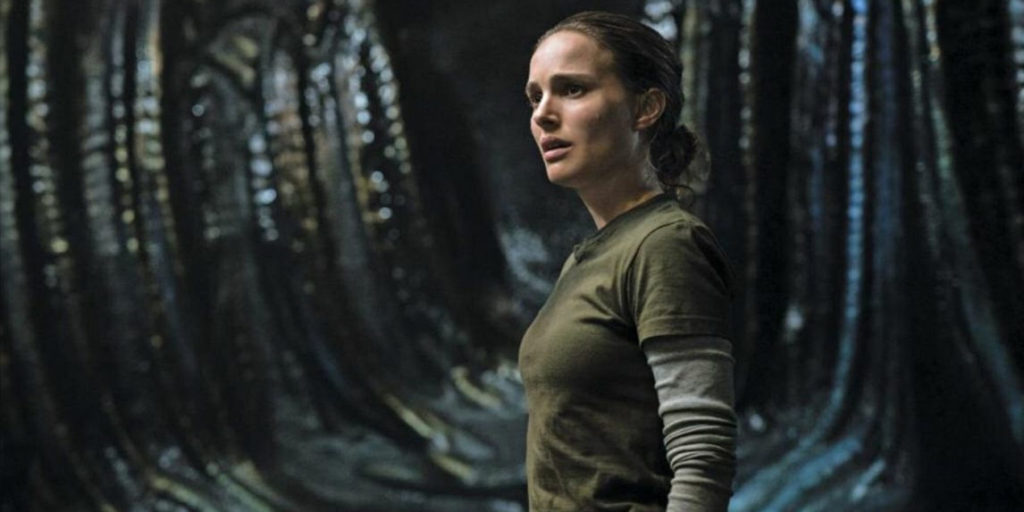 Alex Holland's sci-fi horror film is the best film of 2018 that was dumped by its distributor, which seemingly did everything it could not to bring this remarkable film to the very audience that I suspect would have loved it. Holland, the filmmaker behind the similarly striking sci-fi triumph "Ex Machina," has adapted the Jeff VanderMeer novel into an almost hallucinogenic film that, at its core, is about dealing with grief. Lena, an ex-GI and now a cellular-biology professor, is still grieving the presumed death of her husband Kane a year later when he suddenly reappears as a shell of the man he once was. Determined to work through her grief and learn what happened to the man she loved, Lena volunteers to recreate the same mission as her husband to go behind "The Shimmer," an iridescent electromagnetic field behind which lie genetic mutations that threaten her 5-woman team in search of the truth. "Annihilation" has just the right amount of monster scares, but it is the mental changes through which the women must go that are the most terrifying and have still stayed with me more than a year after seeing "Annihilation."
5.  COLD WAR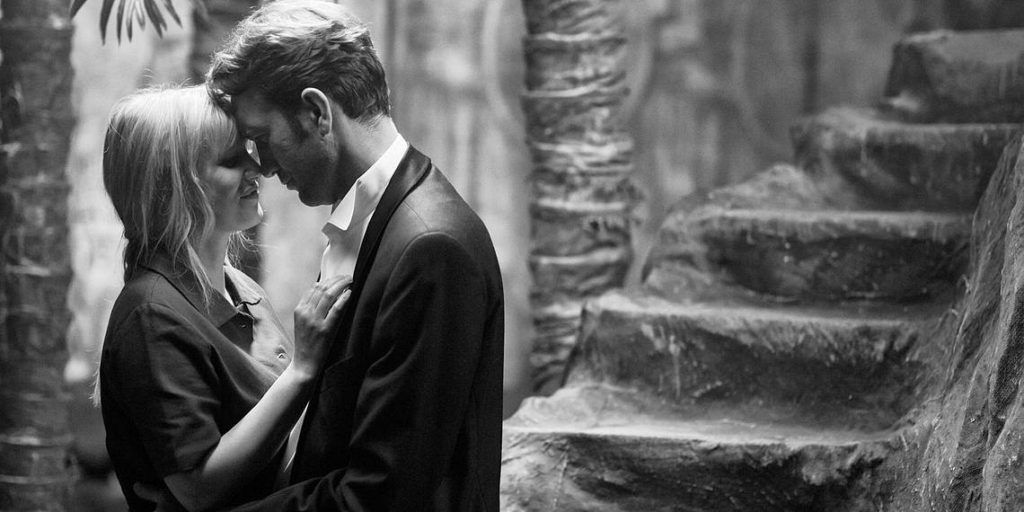 Ignore the implications of the title. Pawel Pawlikowski's black-and-white stunner is anything but chilly. Set in Europe from the 1940s through the 1960s, "Cold War" depicts a romance between Wiktor (Tomasz Kot) a musical director who, on a talent search for authoritative folk singers, discovers Zula (Joanna Kulig) who offers him much more than the peasant girl she may be pretending to be. The pair begin a torrid affair that starts with sex but then deepens to a need for one another emotionally. However, when the Communist powers-that-be decree that Viktor's show must reflect the party's values, Viktor decides to escape to The West, but Zula decides not to show up to join him. Though now apart, their longing still continues. What Pawlikowski has done here is remarkable, compressing the story of a long-running romance set against the conflict between East and West into a tight and taut 88 minutes. And the starkly contrasting blacks and whites of Lukasz Zal's Oscar-nominated cinematography will take your breath away.
4.  IF BEALE STREET COULD TALK
I think of Barry Jenkins' "If Beale Street Could Talk" as a haunting piece of symphonic music. It begins with the strings — Barry Jenkins' poetic adaptation of the classic James Baldwin novel. That's then followed by the woodwinds — James Laxton's extraordinary cinematography, producing several of this year's most iconic film images, such as a red umbrella on a rainy Village street or a woodworker being encircled by a waft of cigarette smoke. Then finally there's the soft brass — the remarkable score by Nicholas Britell that brings it all home. That's not even counting the top-flight performances by relative newcomers KiKi Layne and Stephan James, the one-scene wonder of Brian Tyree Henry and of course, Regina King herself, giving a performance (in a career of award-winning performances) that tops them all. My fervent hope is when the "Green Book"s and "Bohemian Rhapsody"s of this Oscar year get relegated to the trash heap of history where they belong, "If Beale Street Could Talk" can be remembered as one of the truly bright lights of 2018.
3.  FIRST REFORMED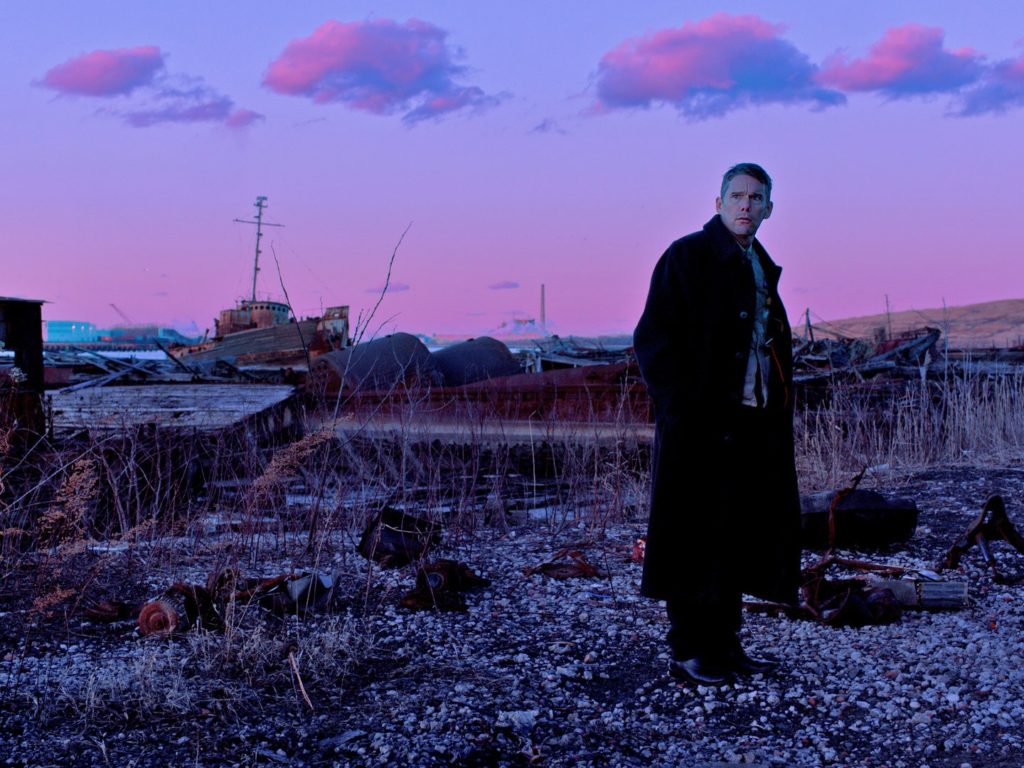 Watching Paul Schrader's powerful "First Reformed," I felt the same kind of narrative excitement that I associate with the films of the 1970s. Here Schrader, who has finally been nominated for his first Oscar for this amazing script, uses the same kind of slow build that he utilized so effectively in "Taxi Driver." Ethan Hawke delivers a towering performance as Rev. Ernst Toller, pastor of the First Reformed Church which has become more of a tourist attraction rather than a vibrant community. Turning to drink when he suspects that he may have developed stomach cancer, Rev. Toller finds his faith beginning to be restored when he meets a new parishoner Mary Mensana (Amanda Seyfried) and her husband Michael (Philip Ettinger) whom he later learns is an eco-terrorist. Shrader skillfully weaves the environmental story with Toller's crisis of faith in a way that leads to a pulse-pounding third act that hasn't made me squirm in my seat as much as…well…"Taxi Driver."

2.  ROMA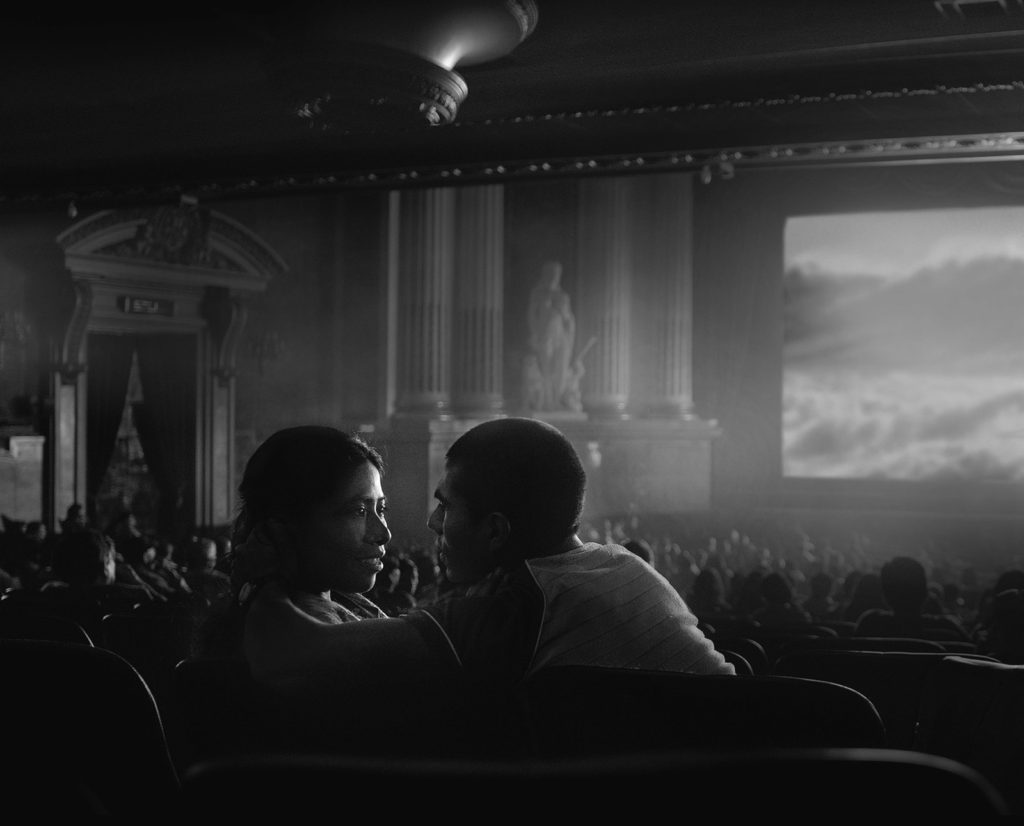 What more can be said about Alfonso Cuarón's memory piece recalling his childhood in the Mexico City neighborhood called Roma, and his lifelong relationship with his nanny/housekeeper/confidante Cleo (Oscar nominee Yalitza Aparicio)? The more specific Cuarón gets in recalling his boyhood memories, the more universal "Roma" becomes, speaking to all of our joys and disappointments in life. What's exhilarating about experiencing "Roma" in a theater is that you can really appreciate just how powerful a craftsman Cuarón can be, as his sumptuous black-and-white cinematography offers striking tableaux after tableaux, an editing style of long takes that set an effectively deliberate pace and a sound design the likes of which I have rarely heard in a film. (At one point, I thought I heard a guy mouthing off in the back of the theater, only to realize that it was the movie and part of Cuarón's sound design.) Add to that strong performances from both Aparicio and surprise Oscar nominee Marina de Tavira, and you've got a film that's one for the ages.
1. THE FAVOURITE
But I'm putting Yorgos Lanthimos' "The Favourite" as my personal number one thanks to the sheer audacity of this grand mad enterprise. The British costume drama is a genre unto itself with certain stringent rules, which Lanthimos proceeds to break in scene after scene. What struck me on a second viewing was that in between the outrageous moments, from the duck races to the blood-orange pelting, "The Favourite" is actually very disciplined in how it lays out its story. The twists and shifts of power are always a surprise, but looking back, they come at just the right time. It's a glimpse at the politics of power — how those who have it use it (or don't) and just how far that people that don't have it will go to get it. And to see three female characters, played by three great actresses, set the stage for all the jostling (both in and out of bed) adds an extra kick to what makes this film so special. "The Favourite" turns the table upside down as to our expectations of what a British costume drama can be, and any film that so artfully plays with our notions of what a film should be gets my vote.
Now the quest begins to find the best of 2019. I can't wait.
Portions of this article have previously appeared in Next Best Picture.