DECEMBER 21, 2020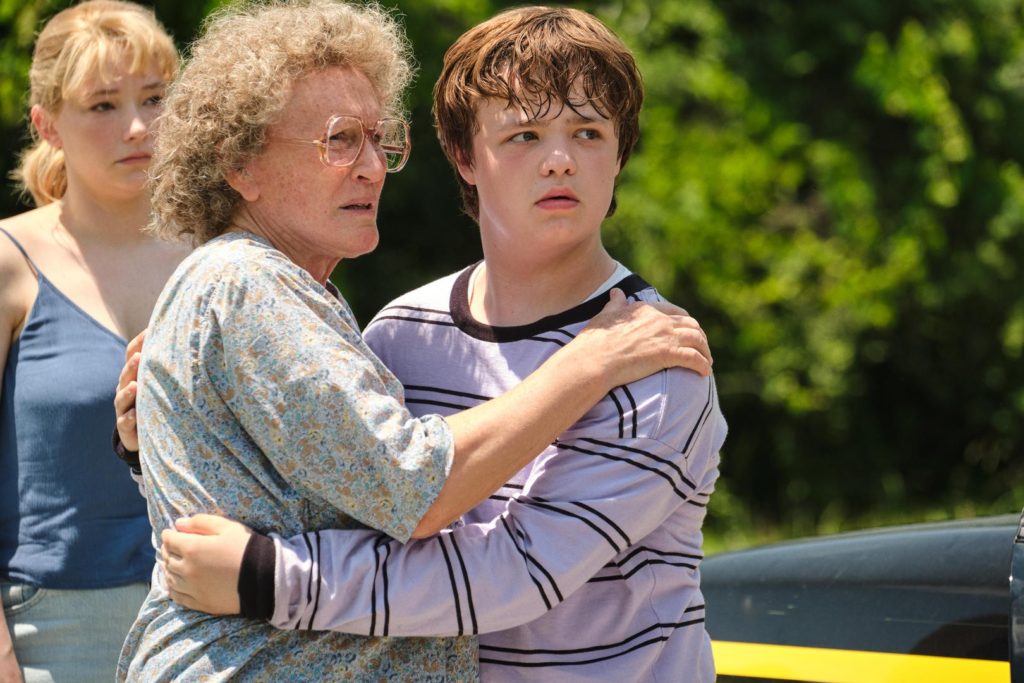 On paper, it seemed like a slam dunk.
"Hillbilly Elegy," the memoir by J.D. Vance that became one of the best-selling books of 2016, was finally to come to the screen with a starry array of talent involved — Academy Award-winning director Ron Howard, as well as perennial Oscar nominees Amy Adams and Glenn Close. The stage was set for a sure Oscar contender.
Then the critics and the public finally got a chance to see the finished product, and…splat!
The review aggregator Rotten Tomatoes designates a film to be "rotten" if the percentage of critical reviews falls below 60% favorable. "Hillbilly Elegy" currently stands at only 26% favorable. So, what happened?
Vance's memoir focused on growing up in a small Appalachian town in Ohio where traits such as patriotism and loyalty existed side by side with a culture steeped in both physical and emotional abuse. The memoir, however, became a source of controversy when Vance, a conservative Republican, argued that, rather than economic instability, the poverty rampant in Appalachia is largely the fault of the people who live there, thanks to their laziness.
So perhaps to make the material more palatable for liberal audiences, writer Vanessa Taylor removed all of the right-wing arguments from the memoir, leaving us with…well, not much. Had she kept Vance's original beliefs from the book, at least it would be about something. (I'd probably still hate it, but I'd probably have to begrudgingly admire it at least for staying true to its author's beliefs.) What we're left with, however, is an ordinary family drama, set in an area we don't often see on the screen, but with a conflict that is depressingly familiar.
J.D. (a mediocre Gabriel Basso) is a law student at Yale when he receives a call from his sister Lindsay (Haley Bennett) that their mother Bev (Adams) has overdosed on heroin again and that he needs to come home at once. J.D., who is in the midst of interviews for valued internships, reluctantly agrees and drives home overnight to once again deal with his hillbilly family.
Vance's memoir was widely praised in conservative circles (less so among left-wing reviewers), but most critics cited Vance's writing skill and the edge that he had given to the material, an edge that is completely missing from the film.
That's what you get, I guess, when you hire Ron Howard to direct. Early in his directing career,  Howard distinguished himself with a humanitarian style of directing, focusing on character above all else in films as diverse as "Splash" and "Apollo 13." But since he won the Oscar for directing "A Beautiful Mind," Howard has largely relegated himself (with a few exceptions such as documentaries) to helming slick entertainments such as "The Da Vinci Code" and the "Star Wars" epic "Solo," in which characterization takes a back seat to action and spectacle.
"Hillbilly Elegy" takes that approach to a family drama, the result of which is a film so slick that you can practically skate on it. Given the potential grit that the material could have provided the film, it's doubly disappointing, particularly since the difficult lifestyle of Appalachia should have been a character in itself. But Maryse Alberti's cinematography is lush and all wrong for the story, and Howard fails to generate any feeling for the culture that produces such desperation.
Taylor's script divides the action into two separate timelines — there's the J.D. at Yale story set in 2011, as well as a timeline set in 1997 Kentrucky, where a teenaged J.D. (Owen Asztalos, very good) is struggling to find his place both in the world and within his family. As Bev begins her descent into drug addiction, J.D. is essentially raised by his grandmother Bonnie (Close), affectionately called Mamaw, who years before had overcome her own addiction to alcohol and has set out to make sure that her grandchildren don't fall into the same cycle of addiction which has trapped Bev.
The role of a drug addict screaming on a curb and being hauled away by police would seem to be tailor-made Oscar bait, but in Adams' hands, it somehow lacks the impact that it should. I bow to no man in my admiration for Adams, who is currently one of our best screen actors, but, whether it's Howard's direction or Taylor's at times too-on-the-nose script, Adams' scenes here just don't connect. (She's much more effective in the 1997 flashbacks showing a range of material love to J.D.)
The one ray of light in "Hillbilly Elegy," however, is Close's performance as Mamaw. The role could have easily descended into a Mammy Yokum parody, but Close keeps her grounded, presenting her as a woman who has overcome both hardships and addiction in her own life yet has failed to keep her own daughter from falling into the same downward spiral. Vance's memoir even provides her with moments of humor with her love of the first "Terminator" film, which Mamaw has seen over 100 times. Close offers a layered and nuanced performance as Mamaw that ranks as one of the veteran actress' very best.
If only "Hillbilly Elegy" was up to Close's standard of excellence. But between overly-slick direction by Howard and too obvious writing by Taylor, the film misses a golden opportunity to grapple with the economic disparity which America has faced for decades but sadly depicts hard-hit Appalachia instead with all the depth of a picture postcard.
"Hillbilly Elegy" is now streaming on Netflix.
GRADE: C+