AUGUST 19, 2015
Before I get a resounding response of "Are you kidding?," I would argue that it's never too soon to talk about Oscar!  To our new readers, before you get invested in this blog, please note that there's going to be a lot of talk coming about the Academy Awards.  Be warned.
With the first of the most influential fall film festivals, Telluride, starting in 3 weeks, it's not too early to speculate on the entries, as well as the hot films in the subsequent festivals in Toronto and New York later in the year.
I've put together a list of ten films that should be on your radar for awards season.  This is not a predictions column — even I know that it's too early for that — but these are ten that I think, at least on paper, stand a good chance of landing in the Best Picture winners circle come nomination day.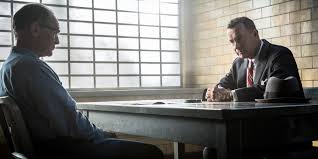 "Bridge of Spies" (opening October 16)
Director: Steven Spielberg.   Writers:  Matt Charman & The Coen Brothers.   With Tom Hanks, Alan Alda, Mark Rylance
OK, let's count up the hardware here. Spielberg (2 directing Oscars), The Coens (2 Oscars for writing, 1 for directing), Hanks (2 acting Oscars), Alan Alda (3 acting Emmys), Mark Rylance (3 acting Tonys).  Plus the Cold War.  Is there any reason not to consider this?

"Carol" (opening November 20)
Director: Todd Haynes.   Writer: Phyllis Nagy.   With Cate Blanchett, Rooney Mara
This drama, based on a Patricia Highsmith novel, details the relationship between a young female store clerk and an older housewife in 1952.  The film received glowing notices when it screened at Cannes this year, and Mara tied for the festival's Best Actress award.  There's no reason to think that the reviews will be any less rapturous when it opens stateside.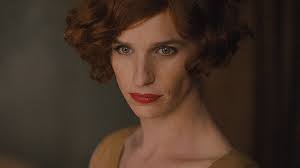 "The Danish Girl" (opening November 27)  
Director: Tom Hooper.   Writer: Lucinda Coxon.   With Eddie Redmayne, Alicia Vikander
Reigning Best Actor winner Redmayne tries to go 2 for 2 in this adaptation of the David Ebershoff novel about a painter in 1920s Copenhagen who asks her husband to stand in for a female model.  The pictures are a hit, and as he begins to pose as a woman more and more, he begins to like it.  The premise couldn't be more timely, and, as Hooper's last two films ("The King's Speech" and "Les Miserables") were catnip for Oscar, this one could be too.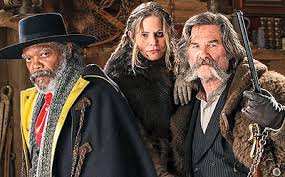 "The Hateful Eight" (opening December 25)  
Writer/Director: Quentin Tarantino.   With Samuel L. Jackson, Kurt Russell, Jennifer Jason Leigh
Of course this snowbound Western doesn't feel like a typical Oscar movie but neither did "Django Unchained," which nabbed a Best Picture nomination and two major-category Oscars.  This one is listed sight unseen, since, if the past is any guide, Tarantino will probably be tinkering with this right up until December 24.  But it's Quentin, so attention must be paid.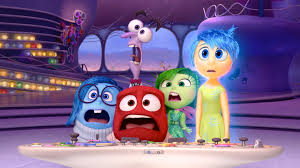 "Inside Out" (opened June 19)
Director: Pete Docter.   Co-Director: Ronnie del Carmen.   Writers: Pete Docter, Meg LeFauve, Josh Cooley, from a story by Pete Docter and Ronnie del Carmen.   Voices: Amy Poehler, Phyllis Smith, Richard Kind
Yes, Best Picture.  The only film on the list to have already been released, "Inside Out" opened to glowing reviews and boffo box-office, a combination that Oscar loves.  The brilliant screenplay, which is both hilarious yet substantive, depicts the five emotions that control the mind of an 11 year-old girl as her life is uprooted.  If you have not yet seen "Inside Out," drop everything and go today.  And block out a few hours after the screening.  You'll want to talk about it.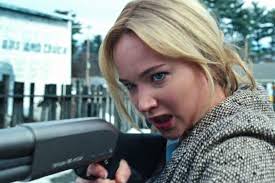 "Joy" (opening December 25)  
Writer/Director: David O. Russell.   From a story by Annie Mumulo and David O. Russell.  With Jennifer Lawrence, Bradley Cooper, Robert DeNiro
"Joy" has perhaps the oddest premise of any of the films on this list, a biography of Joy Mangano, a Long Island single mother of three who invents the Miracle Mop and becomes a home-shopping star on HSN and QVC.  Recently, Russell has had an unerring eye for Oscar-type material, and his last two collaborations with this cast ("Silver Linings Playbook" and "American Hustle") resulted in 18 Oscar nominations, with Lawrence winning the Oscar for "Playbook."  With a track record like that, "Joy" is definitely one to watch..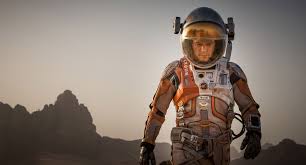 "The Martian" (opening October 2)  
Director: Ridley Scott.   Writer: Drew Goddard, from the novel by Andy Weir.  With Matt Damon, Jessica Chastain
The story of a US astronaut who is stranded alone on Mars when his crew abandons him during a violent storm, "The Martian" has a definite "Gravity" vibe to it.  Scott has been on a bit of a cold streak lately, but he's a serious artist using 3D (as Cuaron did in "Gravity") which makes the project more intriguing.  He's attracted a good cast, but this one could go either way.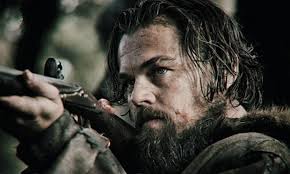 "The Revenant" (opening December 25)  
Director: Alejandro G. Iñárritu.   Written by Mark L. Smith and Alejandro G. Iñárritu, from the novel by Michael Punke.  With Leonardo DiCaprio, Tom Hardy
Defending Best Director champ Iñárritu ("Birdman") returns with this revenge tale of a trapper (DiCaprio) who is mauled by a bear, robbed and left for dead by his companions.  Reportedly a grueling shoot, the film's trailer reveals some gorgeous images, no surprise from this director, but it remains to be seen how well this potentially downbeat storyline will play with Academy voters.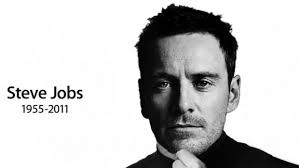 "steve jobs" (opening October 9) 
Director: Danny Boyle.   Writer: Aaron Sorkin, based on the biography by Walter Isaacson.   With Michael Fassbender, Seth Rogen, Kate Winslet
The prospect of Oscar winners Danny Boyle and Aaron Sorkin collaborating sent the internet abuzz and the film's first trailer did nothing to dampen anticipation for this adaptation of Walter Issacson's widely-read biography of the Apple founder.  From all reports, Sorkin, rather than writing a traditional bio script, will focus on only a handful of big scenes to tell his story.  As seen with "Birdman" last year, the Academy can warm to an unpredictable storytelling approach.  But it's all in the execution.  We'll see.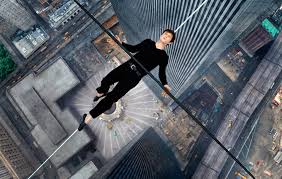 "The Walk" (opening September 30)  
Director: Robert Zemeckis.  Written by Christopher Browne and Robert Zemeckis, based on the memoir "To Reach the Clouds" by Philippe Petit.  With Joseph Gordon-Levitt, Ben Kingsley
The story of French high-wire artist Philippe Petit's celebrated 1974 walk on a wire between the twin towers of the World Trade Center has already been told in the Oscar-winning documentary "Man on Wire." Director Zemeckis took a risk by casting an American, Joseph Gordon-Levitt, as Petit, who speaks with a strong French accent.  But the trailer footage looks harrowing, at least for those of us who have a thing about heights.  And it's in IMAX 3D, too.  I will be hiding under my seat.
If past Oscar experience is any guide, at least one or two of these anticipated films will fall by the wayside, and some title that's currently off our radar will roar into contention,  That's what makes this Oscar ride so much fun.  We're just getting started.  Buckle up, and here we go.