MARCH 28, 2017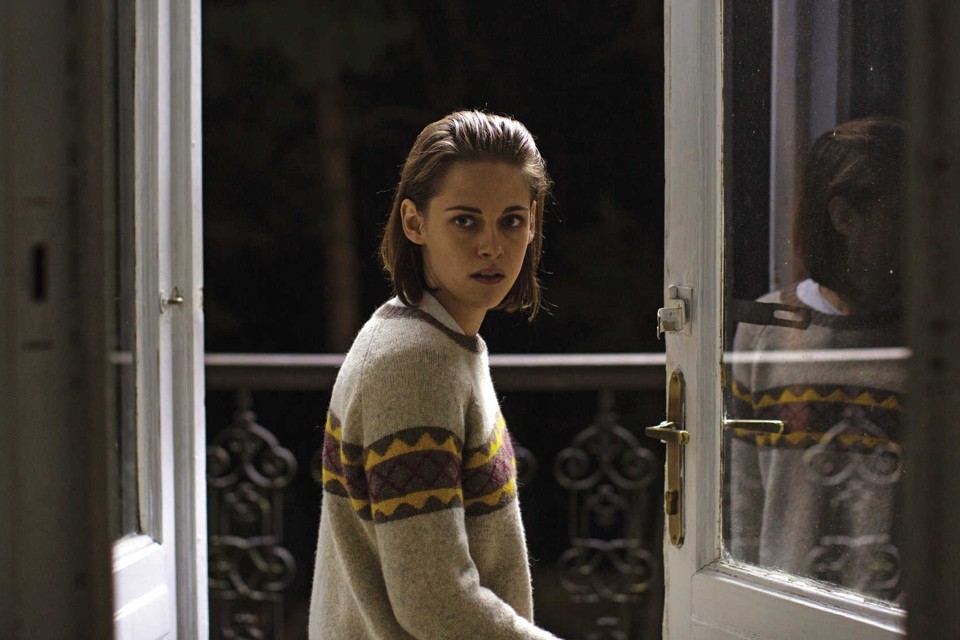 For years, I couldn't stand Kristen Stewart.  Not because she was a bad actress, but because she was a bad movie star.
Actually, I hadn't seen very much of her work at all (I wasn't a "Twilight" aficionado by a long shot.)  But whenever I saw her on a red carpet, she seemed to have such an above-it-all attitude along with a pouty expression that I just wanted to yell at her, "This is part of your job — a job that has made you very rich.  Can't you even pretend to be happy to see your fans?"  Alas, she never listened to me throughout those very long "Twilight" years.  But it didn't seem to hurt her career at all.
Then the red carpets went away, and something very interesting happened.  The award show brat disappeared, and a real actress emerged.  After her "Twilight" period was over, Stewart began to work with such strong directors as Wash Westmoreland and the late Richard Glatzer (2014's "Still Alice") and, of course, Woody Allen (2016's "Café Society").  But it wasn't until Stewart found French director Olivier Assayas that she began to demonstrate the wide range of emotions that she was capable of portraying.
In 2014, Assayas paired Stewart with his former muse, Oscar winner Juliette Binoche, in the drama "Clouds of Sils Maria," in which Binoche played a theater diva making a nerve-wracking return to the stage and who must be soothed by her American assistant (Stewart).  The two actresses just clicked in their roles, and Stewart became the first American actress ever to win a César Award (France's equivalent of the Oscar) for her supporting performance in "Sils Maria."
All of which comes to Assayas' decision to work with Stewart in a lead role in "Personal Shopper," and the result is powerful.
As the title suggests, Maureen (Stewart) is a personal shopper, whose job it is to find high-fashion clothing for her boss, a demanding celebrity (Nora Von Waldstätten).  We see Maureen pick up these outrageous clothes and take off on her motorbike and zips around Paris, circling the world of celebrities while not being actually in it.
Oh, there's one more thing about Maureen.  She's a medium.
We first meet Maureen as she moves into an old house outside of Paris where her fraternal twin brother Lewis recently died.  Lewis was also a medium and vowed to Maureen that, before he passed on, he would contact her from the afterlife to let her know that he's OK.  Maureen moves in, hoping that this old house would be the locale in which Lewis would try to reach her.
Assayas has made a ghost story that's not primarily interested in saying "Boo!" but is far more concerned in setting a creepy mood, and in that, he succeeds very well.  Adding to the creepy factor is that we are never really sure how Lewis will contact her twin — by sound effects?  by ghostly apparition?  by text?  Maybe by none of these or maybe…all three of these?  That's part of the unsettling tone that "Personal Shopper" provides.
Not everything works in the film.  There's a murder subplot that seems to be an attempt to insert some artificial suspense into the film, but because the cast is relatively small in number. it's not too hard to figure out whodunnit.
No, the real suspense is Stewart and trying to figure out just what she's going to do next.  Is Maureen really a medium, or is she just delusional?  A case could be made for both sides, because Stewart's performance (and Assayas' script) make a believable case for both explanations.  Stewart has always been an actress who tends to underplay, so when the material isn't there, her performances can come off as boring.  But when the script is superior, as it is in "Personal Shopper," that quiet manner of performing can draw you in, getting you even closer to the character.
Though the movie year is young, I trust that Stewart's wonderfully subtle work will be remembered come award time at the end of the year.  It deserves every kudo it receives.
Kristen Stewart, all is forgiven.
GRADE: B+