SEPTEMBER 27, 2019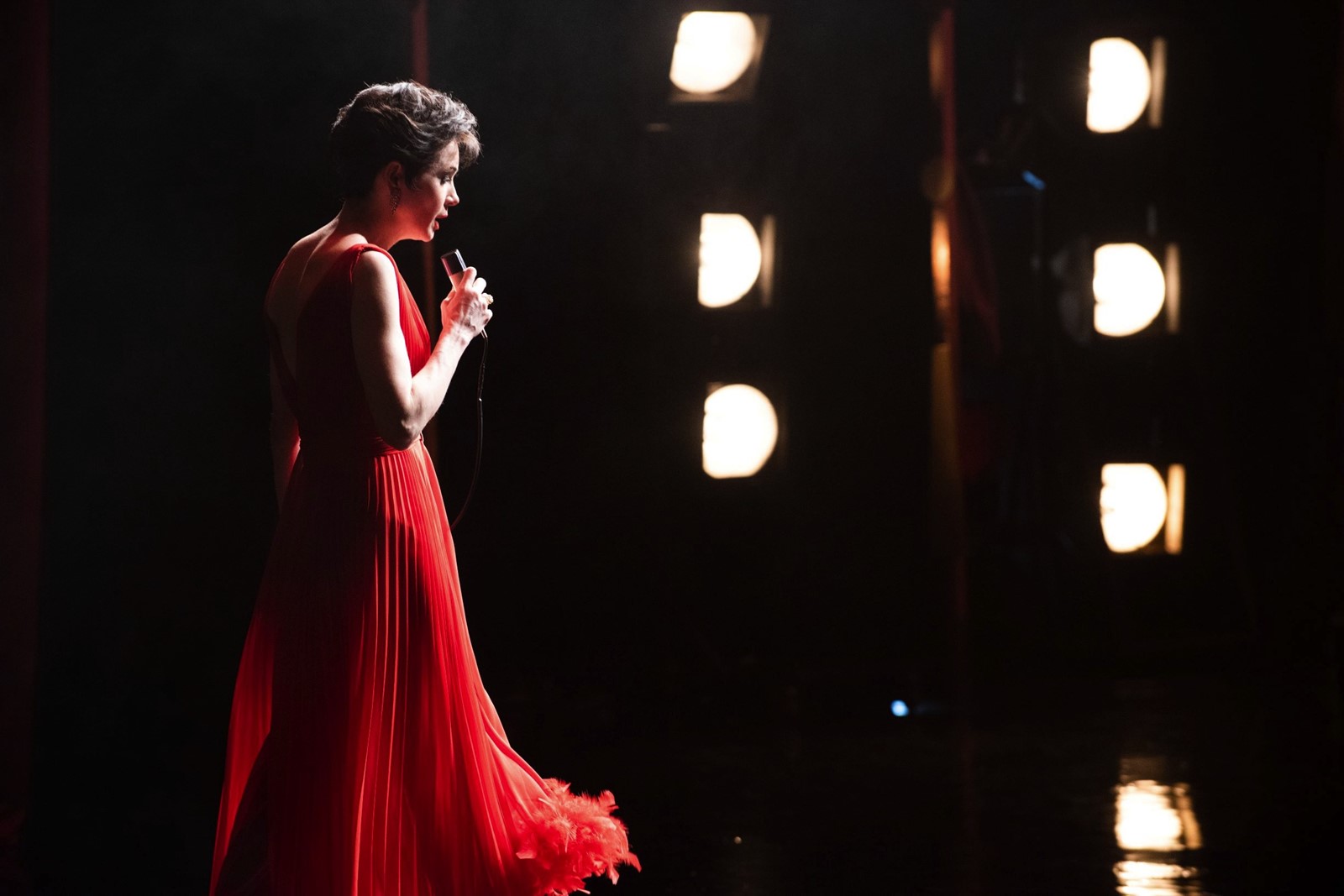 Renée Zellweger is an interesting case.
The actress, who quickly became an audience favorite after her breakthrough performance in "Jerry Maguire," grew in stature in the early 2000s, earning Oscar nominations in three consecutive years (2001's "Bridget Jones' Diary," 2002's "Chicago" and finally winning the supporting trophy for 2003's "Cold Mountain").
Zellweger took a six-year hiatus from acting in 2010 after a series of widespread media reports claimed that she underwent a plastic surgery operation that altered her distinctive facial features.  She reappeared in 2016 in a series of small roles, but if she was looking for a comeback vehicle, she seems to have found it in the biopic "Judy," opening today around the country.
Based on the Broadway play "End of the Rainbow," "Judy" focuses on the final comeback attempt by Judy Garland for a five-week engagement at London's Talk of the Town nightclub in 1968, some six months before her untimely death at age 47.  By this time in her life, Garland was strung out on barbituates and basically broke, shuffling her children around in search of a place to live.  So the prospect of a London engagement seemed like a godsend.  The only concern was that she had to stay sober, a challenge easier said than done.
The parallels between Garland's effort at a showbiz comeback and Zellweger's attempt to resurrect her once-stellar film career appear obvious.  Still, Zellweger comes through, really displaying the acting chops that we all had seen years ago.  The material she is given with which to work isn't that great (neither was the play when I saw it in 2012),  but Zellweger digs down to get at the desperation of Garland, who, while fighting her own demons, knows that this job has to work for her family to survive and her career to stay viable.
The direction by stage helmer Rupert Goold is generally routine yet still commendable in the fact that he has effectively opened up the play so that it really feels like a film.  And Zellweger is fortunate in have a top-notch cast supporting her, led by the wonderful Jessie Buckley as the woman who has the impossible job of wrangling Garland, Finn Whitrock as Judy's handsomely superficial soon-to be fifth husband Mickey Deans and the incomparable Michael Gambon in a small part as London impresario Bernard Delfont who masterminded Garland's run.
Still, it's Zellweger's show from beginning to end.  From her performance in "Chicago," we all know that she can sing, and fortunately here she has not chosen to do an impersonation of Garland but instead sings live on the soundtrack in her own voice in Garland's style.  It's an impressive effort and does much to raise the believability of Zellweger's performance.
Whatever motivated Zellweger's hiatus, it's great to have her back now, and hopefully her work here in "Judy" will remind Hollywood casting directors just what a gem that they once had, almost lost and now have back again.  If only her comeback vehicle was a little less rickety.
GRADE: B