SEPTEMBER 4, 2019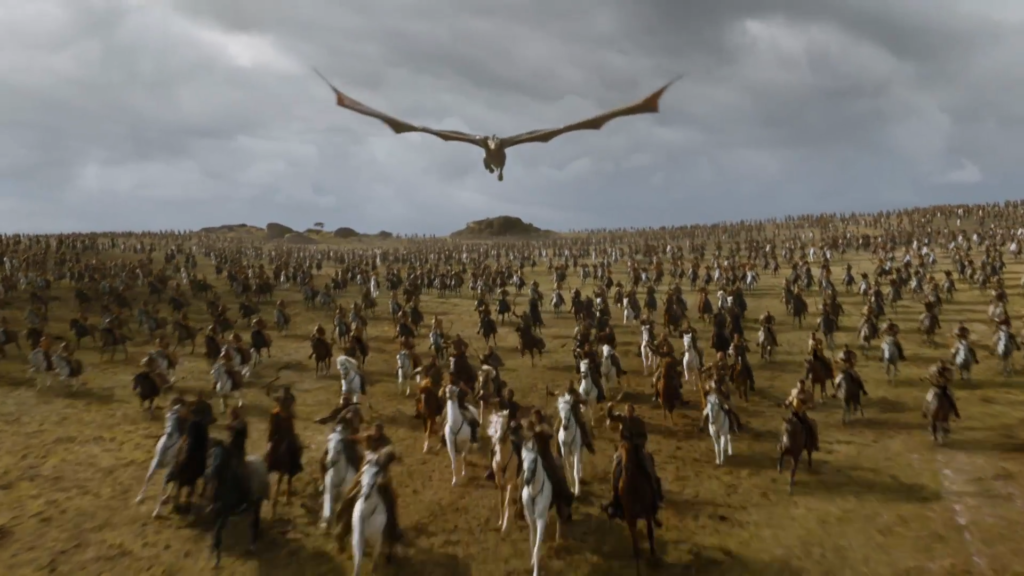 The Emmys are almost here. This past week, Emmy voting has closed, and what a season it has been!  After nominations were announced on July 16, politicking has been furiously going on behind the scenes (from what I've been told). Meantime, as an Emmy voter myself, I have scrambled to see the nominees, and though I may have missed a few, I hope that I turned in a responsible ballot.
There was, of course, a lot of commentary around the time the nominations were announced, and much of it was extremely incisive. But as the talk died down and the pundits have moved on, Emmy voters were faced with the question, "What do we do now?"  In 18 days, we'll know just how smart we are.  Or not.
What I garnered from the July nominations are five takeaways that didn't affect my ballot but might affect my predictions.  Let's take a look at a few of the major questions that the nominations produced:
1. "Game of Thrones" — Is It As Strong As Its Record 32 Nominations Would Seem To Indicate?
I would say no. Not that it's not going to win Best Drama Series and perhaps garner an acting award or two. To date, Peter Dinklage has been the only actor (either guest star or regular) to ever win an Emmy for a performance in the series, but that will likely change this year. And the series will dominate in the tech awards — the look of the show, the editing, the sound, are all remarkable and it will deserve every technical award it garners.
But the real reason it did so well in the nomination count, I think, is that its main competitors, Netflix's "The Crown" and Hulu's "The Handmaid's Tale," "missed" the deadline to qualify its new seasons. Did they somehow forget? I think not. Stepping back, it was probably a wise tactical move for both series — let the dragon in the room have its glory day and live to fight each other again in September 2020.  [Tom's Predictions:  Best Drama Series – "Game of Thrones";  Best Actor – Billy Porter ("Pose");  Best Actress – Sandra Oh ("Killing Eve")]
2. "Veep" is Vulnerable
Yes, "Veep" is still a favorite here, but not the heavy favorite as it has been in its last three winning years when it took the Emmy. While the series took a hiatus to allow star Julia Louis-Dreyfus a chance to recover from her cancer procedures, other series have moved in to take its place. Last year, the Amazon series "The Marvelous Mrs. Maisel" swooped in to take the Best Comedy Series crown, and this year, another Amazon show, Phoebe Waller-Bridge's brilliantly-written "Fleabag," has arisen to make this an extremely competitive race. And look out for Bill Hader's "Barry" — fully half the Supporting Actor nominees are from this show, and that indicates strong support within the powerful Actors' Branch of the Academy.  "Veep" may still win this as a goodbye gesture to a great sitcom, but I think the voters may go another way.  [Tom's predictions:  Best Comedy Series – "Barry";  Best Actor – Bill Hader ("Barry");  Best Actress – Julia Louis-Dreyfus ("Veep")]
3. The Deck for Outstanding Limited Series Is Stacked
Just look at the nominees: HBO's "Chernobyl," which sounded like it would be a chore but aroused passionate feeling among its fans; Ava Duvernay's timely Netflix series "When They See Us" about the Central Park Five; FX's fabulous "Fosse/Verdon" which gets everything right about the Broadway duo (plus a brilliant performance by Michelle Williams); Showtime's acclaimed "Escape to Dannemora," which may result in a Best Actress Emmy for Patricia Arquette (but watch out for Williams); and HBO's "Sharp Objects" with Amy Adams, which shot out of the gate a year ago but has lost some steam since then. These nominees are a five-pack that I would put up against any Oscar Best Picture lineup from the last 10 years.  [Tom's predictions:  Best Limited Series – "When They See Us";  Best Actor – Jharrell Jerome ("When They See Us");  Best Actress – Michelle Williams ("Fosse/Verdon")]
4. Can "RuPaul's Drag Race" win again?
The Reality/Competition category is one that is known for its stagnation — when a show wins, it continues to win year after year, such as "Survivor," "The Amazing Race" and "The Voice." "RuPaul's Drag Race" broke those streaks last year and seems primed to do it again. The big question is whether host RuPaul Charles can win a fourth consecutive Emmy as Outstanding Reality/Competition Host, tying the record set by Jeff Probst of "Survivor." RuPaul has much in common with Probst — like the "Survivor" host, RuPaul is hands-on, checking on each contestant's progress while not being afraid to stir the pot if there's some drama to be had. It has been a winning combination, and I don't see another nominee that can match it.  (Tom's prediction: "RuPaul's Drag Race")
5. Can John Oliver's "Last Week Tonight" Be Dethroned?
It could happen, but I doubt it. These 5 seem to be locked in as nominees, even though famously at the 2017 Emmy Awards, rivals Jimmy Kimmel and Stephen Colbert humorously bitched about the fact that they have to crank out a show for four nights a week, while the Emmy-winning Oliver can work all week on one. Seth Meyers, who has become sharply political of late, could have contended in this category, but the voters went with Trevor Noah's "Daily Show" instead. If another nominee had a truly spectacular year, I could see Oliver being dethroned, but I just don't see that happening.  (Tom's prediction: "Last Week Tonight")
We've got several more days of politicking before the voting closes, and in the Emmy world, that's an eternity. The big primetime awards ceremony will be on September 22 on FOX, and I'll be here after the Golden Girls are handed out to break down what won and why.
(Portions of this article originally were published at Next Best Picture.)