SEPTEMBER 23, 2020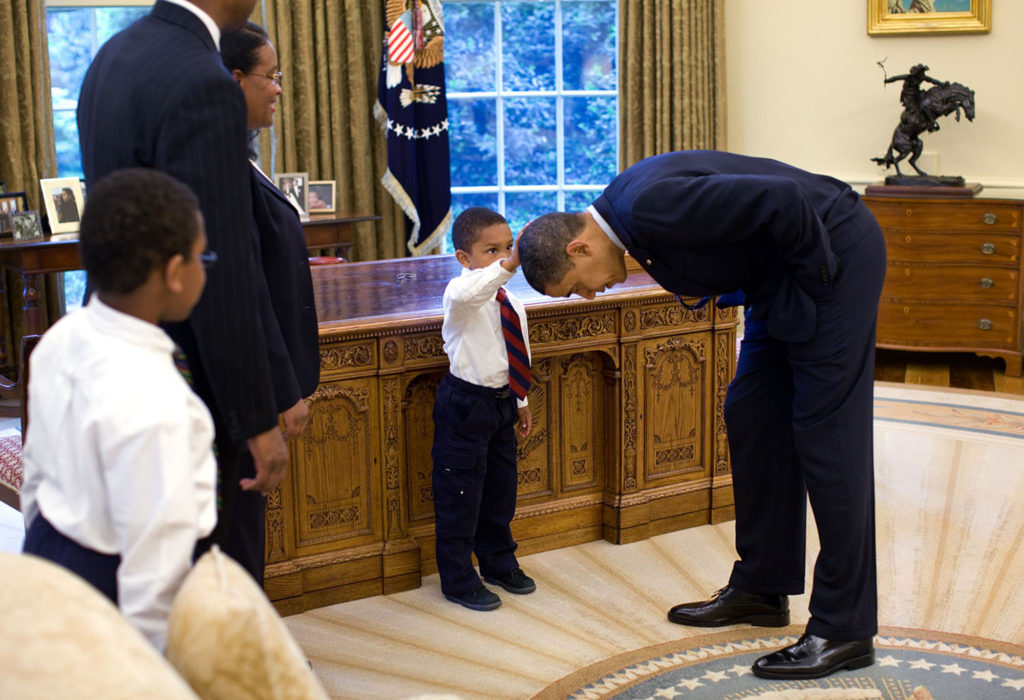 It's all about the power of the image.
Filmmaker Dawn Porter, who has already produced the year's best political documentary with "John Lewis: Good Trouble," has done it again with her latest work, "The Way I See It," which views the Presidency through the camera eye of Senior Official White House Photographer Pete Souza.
The film, which premieres this week at the Toronto Film Festival and will be released in theaters on September 18 and on MSNBC on October 9, chronicles the unique career of Souza, who, at age 27, was asked to take on the job of photographing incoming Republican President Ronald Reagan, whose administration he continued to photograph through Reagan's eight years in office.
Later, after almost two decades of working for various publications, Souza was asked by reporter Jeff Zeleny to photograph the first year of an interesting first-term senator named Barack Obama. Souza's relationship with the Obamas went on throughout his two terms as President, making Souza the rare Presidential photographer to have served two Presidents, decades apart from one another and from different political parties.
Souza makes it clear throughout "The Way I See It" that he is not a political person — he is much more interested in capturing the moment and in the power of the image. With the Reagans, there are the requisite posed shots, but what sets Souza apart (and what sets "The Way I See It" apart) is how he captures intimate moments between couples. No matter what you think of Reagan's politics (in a rare moment of political candor, Souza admits how much he was upset at Reagan's ignoring the AIDS crisis around him), he captures the obvious affection that Reagan had for his wife Nancy.
Souza took the same approach to the Obamas, and their more emotive feelings toward one another produced some of the most memorable images of Souza's career. At the same time, he also captured some of the most historically-valuable photographs of the time, most notably the photo of Obama, VP Joe Biden, Hillary Clinton and other notables in the Situation Room watching as Osama bin Laden was killed.
Souza argues that the power of a photographic image may be more powerful than a video (ironic in that he's saying this in a motion picture), but the film demonstrates that Souza does have a point, as "The Way I See It" produces image after image that have been ingrained in our collective consciousness. They capture a moment in time and in their own way, tell a story.
If "The Way I See It" falls slightly short of Porter's previous "John Lewis: Good Trouble," it's because that film told a story of a life, whereas the strength of "The Way I See It" is in images, and as emotional as those images might be, they don't have quite the punch that the courageous life story of a political giant has.
Still, "The Way I See It" chronicles recent American history from an intensely personal angle, and for that, like Souza's photographs, it serves as a valuable snapshots in two particular moments in time.
This review was originally posted at Next Best Picture.